A hurricane-force storm with wind speeds of up to 140 kilometers per hour battered the Netherlands and parts of northwest Germany and Belgium on Thursday. Multiple storm-related deaths have already been reported.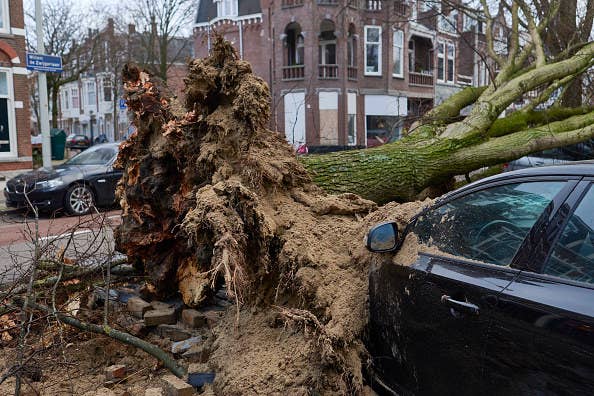 Photos from the deadly storm are emerging, showing toppled buses and homes that have lost entire sides.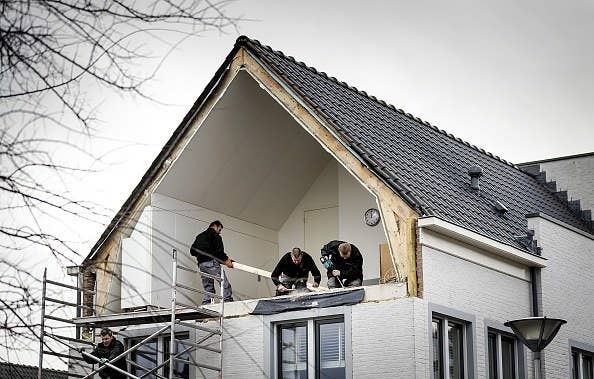 Live footage captured on the ground and shared online on Thursday is truly, truly terrifying.
People are having to hold onto grounded structures so that they aren't whisked away by the howling winds.
Dutch citizens are capturing trucks teetering on the roads, and some completely toppling over.
Large, structural objects are being dismantled by the wind and falling. Some are dangerously flying through the streets.
Germans are being warned to stay indoors, and schools and flights have been canceled, the BBC reported.