By now you might have seen, or been sent, Amanda Drago's spirited Instagram tribute to her former sugar daddy on the one-year anniversary of his untimely death.
The post has gone hugely viral and is loaded with a wild Mad Libs of details and information.
In a long caption, Drago — whose porn name is Melina Mason and pen name is Lydia Dupra — details the nature of their "incredibly toxic relationship" and a scary encounter with whippits, and claims that his ghost is haunting her. (If you haven't yet, pause here to read it in its entirety.)
People's jaws dropped and no one was really sure where to begin. But Drago patiently fielded a lot of questions from BuzzFeed News about her Instagram post, so we'll allow her to help you grapple with the story of the...unique love affair.
According to the 28-year-old LA-based retired porn star and escort, here's everything you need to know: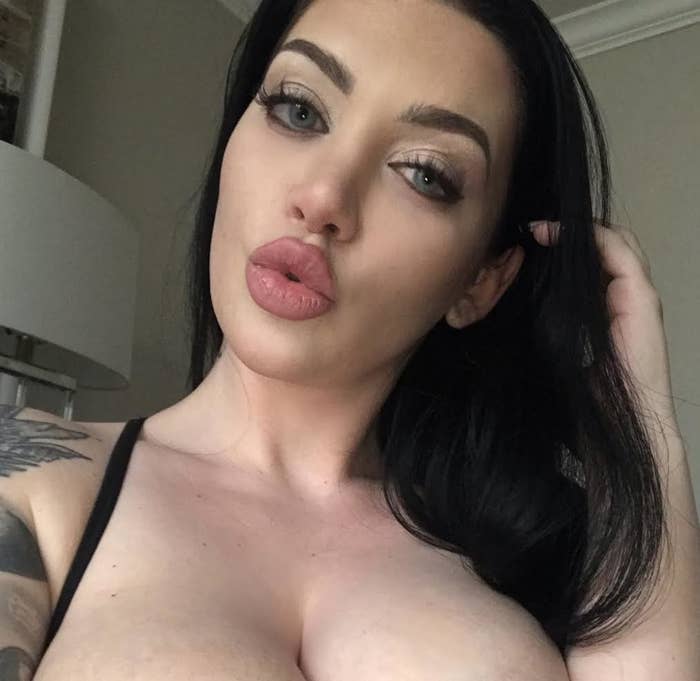 Drago and her deceased sugar daddy Brad met in 2012 through an escort agency she worked for at the time. The agency mistakenly sent Drago to his house in Beverly Hills instead of the woman Brad specifically requested.
Some of the first words he said to her were, "You're not the girl I ordered."
Despite the mix-up, Brad had taken a liking to Drago, and their sugar baby–sugar daddy relationship began.
"Shortly after we met, he propositioned me to be his sugar baby. We were on and off for over five years," she said.
Drago had a boyfriend, who she said understood the terms of this arrangement. But besides him and a few close friends, she said she mostly kept her and Brad's relationship secret, explaining that she was "embarrassed" by it.
"I never glamorized being a sugar baby," Drago said. "I wanted to be financially independent."
However, she said, "It was just so much freaking money, how can you say no?"
She and Brad would talk every day, she said, but would only see each other a couple of times each week. She described Brad to BuzzFeed News as annoying and the "bane of [her] existence." But she said she continued the on-again-off-again relationship because of the large sums of money he would deposit into her bank account, which afforded her luxuries like designer shoes, a Birkin bag, and a race horse.
Their relationship grew volatile, and Drago detailed a frightening encounter with Brad while he was allegedly high on whippits.
During a period of their relationship, Drago said, "Brad was in a depression" and heavily using drugs, including canned nitrous oxide, also known as whippits.
At one point, she said, Brad demanded sex and she turned him down.
"We were sitting on the couch and having this mindless conversation — I'm totally sober — and I said, 'Brad I think I'm going to go,' and he said, 'I want to have sex,' and I said, "I'm not having sex with you in this state — you haven't showered for days."
She claimed that Brad "got really mad" and accused her of abandoning him. Eventually, she said, the encounter turned "scary," so she decided to take off her heels and run. He chased after her, but because a driver was always parked in front of Brad's house, Drago said she was able to hop in the car and tell the driver to speed away.
Drago said she broke things off with Brad after that, and he had apparently retaliated by taking her out of his will. She swore she'd never see him again.
But five months later, Brad deposited half of a promised $32,000 directly into Drago's bank account. So, she said, "of course I saw him again."
Drago said she knew something was wrong when she stopped hearing from Brad — and his bank.
"We were texting the day before [his death]," Drago said. "He was going to send me to this spa and I was waiting for the money to hit my account."
She never heard back from him. Brad's housekeeper called her repeatedly, she said, but she dodged the calls, saying, "I'm not picking up this bitch's phone call ... I didn't want to speak to her."
When his housekeeper finally got through to her on Dec. 12, 2017, to deliver the news that Brad had died from a heart attack, Drago said she refused to believe it at first.
"At the time, I didn't want to deal with another one of Brad's stupid dramas," she said. "He ends up in the hospital every year."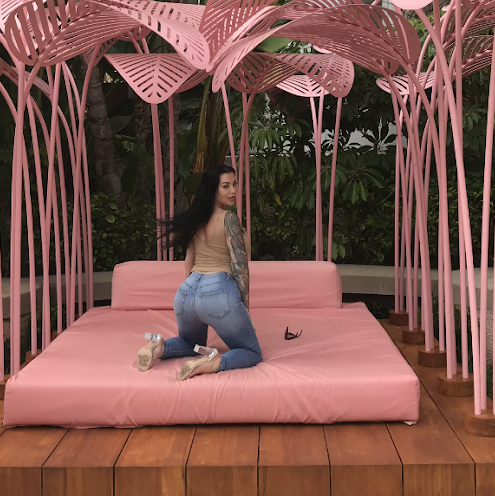 She said she finally accepted that Brad had died when his mom called her...because Drago had Brad's wallet, which included his ID and health insurance card.
Brad's mother asked Drago to come to the hospital to see Brad and deliver his wallet.
"When I saw him dead, I was shocked. I didn't believe he was gone," Drago said.
"This man — the bane of my existence — just up and died."
"Then I felt relieved," she added. "I knew I wouldn't have to be his entertainment anymore and I could have freedom back with my life and body."
She decided to dedicate the Instagram post to her late sugar daddy on the anniversary of his death because she never got proper "closure." And she thinks Brad would have liked to be celebrated so publicly on social media.
"I had never told anyone publicly about my relationship with Brad. I never said goodbye, and I was ready to get closure on his anniversary," Drago said.
"I thought my following would enjoy a glimmer into my crazy past, get a chuckle and maybe even learn something," she added. "I also thought Brad would love to be featured on my social media as he was always trying to be seen with me in public."
To critics bashing her for speaking any ill about him, Drago said she doesn't feel bad at all. "I want people to know that he propositioned me to be his sugar baby," she said. "He has also admitted to always paying to have a girlfriend because he was too lazy to get one through the traditional way of dating."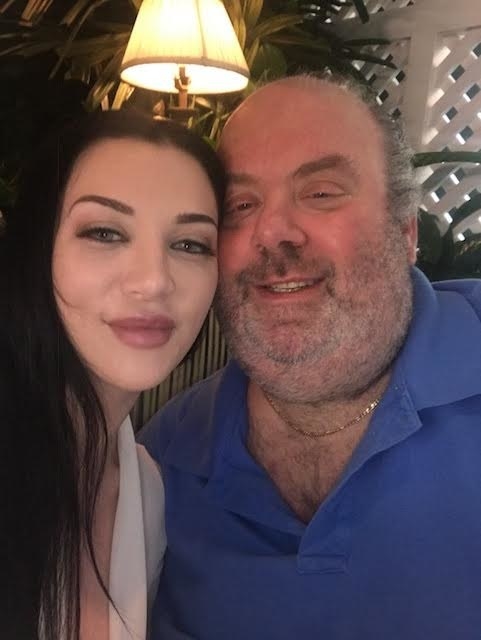 Drago claims that Brad has come back to haunt her.
On the first two nights after Brad's death, Drago said she and her boyfriend heard strange, loud noises in their bedroom.
Brad "knows I'm so afraid of ghosts," she said, so she believes he was creating those noises to troll her.
On one such night, she said, she kept hearing the sound of "a big stack of quarters" and "hundreds of dollars in change" being "thrown onto the night stand" repeatedly. She also heard "five loud knocks" at the door, which kept her up all night.
A couple of months later, she randomly received $2 bills as she was running errands — she and Brad used to tip people in $2 bills, she explained, adding that it was their "thing."
"It's got to be him...a little nod," she said.
Throughout the ordeal — the relationship, the whippits, the haunting — Drago's real boyfriend has stuck by her side. He understands, she said, that she's a "hustler."
They're still together today.
CORRECTION
Melina Mason's name was misstated in an earlier version of this post.