A recent "kids prank" video uploaded to the channel DaddyOFive has raised a lot of concern and criticism from the YouTube community. The video has since been deleted — but not before popular YouTube commentator Philip DeFranco pulled footage from it and called the stunt possible child abuse.
Shortly after publishing, the DaddyOFive video drew enough criticism that the parents uploaded another video responding to "the haters." (That one has also been deleted, but other YouTubers have since re-uploaded it to the site.)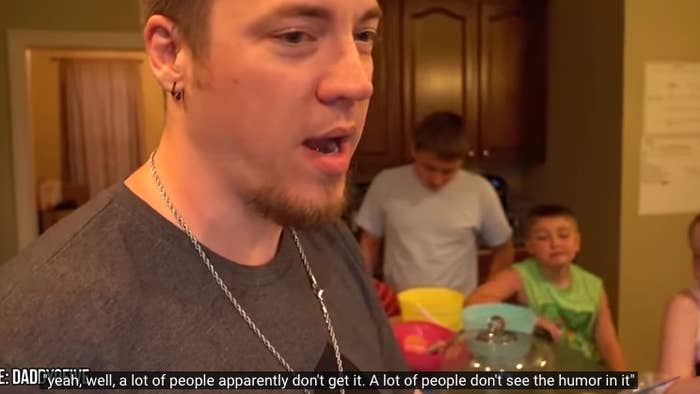 DeFranco, who was alarmed by both the ink prank video and their follow-up response, dug deeper into their channel and found other instances that he believed were cause for concern.
After DeFranco's video and allegations went viral, YouTube account Drama Alert interviewed parents Mike and Heather. The couple denied any wrongdoing or abusive behavior. "The videos aren't fake, but some things are exaggerated," Mike said.
After backlash and child abuse accusations began to spread, the parents seemed to have deleted all of their videos — except for one. On Wednesday, Mike and Heather uploaded a video titled "Family Destroyed Over False Aquisations" [sic]. They said they've been harassed over these allegations — but this time they claimed all of the videos are entirely fake.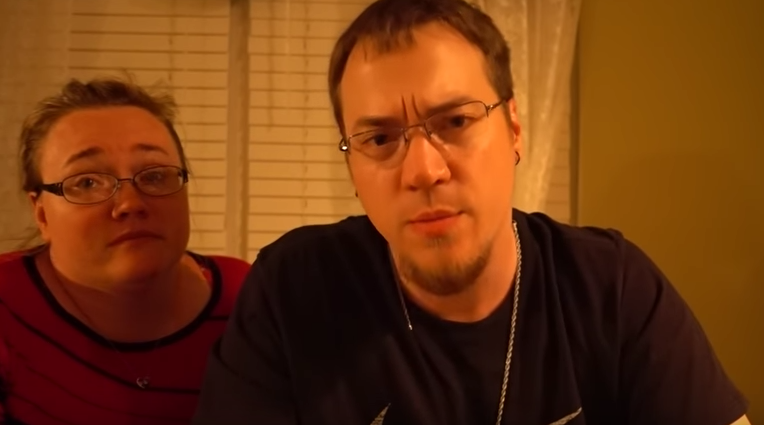 The parents end the video by apologizing to anyone they let down, and if they "hurt anybody." But they say they believe DeFranco is responsible for the online "witch hunt" against them.
"I'm sorry all this got out of hand — it wouldn't have ever got this out of hand if it wasn't for that DeFranco guy starting all of this, doing all of this to my family," Mike says. "He's responsible for this."
But as more people watched the re-uploaded prank videos (including one that involved Mike telling Cody he'd put him up for adoption), the outrage grew. People are apparently reporting their videos to YouTube and/or to Child Protective Services.
There are, however, fans and other people online who are defending and sympathizing with the parents against all of the backlash.
CPS Maryland, where the reports would be filed, told BuzzFeed News the law prevents them from confirming whether CPS is currently investigating the parents. They assured people that it's their "duty to conduct either an investigation or assessment if someone reports that a child is in unsafe circumstances," Vernice McKee, a rep for CPS Maryland, said.
BuzzFeed News has reached out to Mike and Heather Martin, as well as Philip DeFranco.