This is Cecilia Li, a 19-year-old student at UCLA. She's been taking summer courses, so when she can, she'll make quick trips over weekends to see her parents in San Diego.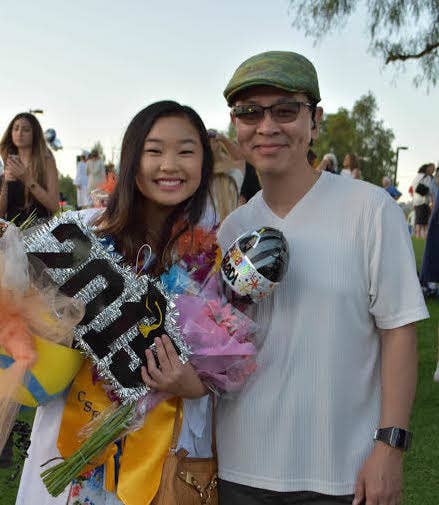 Unfortunately Li was in so much of a rush on Sunday morning, she completely forgot to grab the plastic container of mangos from the fridge. Her dad texted her about it.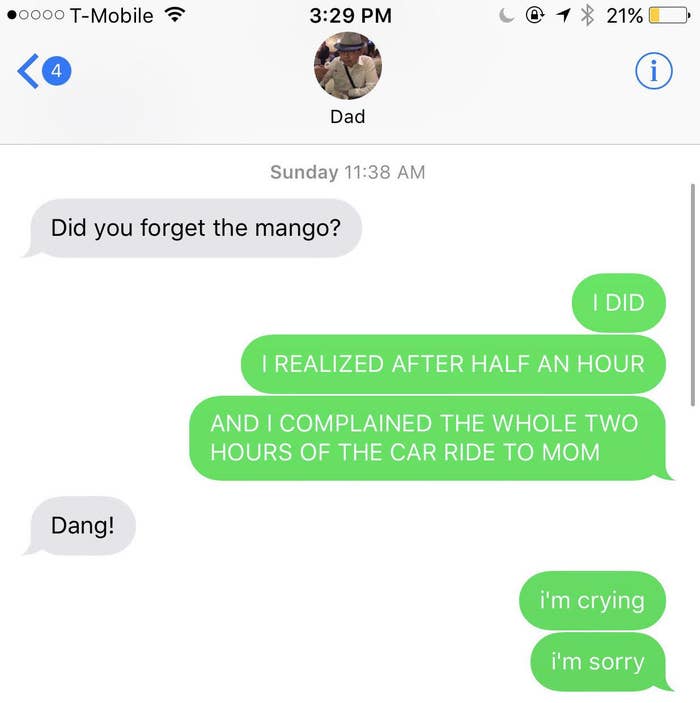 "I was so disappointed that I almost wanted to turn back," she said. (Her mom told her not to.) Her dad then texted her back asking for her school address to get the mangos to her, but she told him it was fine.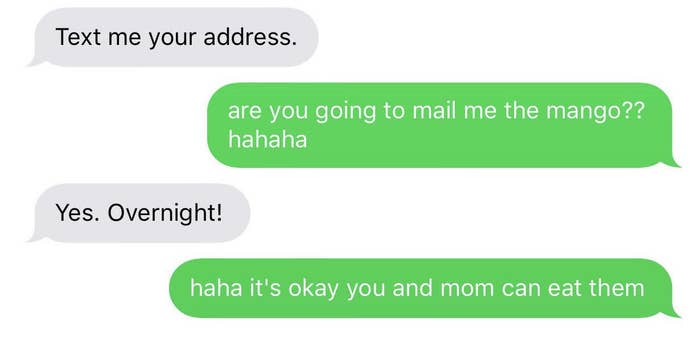 Then, on Tuesday, when Li returned her apartment after class, she saw she got a package from her dad. Inside was an insulated styrofoam ice box and tons of ice packs...and the container of sliced mangos — that were still fresh and cold!
"I had never been happier nor more amused that I had mangoes cut, packaged, and shipped with love," Li said. "Needless to say, they were gone within minutes."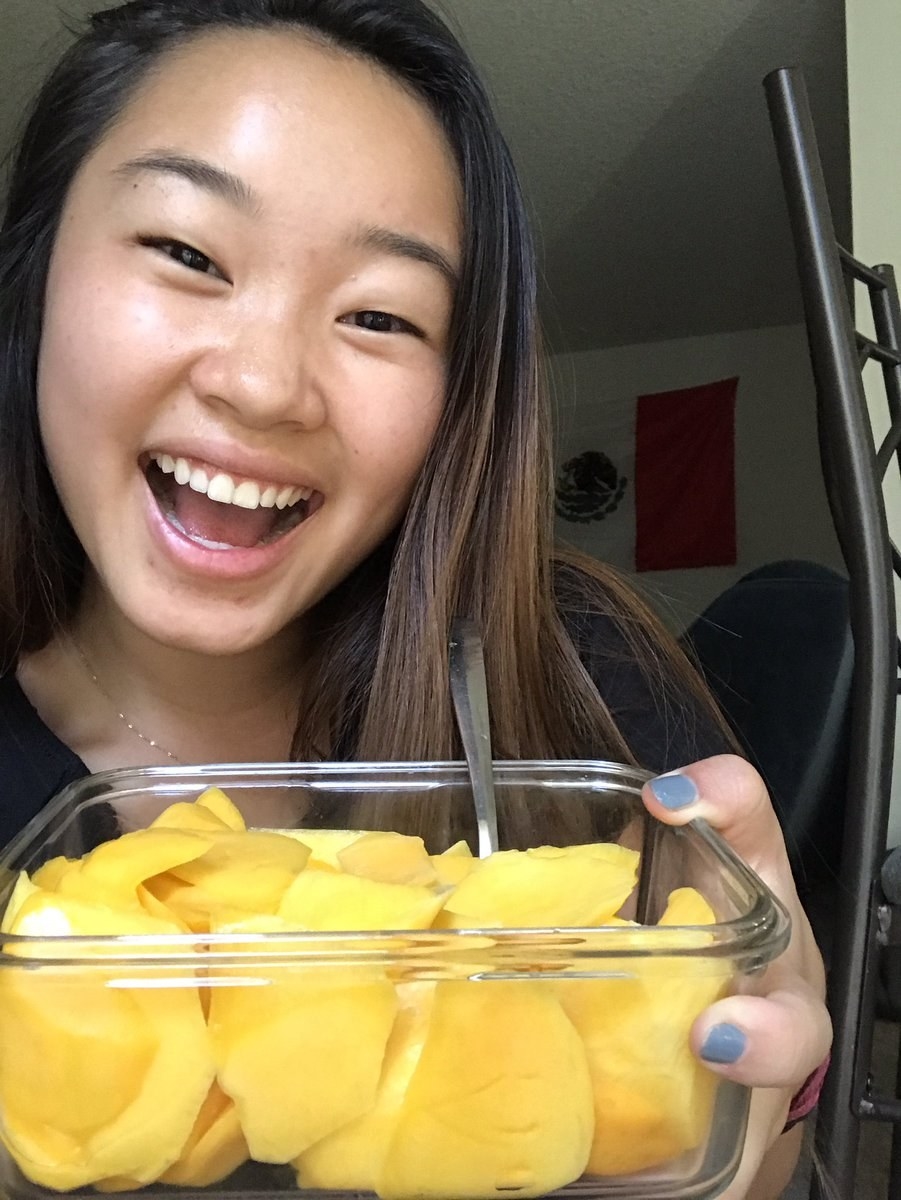 Li adds that her dad will often do these small, but very thoughtful, gestures for their family. "When my sister went to Cancun on vacation with my mom, she needed her contacts so my dad mailed them to her...but in the package he included a packet of M&Ms just in case she wanted a snack."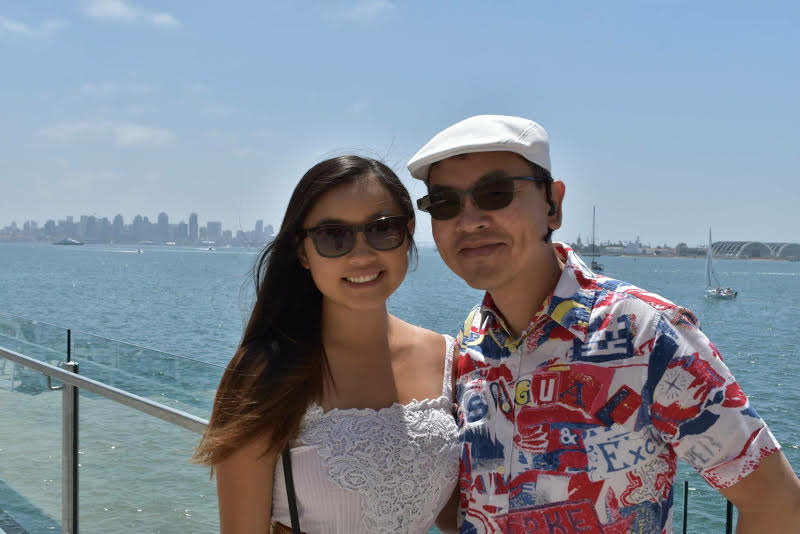 When Li tweeted about the package, one person responded with something we'd all agree with: "Don't ever let that Mango."