Omete Anassi, 23, and his entire family are originally from Houston. He's now living in Los Angeles, and his parents have been in New York helping his sister settle in as she begins her graduate program at The New School.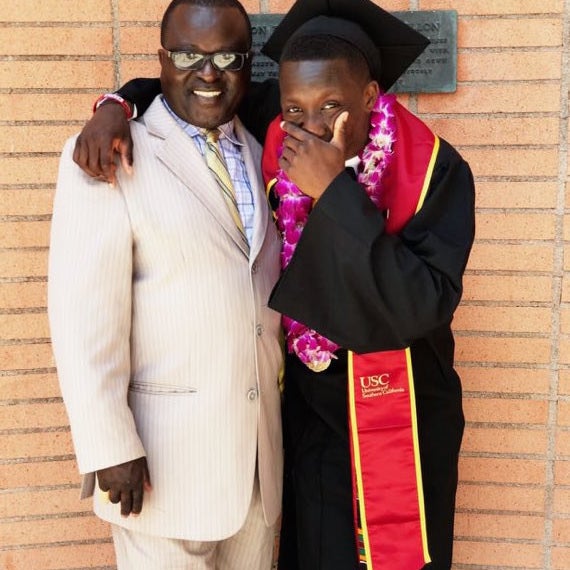 Omete's parents' flight home coincided with Tropical Storm Harvey, so their return flight to Houston has been delayed indefinitely. However, his dad, Enock, has taken full advantage of his prolonged stay in New York with his daughter Kerubo.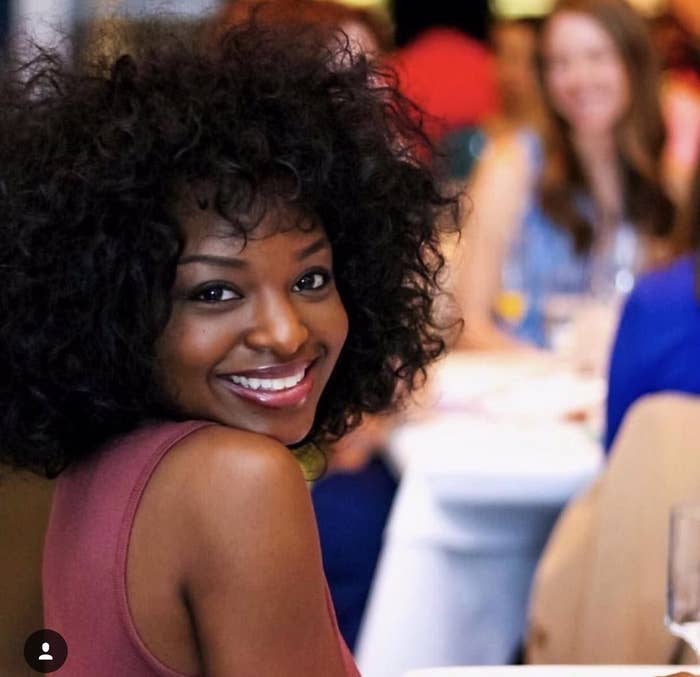 "Initially my sister thought it was funny, but then got very upset and embarrassed when the joke didn't end and my father didn't leave," Omete said. The dad then proudly texted the entire family a selfie of him sitting in on the college course.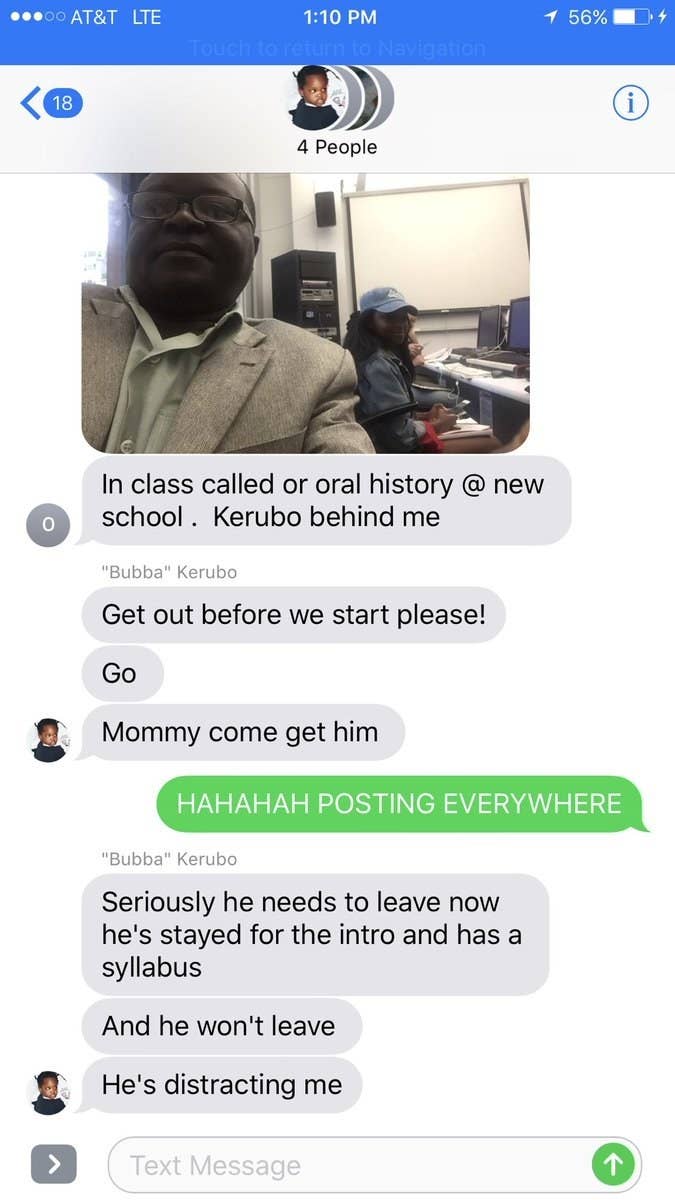 Enock was even handed a syllabus along with the other students. He introduced himself to the entire class and would periodically quiz Kerubo on the information.
Omete said his sister was absolutely mortified. Their dad was even taking photos "audibly" throughout class, "never turning his phone on silent," he said.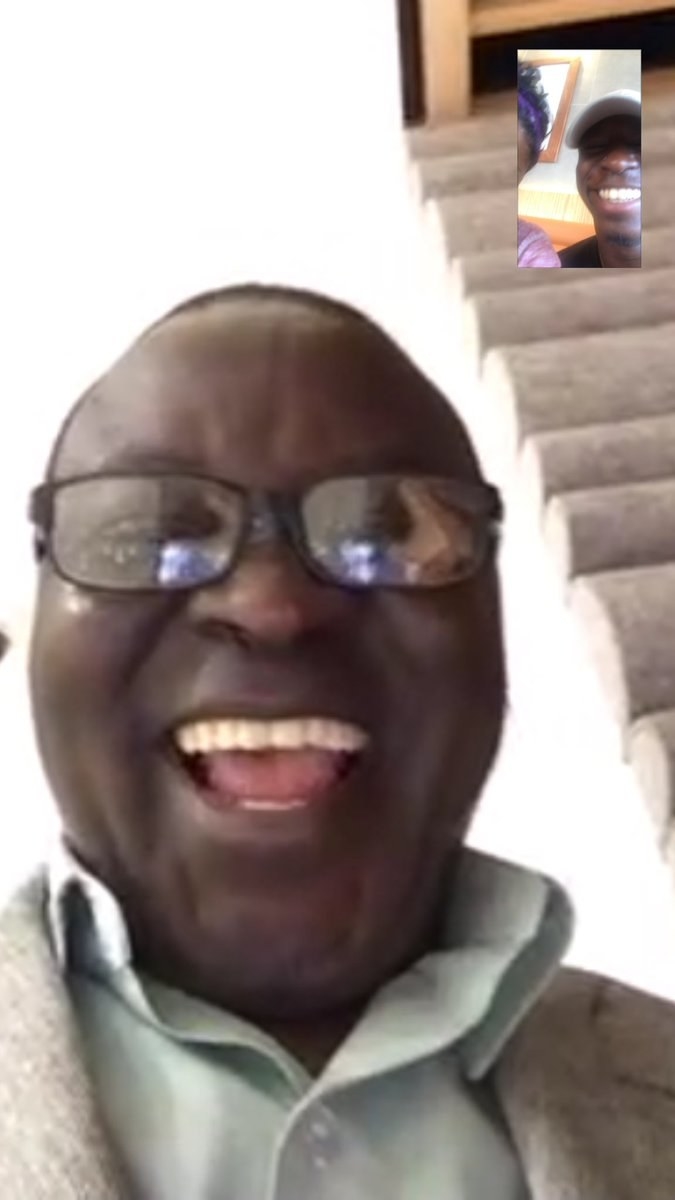 Omete was cracking up while listening to his sister's misfortunes, so he shared it on Twitter, and it's now gone viral. One person chimed in saying she's experiencing the same thing since her mom's Houston flight was also massively delayed.
Most people just simply can't get over how adorably involved Enock was in class.
Others are feeling secondhand embarrassment for Kerubo.
"We tried to explain to my father that he went viral but he had no idea what that means," Omete said, laughing. Dad is just grateful he's been able to spend more time with his family, and that the hotel where he's staying has been accommodating to them during these unpredictable times.
And Kerubo — despite her day of humiliation — is grateful her parents are with her and safe.