It's only four days into the new year, but the court of petty opinion has unanimously ruled that rapper Soulja Boy has taken the first big L of 2017.
We'll quickly catch you up on this "Soulja Boy situation" if you haven't been following. Like all great sagas, it started with an Instagram like.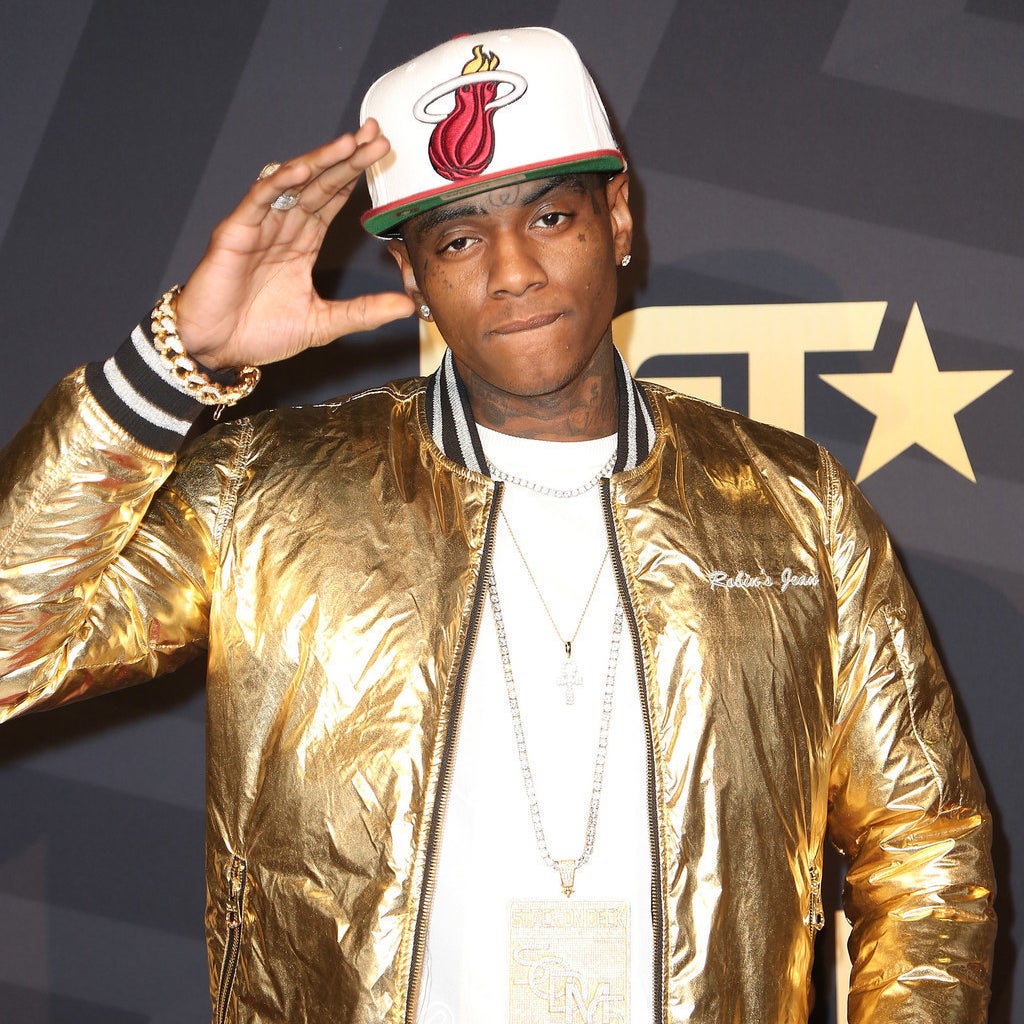 On Monday, Soulja Boy claimed that Chris Brown ragged on him for "liking" one of Karrueche's Instagram photos, which sparked a very strange, but impassioned, beef between the two that exhaustedly played out all over social media.
But then, one day later, as Soulja Boy hosted an Instagram Live video in Compton, a heated exchange between a resident and the rapper was captured when the resident accused him of not being "from the hood." Soulja's phone was eventually knocked to the ground. More footage that surfaced from the altercation showed him trying to square off with the local residents and retrieve his phone back.
Of course, Chris Brown took this opportunity to clown his opponent. But by Wednesday, it seemed Soulja Boy was ready to toss in the towel. He posted an apology on Twitter, and said his mom was the one who encouraged him to say sorry.
But then, in devastatingly sad timing, pro boxer Adrien Broner posted a flyer on Instagram announcing that Soulja and Brown were going to literally box this out.
Oh, and amid his apology, people couldn't stop laughing at Soulja for saying his mom has been with him "since [he] was born."
This is all to say that it has been a deeply, deeply unfortunate start to the new year for our friend. Still, people couldn't help but be entertained.
The nonstop draggings have people feeling genuinely bad for him... but they also couldn't help but chuckle a little.
There's been a recent mass movement from sympathizers for Soulja Boy to get a reset button on the new year.
Or, like, maybe he can just ride this one out until 2018. Next year will be your year, my dude.
NEXT YEAR FOR SURE. DON'T WORRY ABOUT A THING.