Brianna Brochu, 18, has been expelled by the University of Hartford in Connecticut after social media posts showed the former freshman had boasted about contaminating the belongings of Chennel Rowe, her roommate at the time who she'd been plotting to get rid of, and who she called "Jamaican Barbie" in a now-deleted Instagram caption. She also faces criminal charges, according to court documents.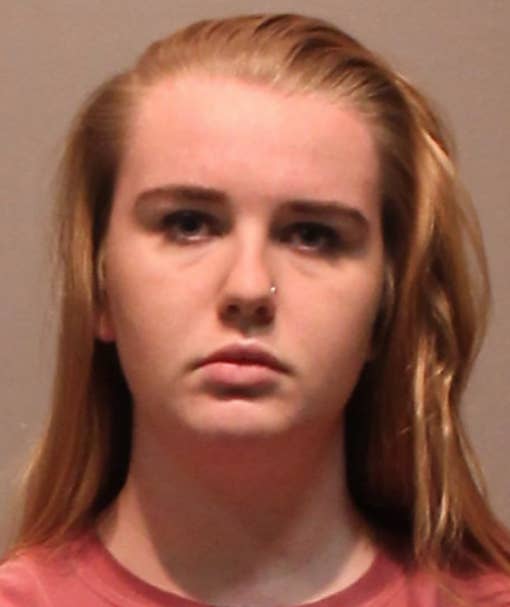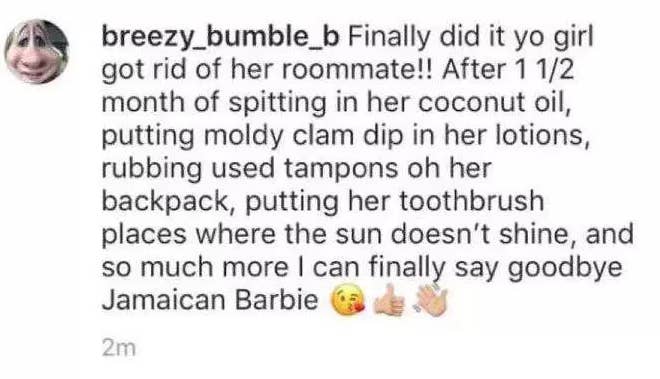 In a Facebook Live video that's now gone viral, Rowe said she experienced "extreme throat pain" for a month after moving in, "not knowing why I've been sick," she said. After seeing Brochu's posts, she discovered mold and other bodily fluids, like period blood, in and around her belongings.
Following Brochu's expulsion, the president of the university, Greg Woodward, sent the following message to the campus community. Woodward called the incident "deeply disturbing" and stated that the school "took immediate" action when they were notified.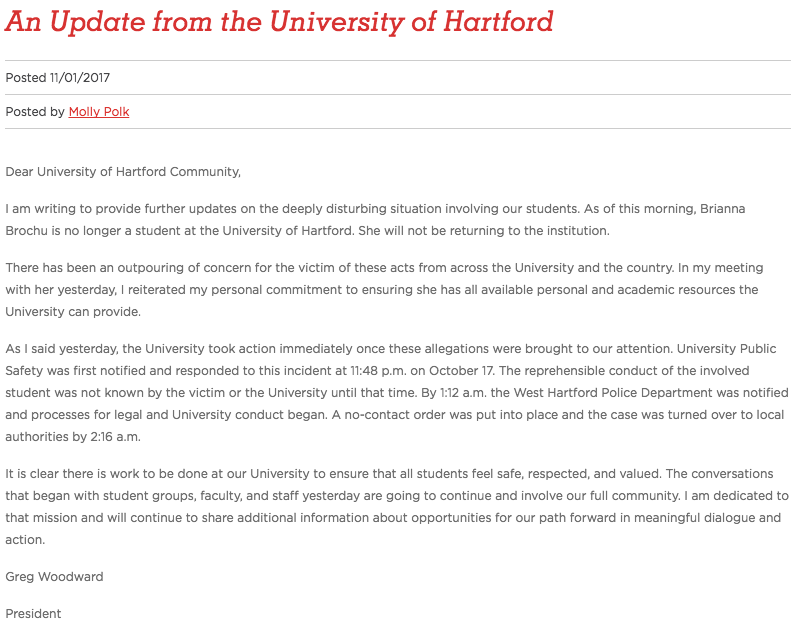 On social media, people have initiated the hashtag #JusticeForJazzy (referring to the first name Rowe uses on Facebook) in an effort to show their support for her.