On Tuesday, a Twitter user posted the following photo and asked men if they were "ok with ya girl going out like this." The photo is of rapper and reality star Cardi B, who shared it on her Instagram that day.
The tweet immediately drew back-and-forth responses, largely between men and women, answering the question of whether or not her outfit is "OK."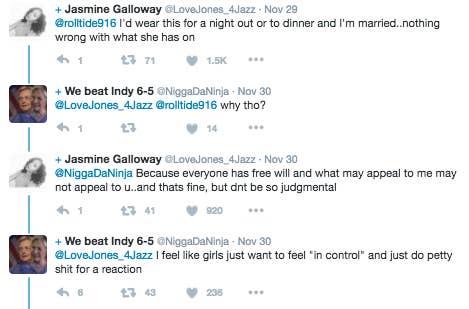 That's when 27-year-old Kar Logan chimed in. He tweeted that this was "absolutely not" OK because her fridge was evidently left open! Logan's single response got retweeted over 88,000 times.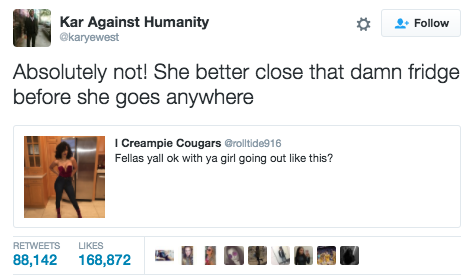 Logan, who's an actor and writer currently living in Brooklyn, told BuzzFeed News he made a joke about it, but he did also want to make a point about men "policing how a woman dresses."
Another Twitter user, 21-year-old Aly Martinez, also shot back at the tweet. She said she was just saying what "women have been trying to tell these headasses for only a century now," she told BuzzFeed News.

Other people challenged Martinez, but she said men have been asking that question for far too long. She added that many presume that women dress themselves solely for men.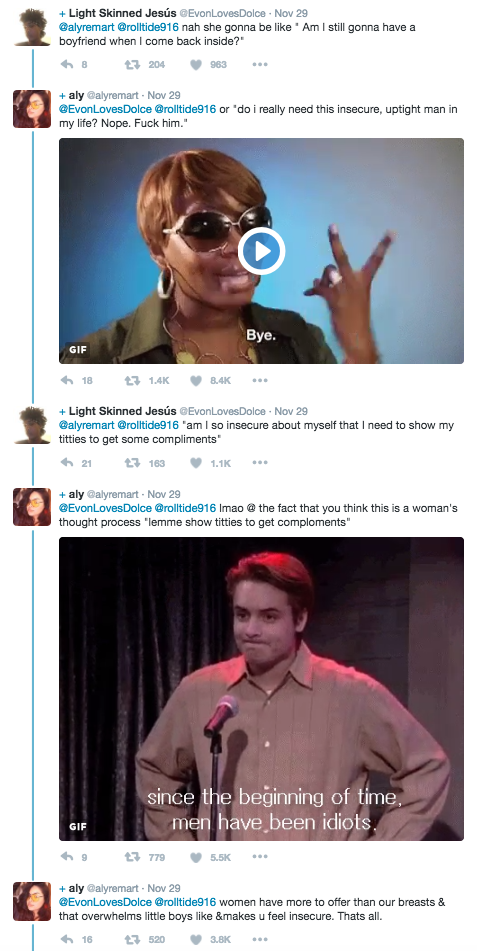 Other people are trying to put this discussion into perspective in more simple ways.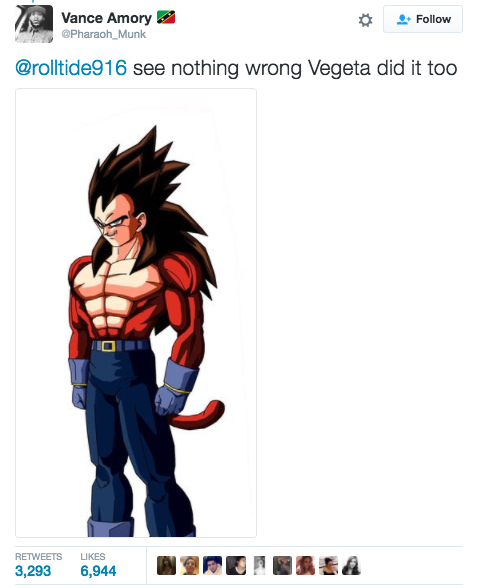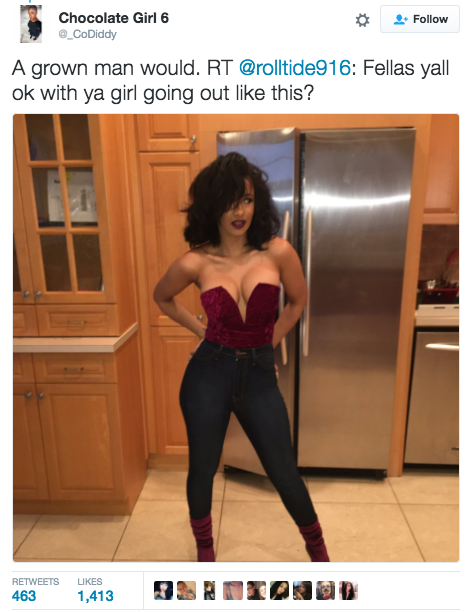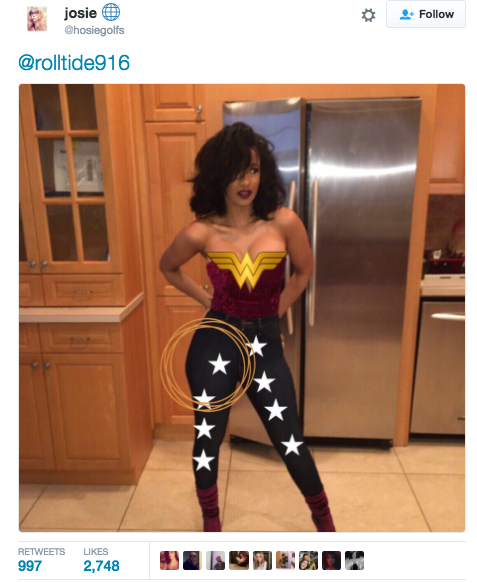 I mean, Cardi B, you have to be careful, girl!!!!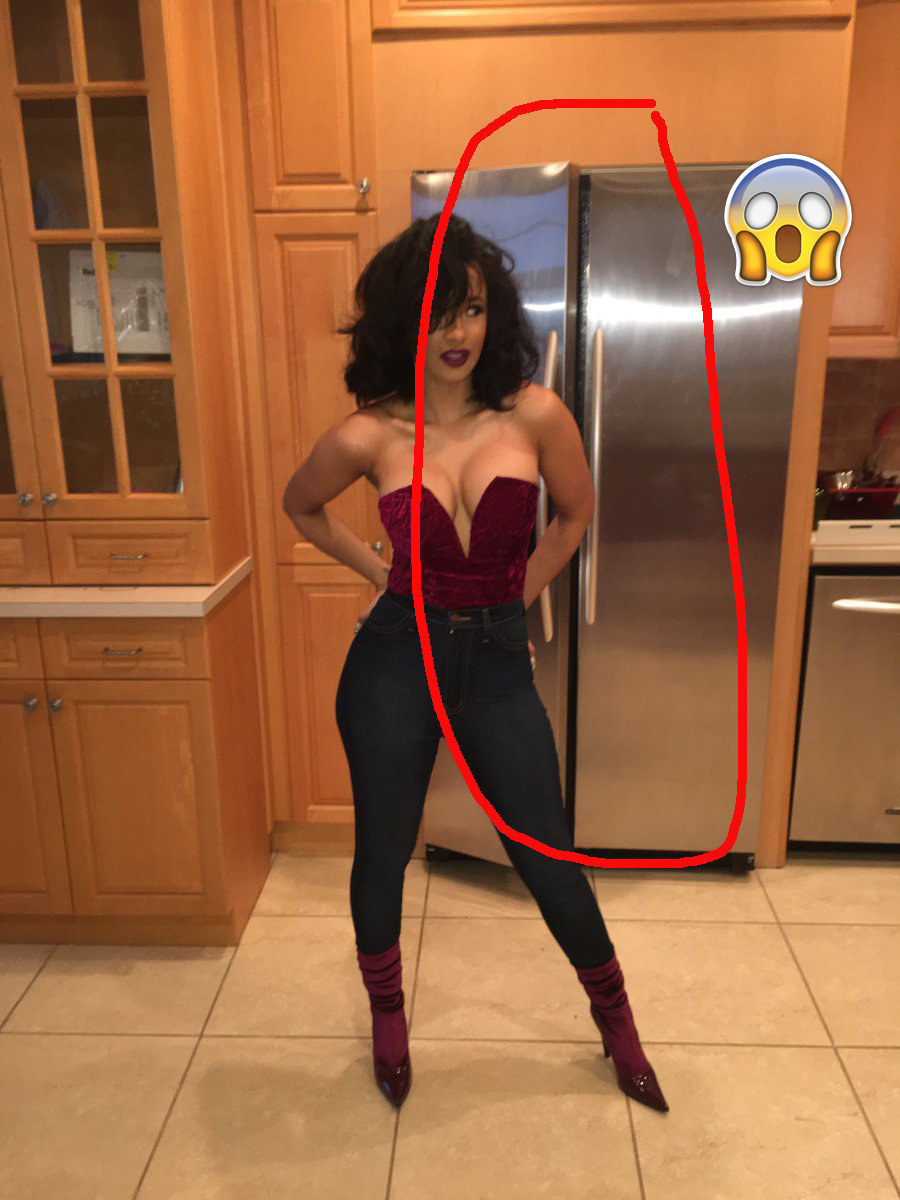 BuzzFeed News has reached out to the original Twitter user.