Lea Adame, a 19-year-old from Orange County, was getting her nails done at a local salon last week when she overheard a "cute" conversation. She looked up and saw an adorable scene.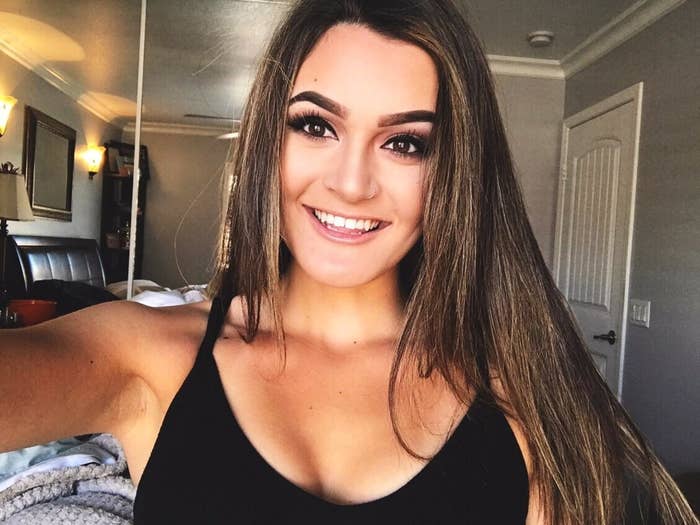 Adame realized that the manicurist next to her was meeting her son's new girlfriend for the first time, while she did the girlfriend's nails. On top of that, the boyfriend was feeding his new girlfriend chicken nuggets while she was getting her manicure from his mom. Adame told BuzzFeed News she was impressed by the gesture and took a photo.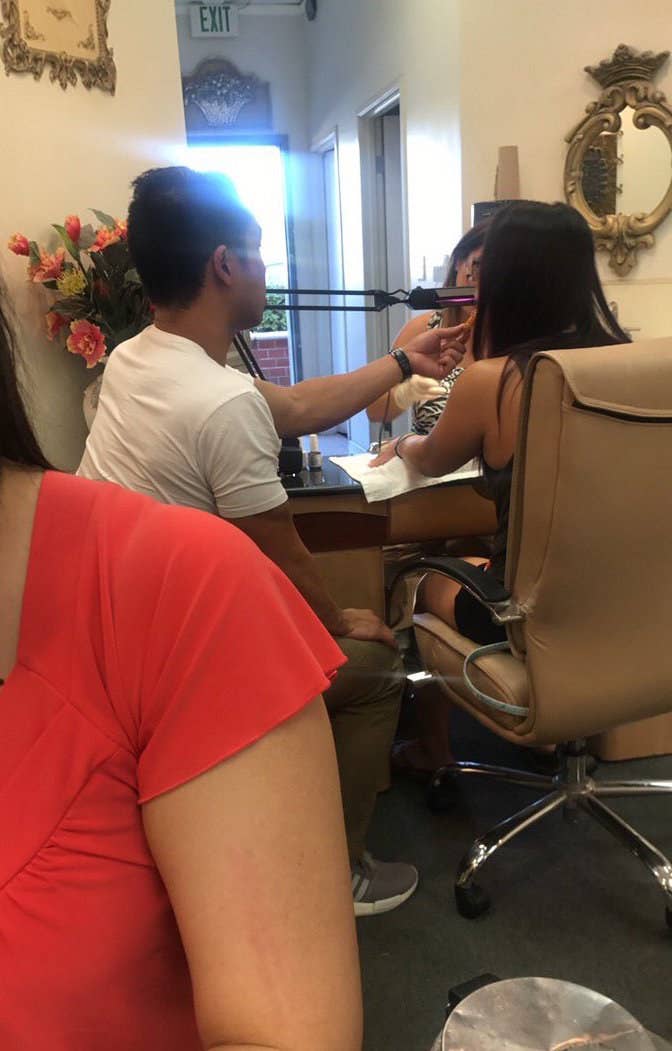 Adame said she was compelled to share this endearing and impressive gesture on Twitter, where it's gone viral. "I thought it was adorable," she added.
And so many people just recalibrated their standards for relationships.
Even simply new standards for getting a manicure.
While most appreciated Adame for appreciating the couple's moment...
Others, well, weren't as impressed. And thought this was a tad too much.
The receptionist at the Orange County salon confirmed the encounter.
She told BuzzFeed News the manicurist's name is Molly, and that she was indeed meeting her son's girlfriend for the first time.
She laughed when she heard they've become somewhat lauded and known on social media. She said Molly is currently busy, but that she will make sure she and her son know about their new fame.
BuzzFeed News will update the post if we hear back from Molly and her son.
Here are Adame and Yip's completed manicures 💅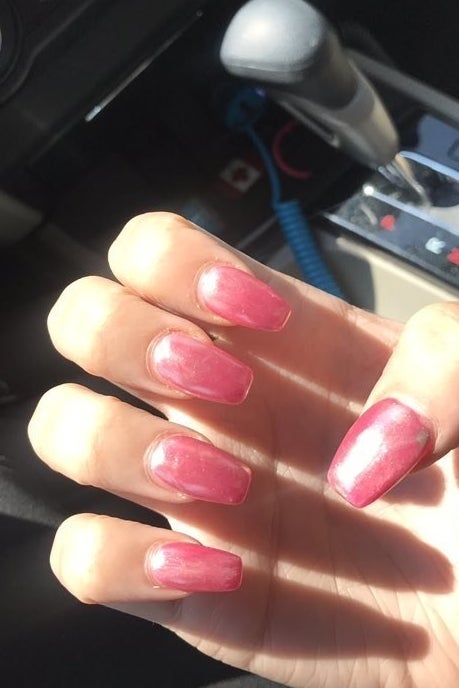 UPDATE: The couple, 23-year-old Aubrey Yip and 25-year-old Sam Huynh, has been identified. And they think their moment of viral fame has been "absolutely fun," Yip told BuzzFeed News.