This is 30-year-old April Lehman and her 86-year-old grandfather, Charles Adornetto, from New Jersey. Adornetto is the proud, undefeated zucchini-growing champion of his town.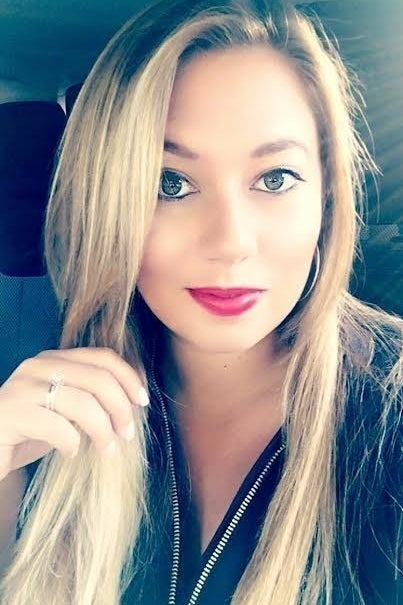 Adornetto emigrated from Sicily to the United States 60 years ago and soon discovered his passion for gardening.
He told BuzzFeed News the house he and his wife moved to had a huge yard, so he began growing different produce "for fun."
Besides zucchini, Adornetto also grows pumpkins, beans, grapes, peppers, fig trees, tomatoes, and more.
Adornetto is a talented gardener, and in the last few years he become a superstar in his town because of his zucchini. Lehman and his other grandchildren are concerned that he's "become a complete diva" now, she said, laughing.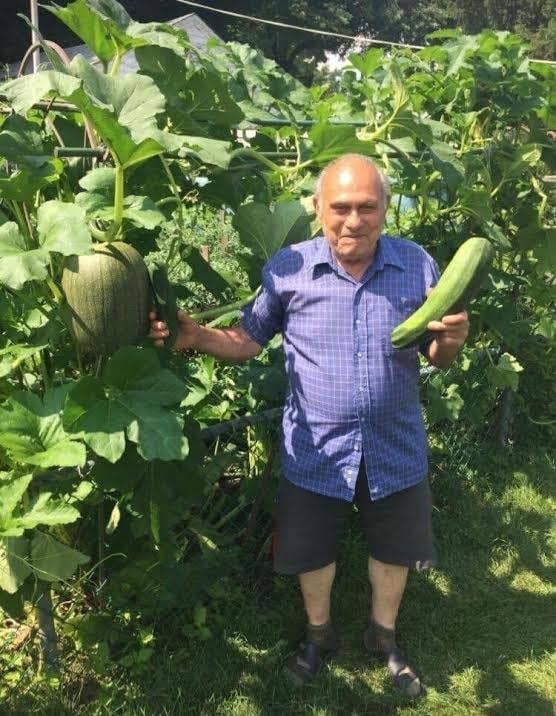 Now a two-time winner, he's been featured in the local newspaper. "He got pictures with the mayor... He demanded the family tell everyone we know and post his pictures on social media," Lehman said. He now carries his certificate and winning zucchini to family gatherings and events around town.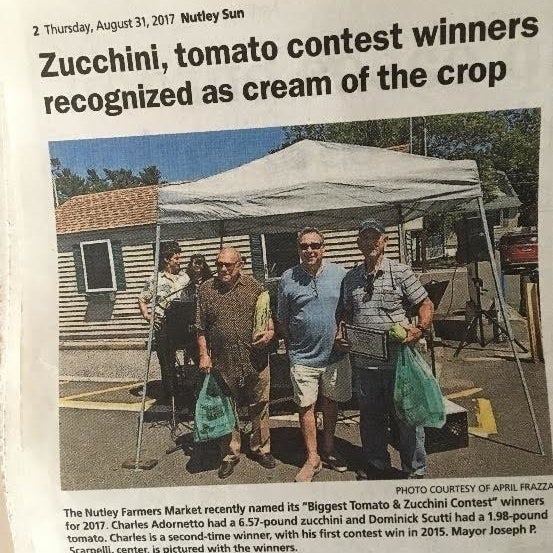 Last year, Grandpa Adornetto even transformed his award-winning zucchini into a staff as part of his pope/nun couple's Halloween costume with his wife.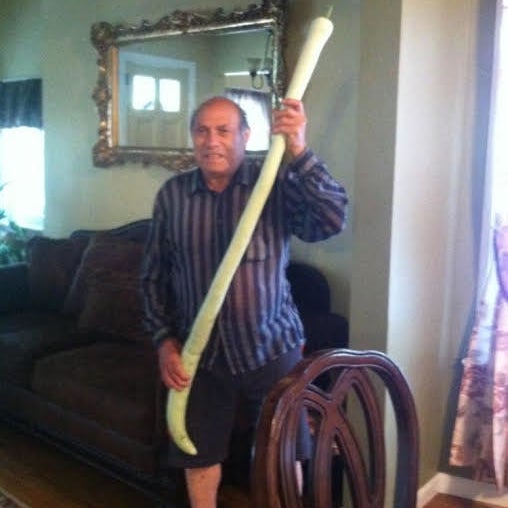 And then into a gun when he went as a hunter.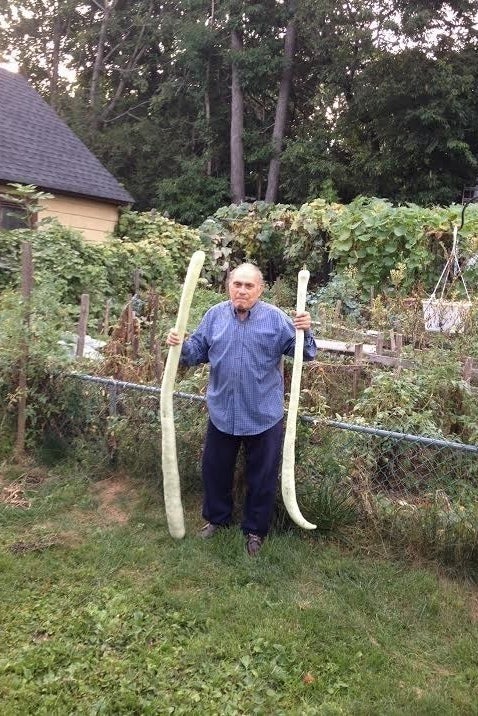 "If he were younger, he would be an Instagram blogger," Lehman added.
Most incredibly, Lehman said her grandfather had a recent traffic ticket lowered in court after joking and bragging about his zucchini reign to the prosecutor.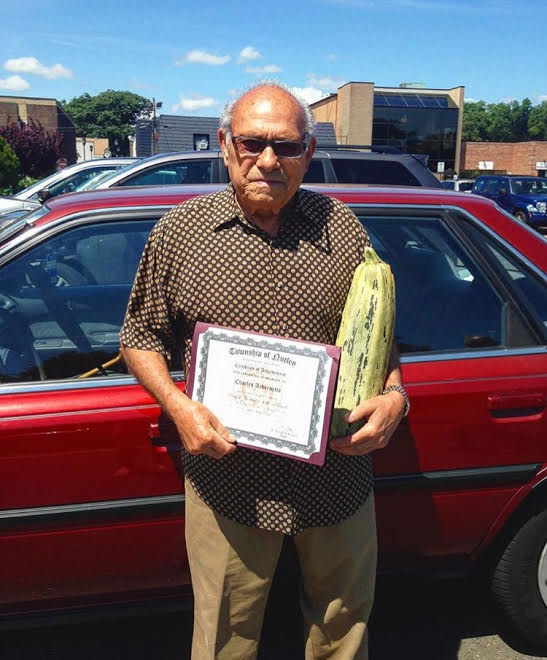 In full transparency, Lehman said she contacted BuzzFeed News partly because her grandfather loves the attention he's getting surrounding his zucchini wins — but she is very proud of him and his accomplishments, despite the new diva behavior.