With "Bodak Yellow," Cardi B officially has the No. 1 song in the country. She dethroned Taylor Swift's single "Look What You Made Me Do," which has been No. 1 for three weeks.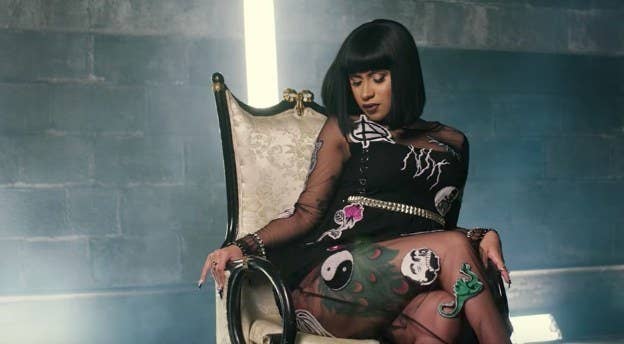 Cardi is the first solo female rapper to reach number one since 1998, and just the second female rapper in history to top the Billboard charts.
The rapper herself was obviously hyped, hosting a special celebration when the news was announced — and giving a speech in a way that only Cardi could.
But the win was emotionally significant for a lot of other people.
It also made fans reflect on and respect Cardi's come-up. Belcalis Almanzar (Cardi's real name) was once a reality TV star from Love & Hip Hop, but now her reality is making hip-hop history.
"Cardi B is such a hood Cinderella story. I hope the glass Timb never falls off. So happy for her."
Cardi's story has given many folks perspective.
"Cardi B out here with the #1 record in the country and you scared to follow your dreams. Foh."
"Cardi B has the NUMBER ONE RECORD IN THE COUNTRY & y'all still out here doubting yourselves. Do what you love & work hard."
The win was particularly significant for black and Latinx communities.
And everyone else is just happy to revel in the moment with her.