This is 17-year-old Rio Smith from Methil in Scotland. She recently landed her first "proper job," and no one was more excited for her than her grandparents.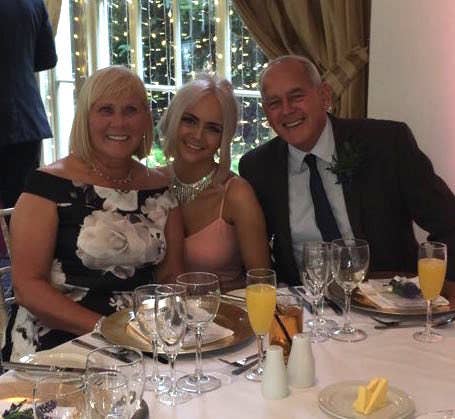 Smith takes the same bus to work every morning. The route happens to pass through her grandparents' neighborhood.
So, her grandparents have taken it upon themselves to wait outside their house every morning around the same time.
They try to catch a glimpse of their granddaughter on her bus, and give her a wave hello.
"My grandparents have been doing it since day one... and it makes me smile every morning," she said.
On Thursday, she decided to film it, and share it online. It was her grandpa this time waiting and waving at her bus.
Did you catch it? You can see her grandpa waving from his yard in between houses as her bus whizzes by.
Even though her video is a literal fraction of a second, it's gone viral. And it's made a lot of people emotional.
For many, it's brought back sweet and sentimental memories of the ritual of being sent off to school and waving goodbye.
It's made others sentimental about their grandparents. They told Smith to "cherish" them and their memories together.
Smith told BuzzFeed News that same day her grandparents picked her up from work, so she told them about the video "going viral" and all of the sweet and thoughtful comments they received.
Smith said her grandparents are delighted by this, and would like to add that their new morning routine is their pleasure.