The superintendent of a Pennsylvania school district has taken a unique approach to keep his students safe in the event of a school shooting. He's equipped his classrooms with 5-gallon buckets of river rocks for students to throw at an armed intruder.
David Helsel, superintendent of the Blue Mountain School District in Schuylkill County, made the announcement at a state House Education Committee hearing on school safety March 15.
"If an armed intruder attempts to gain entrance to any of our classrooms, they will face a classroom full of students armed with rocks. And they will be stoned," Helsel said.
"We have some people who have some pretty good arms. They can chuck some rocks pretty fast," he added.
His idea to literally stone an armed shooter is not in direct response to the Parkland shooting. Helsel told BuzzFeed News his schools have had buckets of stones ready to use in their classrooms for two years now.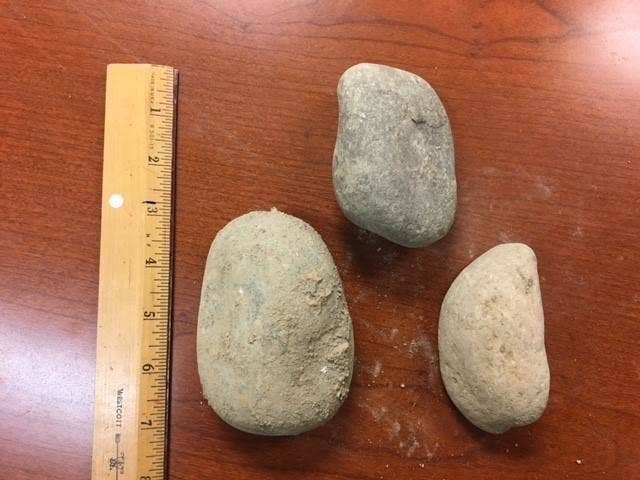 The superintendent provided BuzzFeed News with an image of some of the river rocks that have been collected and stashed in buckets in each of his school's classrooms.
Before this, Helsel said the district "didn't really have a plan or program for armed intruders."
So two years ago, he recruited the help of a company called ALICE (short for Alert, Lockdown, Inform, Counter, Evacuate) that touts itself as the "number one active shooter civilian response training."
After teachers and students were trained by ALICE on all of the actions to take in the event of an active school shooting, including standardized lock-ins and lockdowns. Helsel thought to implement one "last resort" protocol.
"Every door [to the classroom] has a device installed that secures the door shut," he said. "It makes it darn near impossible to gain access. Our staff is then trained to barricade the door."
However, if all else fails, and the shooter attempts to or successfully enters the classroom, the teacher and students will have the rocks to defend themselves.
"Where the change in protocol from, say, Columbine and Virginia Tech is is we tell students to get out of the line of fire [but] we don't passively get them to get under their desks to be a target," Helsel said.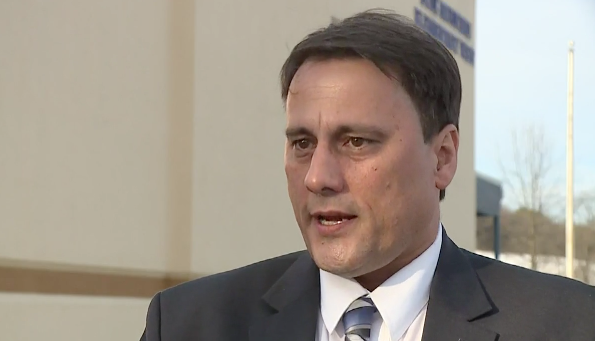 "If you have a 5-gallon bucket full of river stones, and we have 25 students and a teacher, it will serve as a deterrent," he went on.
Helsel believes being hit with one of these rocks could not only injure the active school shooter, but stop them dead in their tracks.
"If it his the top of [the shooter] it would not only injure them but possibly kill the intruder," he said. "Under the given circumstances, it is a better response than passively crawling under a desk and allowing someone to break into the classroom."
The schools call these buckets of rocks "go buckets." They're stowed away in each classroom and students are not allowed access to them unless intended for this very circumstance.
Online, some parents of Blue Mountain School District students are sounding off and they're not holding back.
BuzzFeed News has reached out to some parents, including Regan Hutchins.
Others in the community are even more perturbed by how lawmakers treated the issue in the hearing.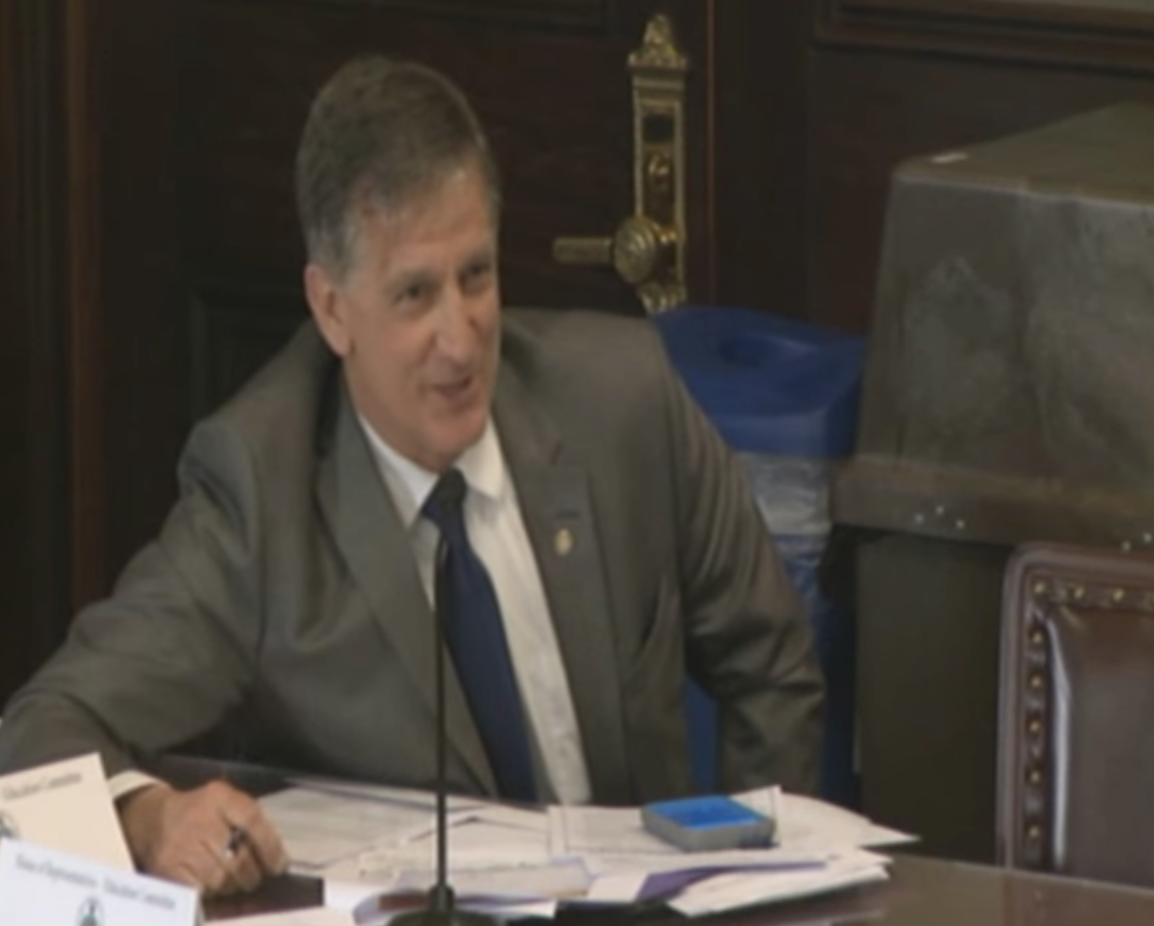 Susan Spicka, the executive director of an organization called Education Voters of Pennsylvania, attended the hearing. She told BuzzFeed News she was more concerned about the response of the lawmakers at the hearing, rather than Helsel's plan.
She shared a Facebook post calling out the laughter and joking mannerisms of the lawmakers.
Spicka told BuzzFeed News one of the lawmakers responded to Helsel by asking, "Can I come out and watch?"
"Everyone laughed. That's what I had a problem with...school districts in Pennsylvania are so under-funded, then they joke about kids having to defend themselves," she said.
Fortunately, according to Helsel, no school or teacher or kid has yet to deploy their stoning strategy yet.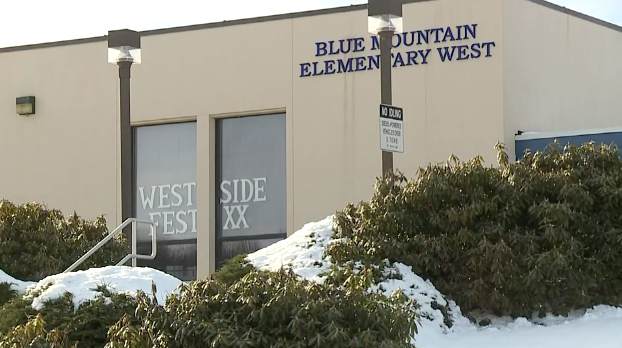 "I hope we never have to use them, but I think it's better we stop [shooters] from gaining entry," he said.
Helsel does want to stress that throwing their buckets of stones is a last-ditch effort and something that has been implemented for some time already. He believes some media outlets are "taking it out of context to make it look silly."
"We've been doing this long before the Florida thing; this was not a response to the latest tragedy."