Alaska Airlines hit a historic milestone recently when two pilots became the first-ever all-black flight crew in the airline's history. And the flight they piloted together was on Mother's Day of all days!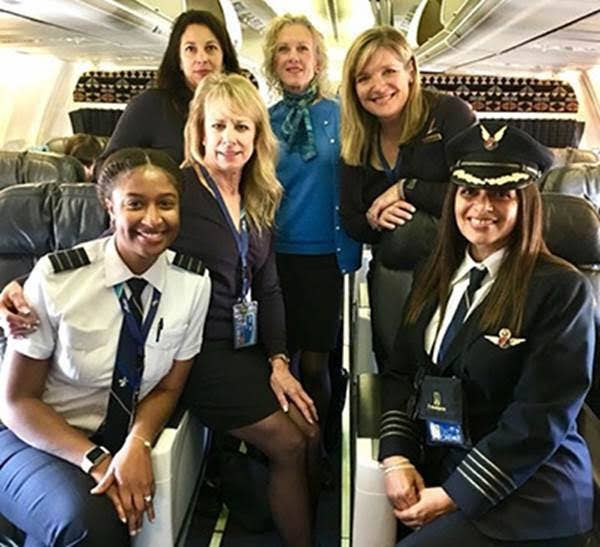 Last Sunday, Captain Tara Wright and First Officer Mallory Cave, who are based in LA, piloted a flight together from San Francisco to Portland, Oregon.
The random pairing of the two pilots — which was based on scheduling and availability — marked a huge moment in the airline's history.
While introducing herself and the crew, Wright took the opportunity to announce the special occasion. "You're sharing a pretty interesting piece of Alaska Airlines' history this morning," she told the passengers.
"You'll be piloted by two African American female pilots for the first time in Alaska Airlines' history," Wright informed them.
"You're making it this morning, whether you're awake or not," she joked, as the passengers erupted in applause.
"I thought about all of the women, all of the African-American women, who had paved the way for me," Wright said in a statement provided to BuzzFeed News.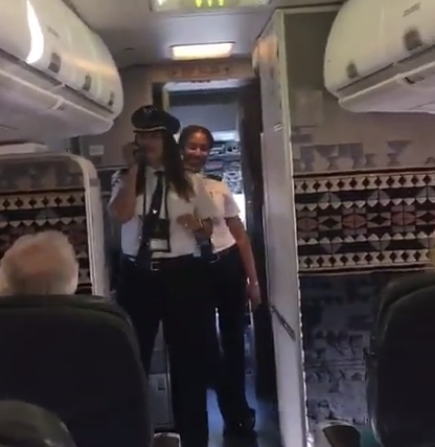 "I thought about Alaska and how fantastic it was that our airline had given us the opportunity to achieve this milestone," said Wright.
"I thought about my family and I thought about all the young African-American women who would watch the video and be inspired to do something that few others have done — to join us in a career that can be the most fulfilling and satisfying."
Wright was the also first-ever black female pilot to fly for US Airways. In 2017, she became the first black female pilot to be promoted to captain.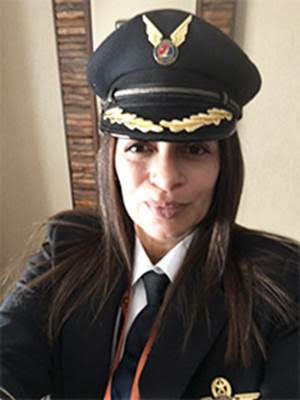 This has been one of several major milestones in Wright's personal life and in US flight history.
"When I upgraded to captain, I became just the seventh African-American woman in the United States to achieve this position at a major airline," she said.
Cave, who was born in DC, flew on a plane for the first time when she was 7 years old, which first ignited her passion.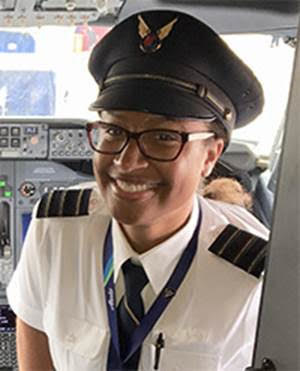 "My parents surprised my older sister and me with a trip to California for Christmas. I loved flying as a passenger and thought, 'If it's this much fun in the back of the airplane, imagine how much it would be up front,'" she said.
"It was that experience that led me to pursue a career in aviation in college."
Cave hopes the special moment can serve as a reminder to young girls that "it is possible and that you can accomplish your dreams."
"If only one young lady is inspired by this story, then it's all worth it," Cave said.
Many people expressed that they were personally inspired, and it made them emotional.
Some hoped the pairing would become commonplace and "no longer noteworthy" one day.
Alaska Airlines told BuzzFeed News they believe Wright and Cave are "role models for women who aspire to fly."
"Female pilots, and especially female African American pilots, make up a tiny minority at commercial airlines," a spokesperson for the airline said.
"Attracting and hiring people who reflect the diversity of our guests supports Alaska's 2018 goal of winning together with our people."