On Thursday, the New York Times published an op-ed titled "America Elects a Bigot" that's incited a lot of opinions online, mostly about the word "bigot."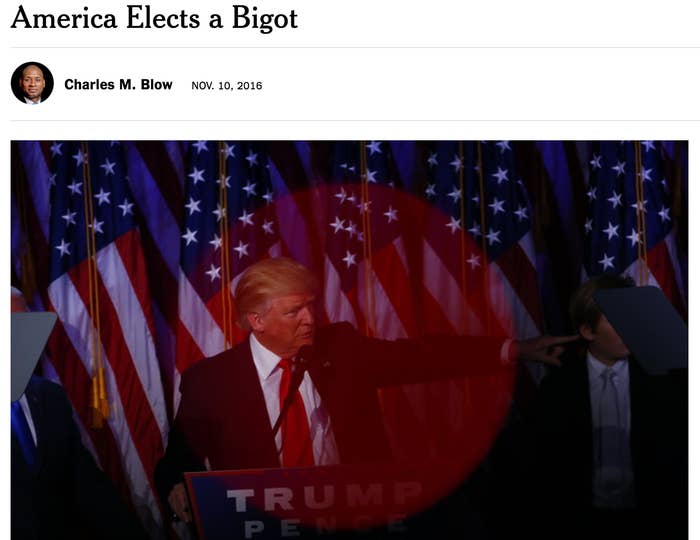 People reacted strongly to the headline and statement. "America Elects a Bigot" became a national trending topic, with some applauding the writer for taking a bold stance.
And others, mostly Trump supporters, pulling up the definition of "bigotry" and trying to point the finger back at the accusers.
They're claiming anti-Trump sentiments are hypocritical because they are "intolerant towards those who hold different opinions" than them.
But some people pointed out the different contexts under which intolerance and "bigotry" operate.
And citing examples for why anti-Trump protesters are using the word to describe him.
It's sparking back-and-forth online debates.
So... let's take a tea break and pick this back up in 5?