Joe Biden Broke Down In Tears Receiving A Surprise Medal Of Freedom From Obama
"To know Joe Biden is to know that love without pretense, service without self-regard, and to live life fully," the POTUS said of his VP.
President Obama surprised Vice President Joe Biden Thursday with the Presidential Medal of Freedom. "I am pleased to award our nation's highest civilian honor," the POTUS said.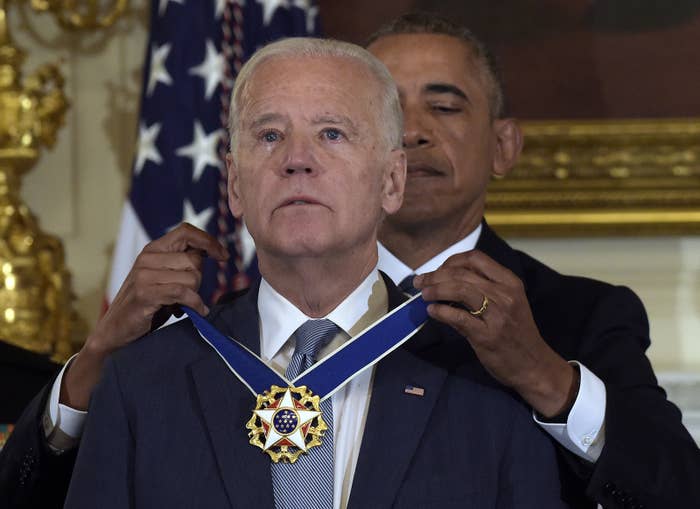 The award was a surprise. When Biden realized he was being given the honor, he began tearing up and turned around to collect himself.
Some people were really touched by the fact that Biden was "openly crying."
Biden then took the podium to thank the commander in chief: "I don't deserve this. But I know it came from the president's heart."