This is Karen Beardsley, her ex-husband, and their 20-year-old daughter, Devin Petit.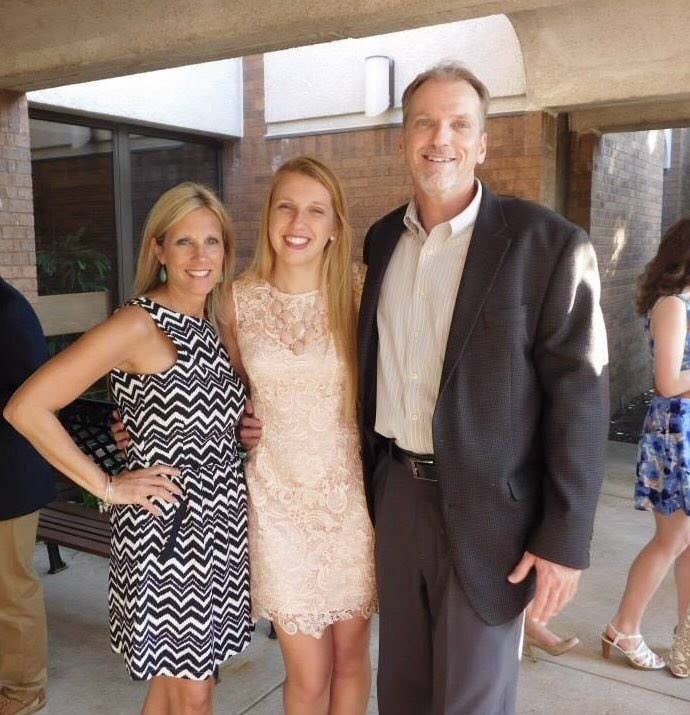 Beardsley and her ex both live in Erie, Pennsylvania, where they raised their daughter. Devin is now attending college in Pittsburgh.
Petit told BuzzFeed News that her parents' divorce more than 10 years ago didn't have a significant impact on her growing up.
"My parents always maintained an amicable relationship and were really conscious of me and how I felt and always put me first," she said. "Throughout my childhood they lived very close to each other and I spent near equal amount of time with both of them."
Petit doesn't turn 21 for another two weeks, but her mom decided to give her her birthday present early this week.
"I wanted to give her a special gift for her 21st birthday and I know she likes jewelry as much as I do," Beardsley told BuzzFeed News.
Beardsley had the idea to to turn the diamonds from her wedding band into something meaningful for her daughter. So, she took the ring back to the jeweler she and her ex had originally purchased it from.
On Monday, Beardsley gave her daughter this simple crossbar necklace made with the original diamonds from her wedding ring. It was symbolic, because "[my mom] said although her marriage to my dad didn't work out, they both agreed I was the best thing to come from it," Petit said.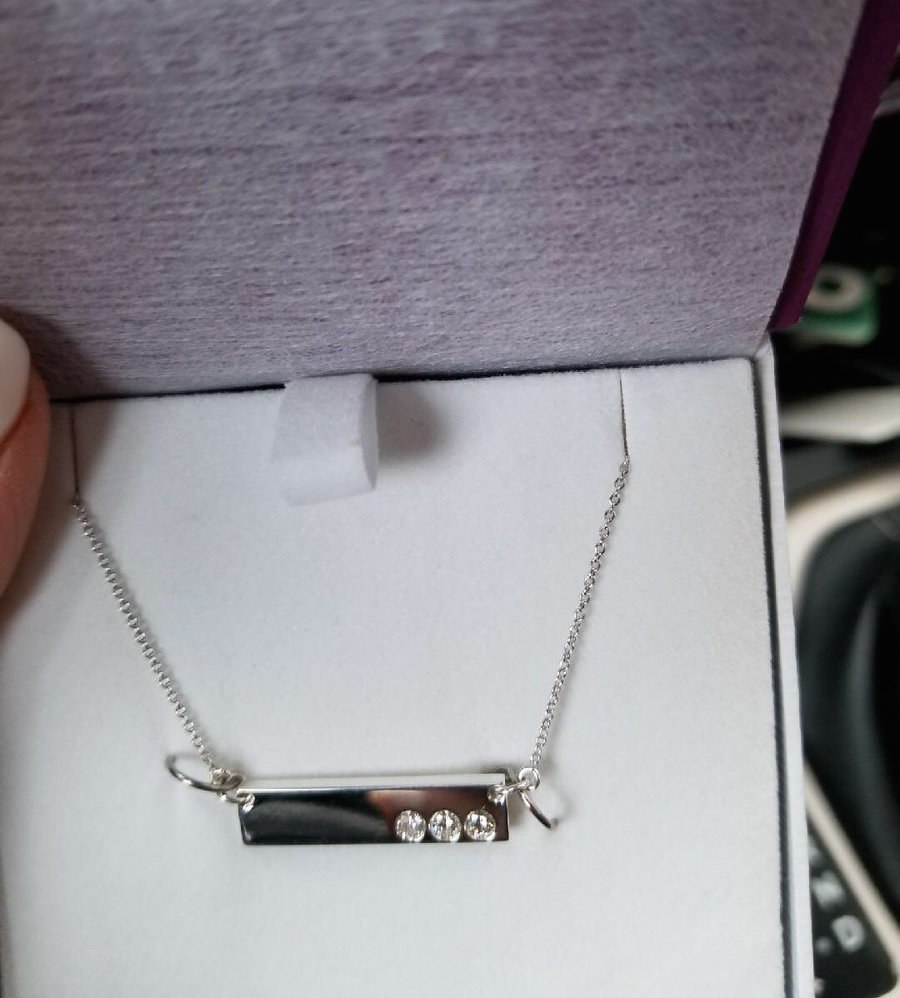 "It was really such a thoughtful gesture to think of passing something like that on to me," Petit said.
The mom and daughter both said they were overcome with emotion in this moment.
"I think it represents successful co-parenting over the years and the love that both her dad and I have for her," Beardsley said.
"I'm clearly biased, but I could not even imagine having better parents than them," Petit added.
Petit said she wanted to share the moment with her friends online, but she was "shocked" when many people started sharing it. It's reached hundreds of thousands of strangers so far, and they are supremely touched by the gift.
Not only are strangers connecting with the sentiment, some are sharing their own stories. Especially from those who identified themselves as children of divorced parents.
"Coming from divorced parents, this is the best thing I've ever seen. Turning something horrible into something so beautiful."
"Where do y'all find these parents."
Some joked about their parents in comparison.
Petit said she felt a lot of empathy for the people who said they wished their parents could be so amicable.
"My heart really went out to commenters who said that their divorced parents' relationship was hostile ... I wish they could have grown up in the same type of supportive environment that I did," she said.
Beardsley was also shocked by how much of an impact her gift has had on social media.
"Our young adults care more about family, tradition, and keepsakes than we're led to believe," she said. "But, mostly, I'm glad Devin loves it!"