This is Ben Nguyen and Devanne Tran — a young and happy couple of a year who live in Arlington, Texas.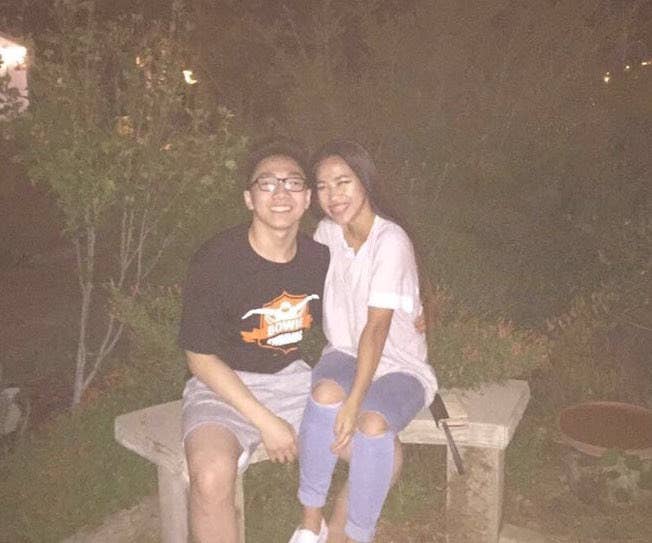 Tran told BuzzFeed News she was having a tough week with school, so Nguyen surprised her with a small makeup haul of her favorite things. "I was so happy I started crying," Tran said.
"When he showed it to me I literally screamed and hugged him," she added.
Tran said the makeup, and the gesture, instantly improved her mood.
"It did make me feel better because he knew how upset I was, so he did what he knew would make me happy even though it was expensive," she said.
Nguyen has surprised her with makeup before to help cheer her up, but this was by far the biggest haul.
Tran proudly shared the moment online. "I told Ben I was sad today and he spoiled the fuck out of me," she wrote.
Instead of commenting on the gesture, hundreds of people immediately responded to the tweet. They replied specifically to Ben to tell him that they, too, were sad.
They shared other supposed ailments they had, just in case Ben had gifts for them too. "Ben I'm in the hospital," one person said.
"Ben I have mesothelioma."
"Ben I have glass bones and paper skin :(."
"Ben I have a rare form of elbow cancer and my last wish is to meet you please RT to make my dreams come true, people."
Some people were envious that Tran's boyfriend spoiled her simply "because [she] was sad." "I'm sad every day," someone retorted.
"The only gift a boy has given me was a fucking headache."
"Ben I'm sad" has basically become a meme.
Tran said even kids at school are yelling "Ben I'm sad!" to him IRL. "We think the trolling is so funny," she said. She's also been seeing tweets calling her "materialistic" for endorsing the gesture, but she is not fazed by it.