This is Please Like Me, BuzzFeed News' newsletter about how influencers are battling for your attention. You can sign up here.
Please like and subscribe to my more natural self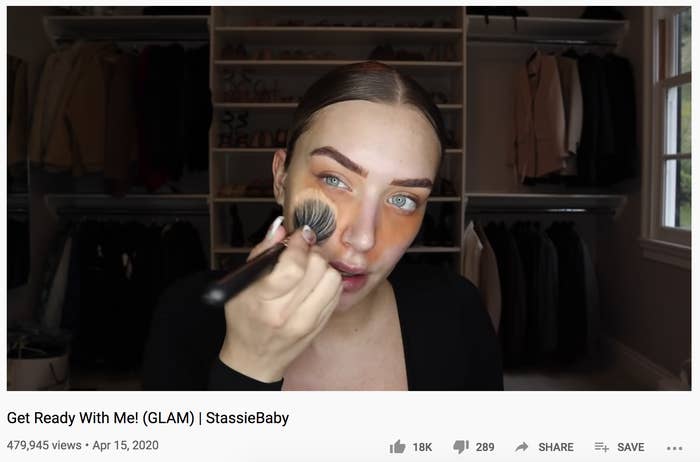 During quarantine, I have gotten very into watching cooking shows and elaborate beauty routines on YouTube. In both cases, I love to watch others do these things but would never try it myself, and it soothes my soul.
One thing I've noticed is that beauty vloggers have been making comments about how they're shades lighter than they normally are. This is either because they aren't able to be outside in the sun as much and/or they're unable to get fake tans anymore.
In StassieBaby's — aka Anastasia Karanikolaou aka Kylie Jenner's professional BFF — latest "get ready with me" video, she makes a disclaimer before putting on her foundation that her makeup might not match her skin tone anymore.

"I'm a spray tan lady — I get spray tans weekly — and since we've been in quarantine, I obviously haven't been able to get my spray tans. So this is the lightest shade I own. And I don't even know if it'll match, but we're just going to roll with it," she says.
She also admitted while putting on lip liner that she dissolved all of her lip filler right before quarantine.
"So I could see all that I'm working with and start fresh," she says. Stassie then adds that she's "happy" with her smaller lips and that she's considering stopping her injections altogether.
During a livestream with Kylie, they both mentioned they are more "natural" these days — "natural hair," "natural nails," and joked about how they "don't know how to even type" on their phones anymore.
"This is such a good time to take your hair out, your nails out, no lashes," Kylie said. In several other "get ready with me" videos on YouTube over the past week, gurus and other personalities have also made comments about slight tweaks to their makeup routines and products because their "tans … are coming off." Big beauty vlogger Jaclyn Hill joked that it's been "rough" not having her fairer face tone match the color of the rest of her body.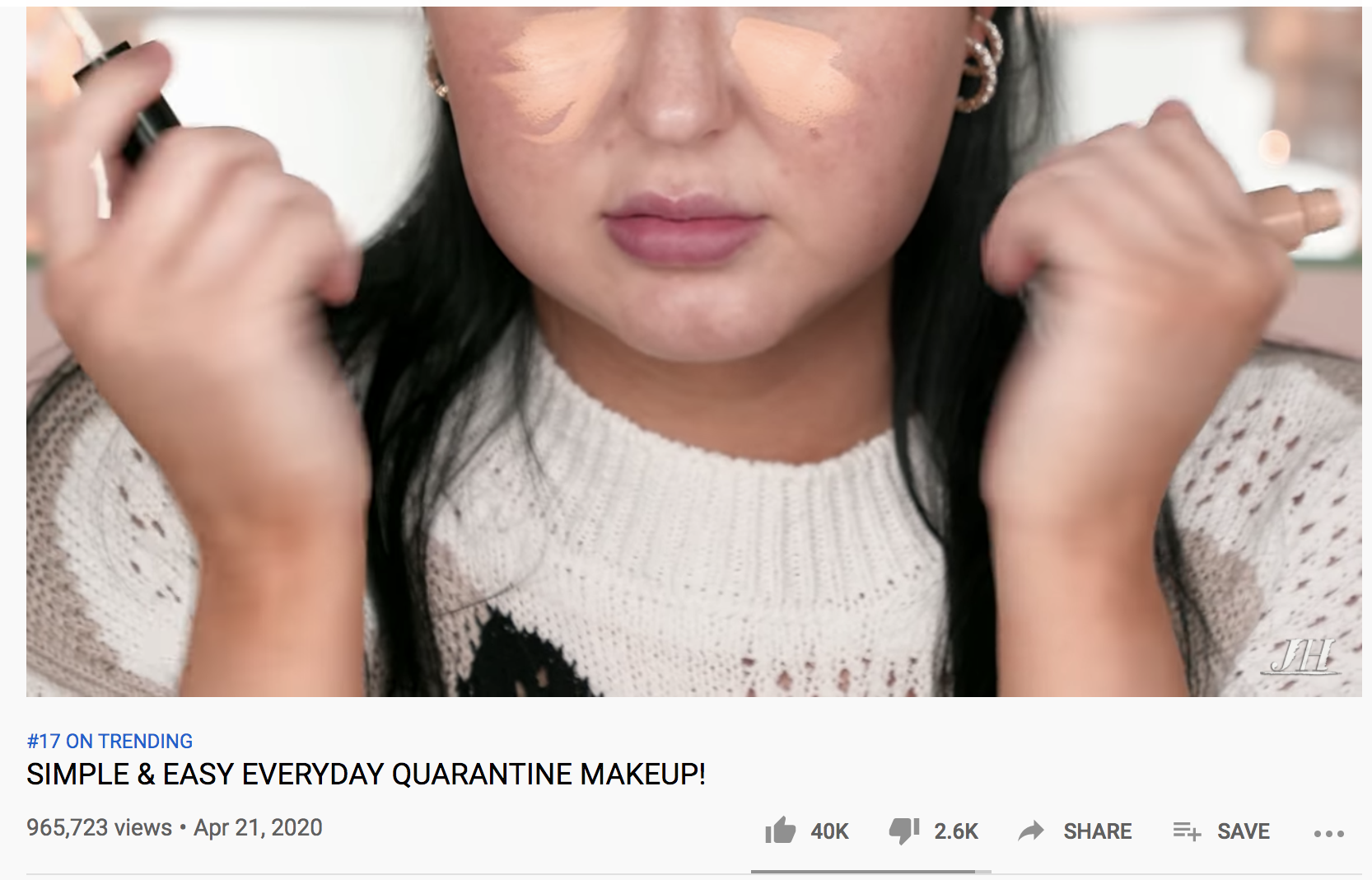 This is all to say that even though these small, relatively insignificant effects of a pandemic are, well, so minuscule and maybe trivial, everyone's norms are being affected. For influencers who depend on their faces and looks for their lifestyles and income, those changes can be as small as having to buy lighter shades of makeup, or as existential as coming to terms with the more ~natural~ version of themselves.
And, look, everyone's beauty standards and what they need to do to feel beautiful are rightfully their own. But it appears at least that some influencers are embracing it. People online are also celebrating Kylie's toned-down appearances lately.
If anyone wants to add or take away from their natural bodies — you do you. But I think any moment we can confront ourselves just as we come, just as lowercase-g god intended, it's a nice moment of reckoning.
Nature is healing; we are the virus.
Will quarantine culture normalize being a full-time YouTuber?
During my interview with a young YouTuber for a story about how she and others are still making Coachella-related content even though the festival was canceled, she mentioned something pretty interesting.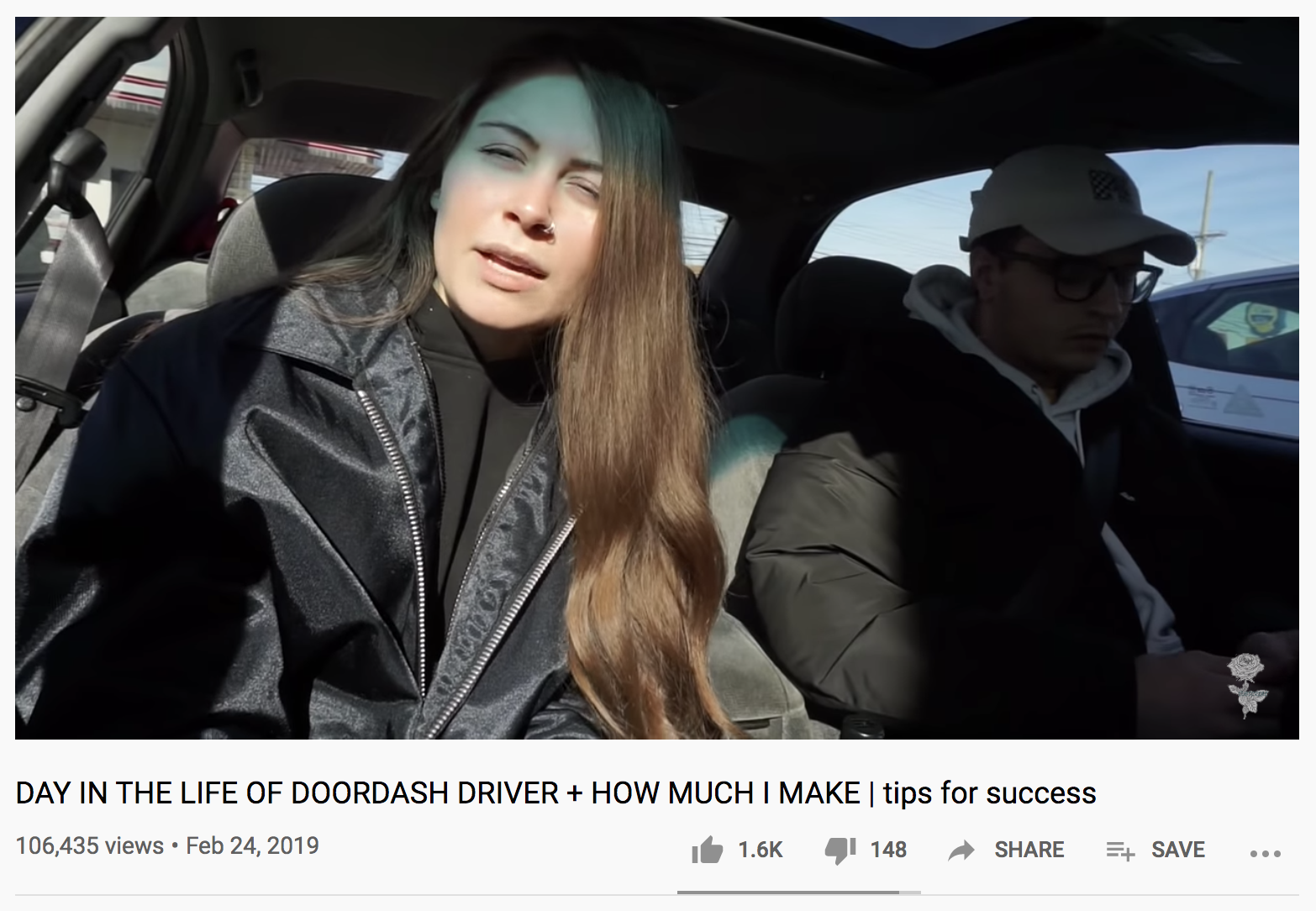 Bianca Bello is a 24-year-old in NYC who now does YouTube full time but was once a driver for DoorDash. She said the one positive outcome of the vast majority of the country being in lockdown is a new "respect" she feels she is getting for her unique line of work that requires working independently, and on the fly.
"Quarantining has, in a way, made my job 'easier,'" she told me. "As someone who creates content from home regularly and constantly finds new ways to be productive, get creative, and earn money online, this quarantine has let me hone in on my craft without the judgment of others."

Now that most people are forced to work from home — with the exception of essential workers, of course — Bianca said she "feels as if people have a newfound respect for people who work from home all of the time."
She used to experience insecurities and judgments for aspiring to be an online talent working from home. Now she feels she has unique skills to help her cope with a quickly changing world.

Influencing and YouTubing may never be accepted without judgment, and I'm not saying that it's right or wrong to pass judgment. But perhaps these new and strange kinds of freelance and WFH jobs may become more normal.
I now will sign off this newsletter with some mantras that are super cringey but can't ring more true: Embrace yourself holistically, love the skin you're in, come as you are, etc., etc. We'll pick up the snark next time, lol. JK,
Tanya