Earlier this month, Twitter user @thetaclair sparked an uproar on social media by claiming she could only find black dolls at her local Target. People vehemently insisted the user rearranged the dolls on the shelves to push an agenda.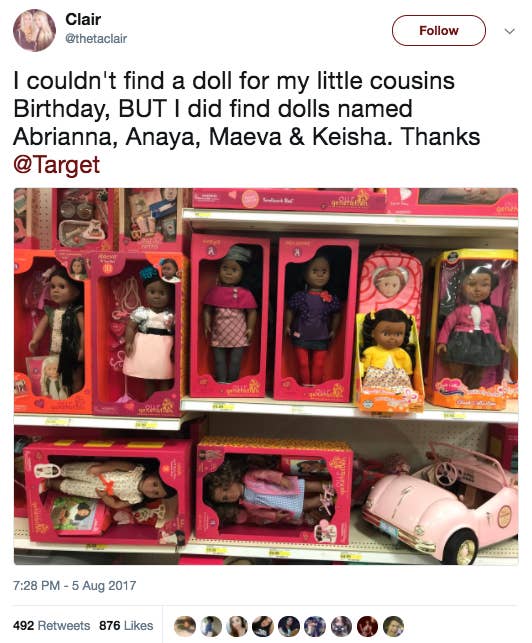 It even drove Hollie Slaton, 38, to visit her local Target in Hammond, Indiana, and shoot a video of an aisle of dolls to debunk the claim. "There were three full aisles of dolls. Most of them were white," Slaton told BuzzFeed News.
As backlash grew over @thetaclair's tweet, people grew suspicious of the account. One person screenshot this tweet of @thetaclair's alleged "cousin Brock" who had just had a birthday. Some were confused if this was the cousin @thetaclair claimed to be buying a doll for.
BuzzFeed News tracked down the original image, and the actual person in the photo, who confirmed they do not know who "Brock" nor @thetaclair is.
People began speculating if the entire account was "fake."
A scroll through @thetaclair's timeline suggests that the account is co-opting and playing into sorority and Starbucks tropes to spread pro-Trump and alt-right rhetoric in the names of "basic white girls."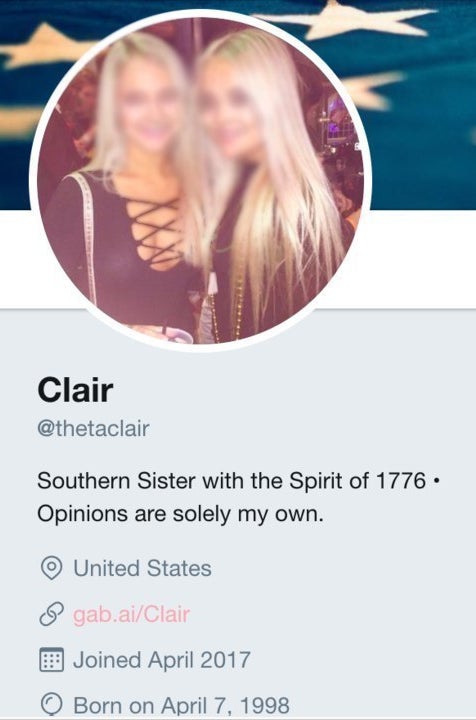 Liz Appel Rinck, the director of communications for Kappa Alpha Theta (the sorority in @thetaclair's Twitter handle), confirmed that the owner of the account has no ties to their chapter. The two women in the profile photo could also not be identified.
According to Rinck, Kappa Alpha Theta had attempted to report the account to Twitter, but the use of "theta" in the handle was apparently "not enough" for the company to shut the account down.
When BuzzFeed News asked @thetaclair to confirm basic details of the account and their identity, they blocked us. @thetaclair proceeded to delete nearly all of their tweets, but left two tweets, one of which was a retweet of "Unite The Right" boasting of their crowd size in Charlottesville.
@thetaclair is one of a handful of seemingly phony Twitter accounts that use images and stereotypes of white women to promote pro-Trump, anti-feminist, white nationalist, white supremacist, and/or neo-Nazi rhetoric.
Some of these accounts, like @lsmithy2019 ("Laura Smith") and @molly_kkg ("Molly"), were created around the same time as @thetaclair. Images shared by these accounts — including their profile pictures — seem to have been lifted from other sites on the internet, like Pinterest.
The accounts attempt to establish themselves by tweeting "normie" behaviors, then move on to tweets that spew anti-immigration, anti-black, and anti-Muslim rhetoric.
They also retweet anti-feminist commentary, all while reiterating that they are, indeed, "a girl."
The hateful tweets also happen in succession, perhaps in an attempt to fold extremist ideas into more mundane updates.

One such account is named "Rose."
The account, which features a profile photo stolen from a model, dramatically switches between tweeting normal "girl" stuff, and hateful rhetoric against minorities.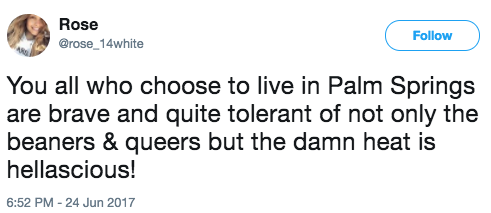 Rinck, the representative from Kappa Alpha Theta, said her sorority is not the only one that has been targeted by trolls.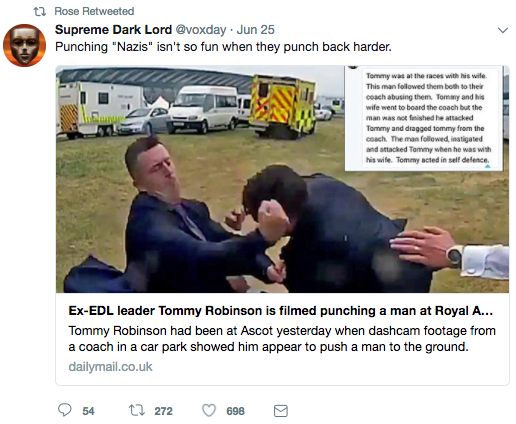 She believes at least one other international sorority has been targeted by a user masquerading as a member to spew "hateful messages."
"After sharing this experience with our staff counterparts at other international and national sororities and women's fraternities, we learned that at least one went through the same ordeal last year," she said.
When asked about these accounts, Twitter told BuzzFeed News the company "cannot comment on specific accounts for privacy and security reasons" — a default response that's been heavily criticized since Charlottesville.
"We also do not disclose the details of communications with [the] account owner," a spokesperson for Twitter added.
They then referred to the company's guidelines about impersonation accounts, which details how to report them.
The policy states that once Twitter receives a report, an investigation will be opened. If the account violates policy, it "will either be suspended or asked to update the account(s) so they no longer violate our policies."