Nicholas Pallone is a 19-year-old from Dacula, Georgia. He attends Georgia College, in the town of Milledgeville.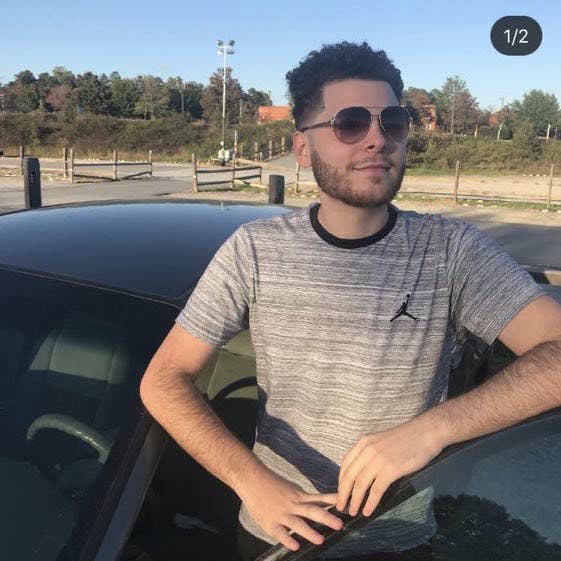 Pallone will often shoot his shot with women on Twitter by showing up in their DMs with a cheesy pick-up line.
"When I'm bored every now and then I'll slide in a DM and use a corny pick-up line," he told BuzzFeed News.
"Usually the girl will literally say 'wtf' and block me, which can be demoralizing. But sometimes they'll laugh and I guess that would count as some luck."
On Tuesday evening, he DM'd a woman with a line he'd heard from a show that he thought was "hilarious."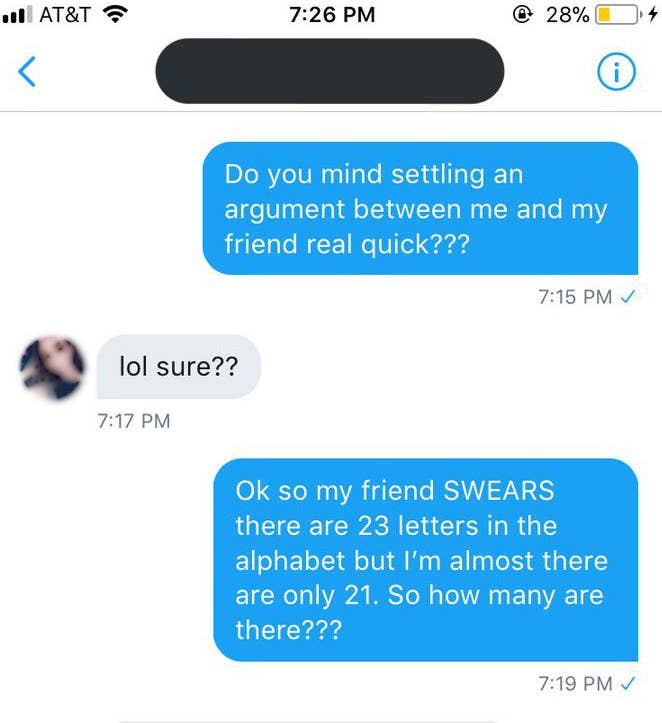 The woman was responsive and played along. "Are you for real? There's 26" letters in the alphabet, she wrote back, setting Pallone up with the corny punchline. "Hm. I must have forgotten U R A Q T," he then replied. The shot was shot.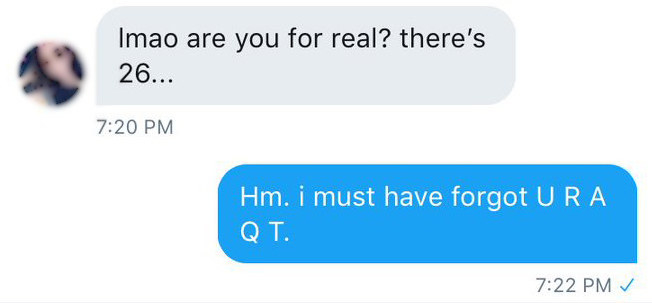 And — spoiler alert — it was not returned. Not only did the woman reject the advances, she threw his pick-up line back at him. "Your friend was closer...he only forgot B Y and E," she wrote. Pallone said he was "flabbergasted", but impressed, by the quippy response.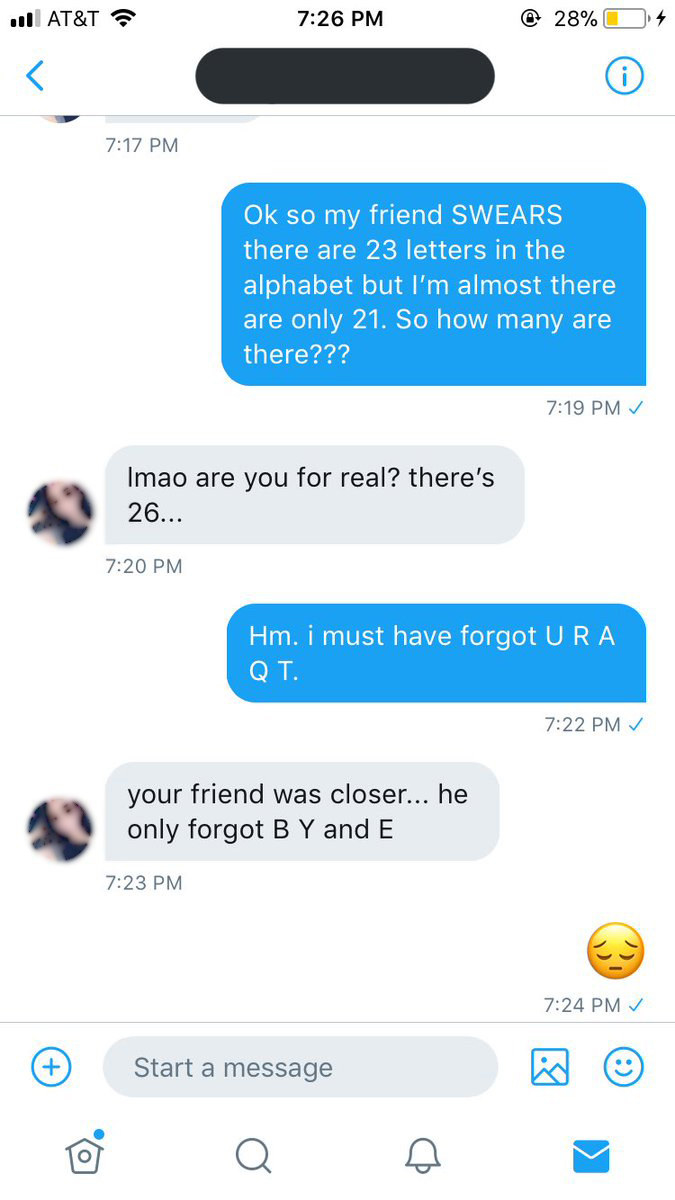 Pallone then announced his retirement from Twitter direct-messaging-sliding on Twitter, and confirmed it to BuzzFeed News. He apparently needs some time to "regain my confidence," he said.
People are, too, flabbergasted by the "creative" rejection.
Other men have condoned his retirement, and politely have let him rest in peace.
Men — and women — aren't sure how to feel. On one hand, they feel the pain of being shot down. On the other, they can't help but laugh.
Some are telling him to "never give up."
While others advise him to "know when to quit."
Pallone said he's been even more brutally roasted by people online since, which he can laugh at. But "the moral support has actually been really helpful," he admits.