During a segment discussing the #MeToo and Time's Up movement on HLN, host Ashleigh Banfield delivered a scathing monologue addressed to the woman who accused Aziz Ansari of sexual misconduct. "What you have done is appalling," Banfield said.
"Dear Grace — not your real name, I'm sorry you had a bad date," Banfield began. "I've had a few myself. They stink."
"So I have to ask you: What exactly was your beef?" Banfield said. She then went on to voice her opinion that what Ansari's accuser did by going to the press was "appalling," and compromising to the #MeToo and Time's Up movements.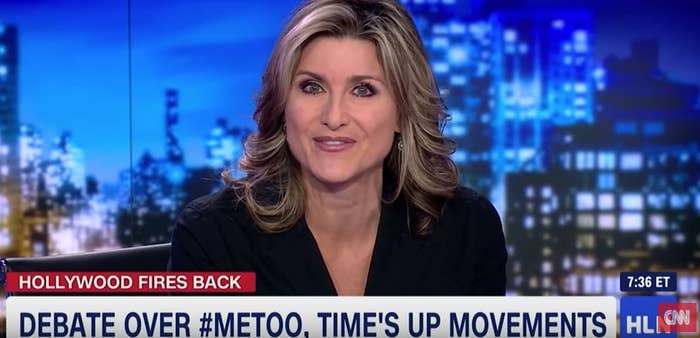 Banfield's impassioned thoughts on the matter have drawn a range of reactions on social media. Many agree, and are thanking her for speaking on the subject publicly.
"I'm with @TVAshleigh on this one," Arsenio Hall tweeted Monday evening while tagging Ansari.
Others did not like her characterization of the encounter as a "bad date" and called it dismissive.
Some are expressively angered by her opinions.