People Are Trolling Trump With "Alternative Photos" After He Shared An Inauguration One
"I love the alternative style photography."
President Trump on Tuesday proudly shared a framed panoramic photo he received that was taken on Inauguration Day. He tweeted that it will be hung in the West Wing of the White House where the press will see it.
Many people saw the post as a subtweet related to Trump's continued anger at media reports over his inauguration crowd size.
The whole controversy blew up in recent days when White House spokesman Sean Spicer lied about the size of Trump's inauguration crowd and then adviser Kellyanne Conway later defended the press secretary for providing "alternative facts."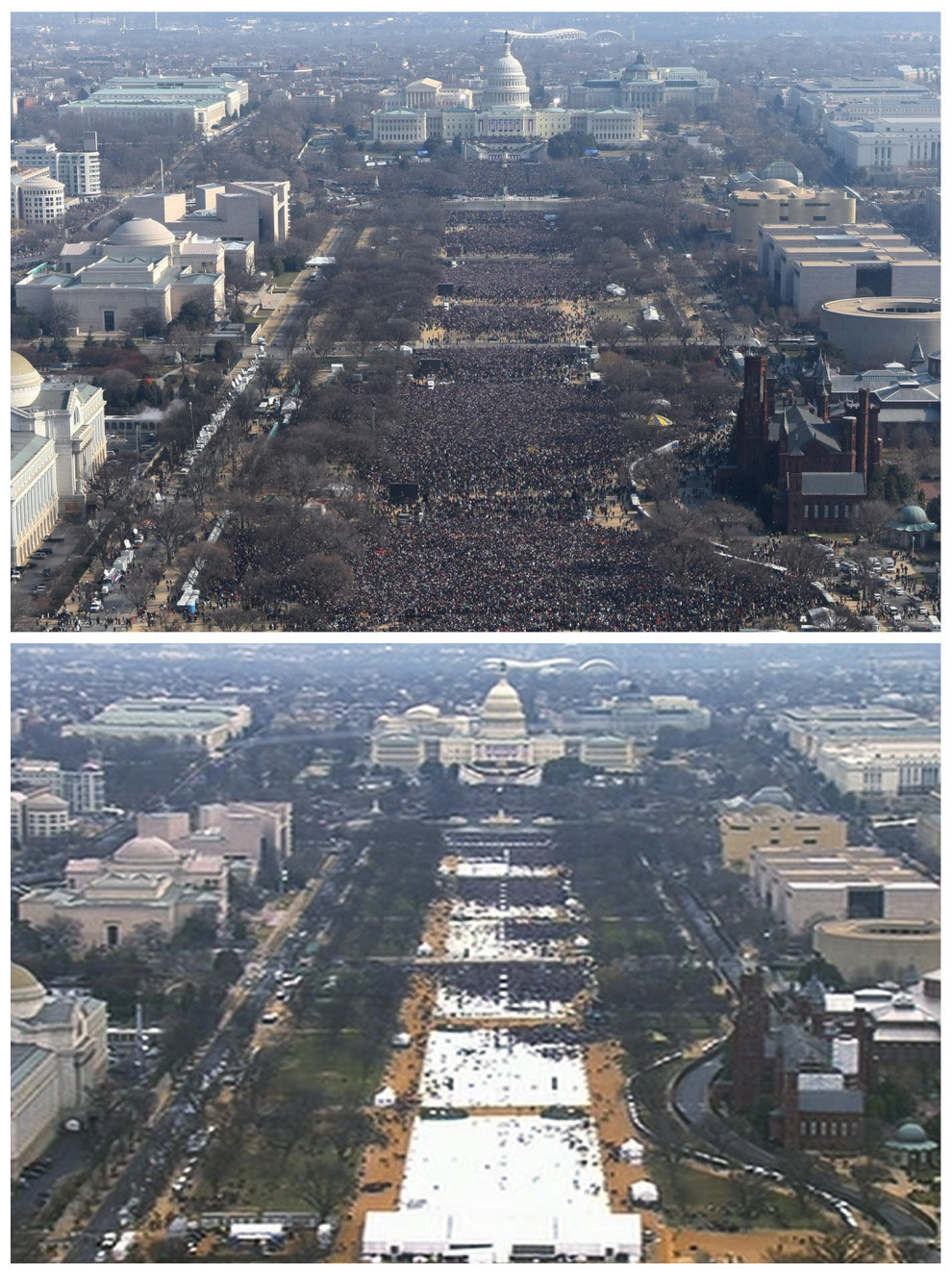 People also quickly noticed that the date printed on the framed panoramic photo was wrong, given the inauguration took place on Jan. 20. Many joked that it was not a mistake, but rather an "alternative date."
Many others said the panorama, which was taken from an angle that did not show the full crowd, reflected Trump's unique taste for "alternative photography."
Singer Mikel Jollett then offered Trump several other suggestions of inauguration photos that the president could frame.
Others soon also offered photos with different angles.
A tumbleweed even featured in one of the photos...
So remember: For every fact or photo, there is always an alternative.