All Of Your Presidential Alert Jokes Were Great. Good Job, Everyone.
"Congrats to Tiffany Trump, who just received her first ever text from her dad!"
On Wednesday, at 2:18 p.m. ET, the Federal Emergency Management Agency and the Federal Communications Commission tested their first presidential alert by sending this message to the phones of all Americans.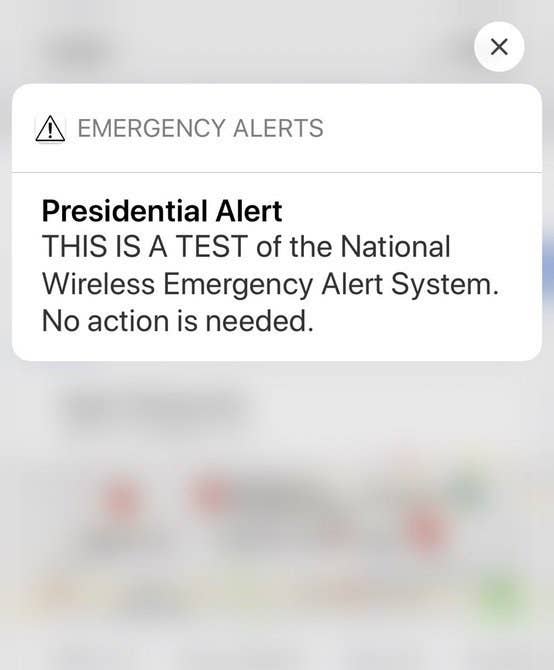 The alert is intended to allow the president to address the country in the event of a national emergency. The agency said more than 100 carriers in the US opted into the test.
The message read: "THIS IS A TEST of the National Wireless Emergency Alert System. No action is needed."
Even though it was just a test of the system, many people took action. To Twitter. To react.
And make jokes. Lots and lots of jokes!
All of your jokes were very inspired and spirited.
Good job. Every one of them made me laugh — if not a chortle or a "heh."
Here's a running list of them so we can all feel united and collectively proud of ourselves.