This is 20-year-old Aniston from Tulsa, Oklahoma, and her large blended family. They're currently planning a fourth birthday party for her younger half-brother, Barrett.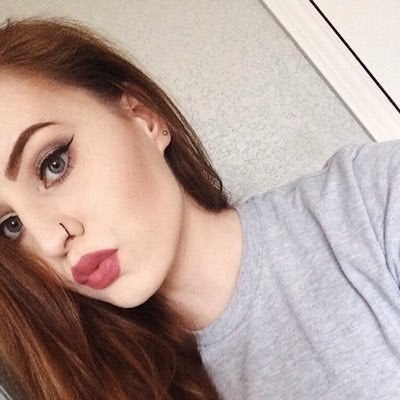 Aniston told BuzzFeed News her little brother is obsessed with Super Mario characters. Last year, they bought him a Mario and Luigi–themed cake for his birthday. This year, the almost-4-year-old requested a Princess Peach cake.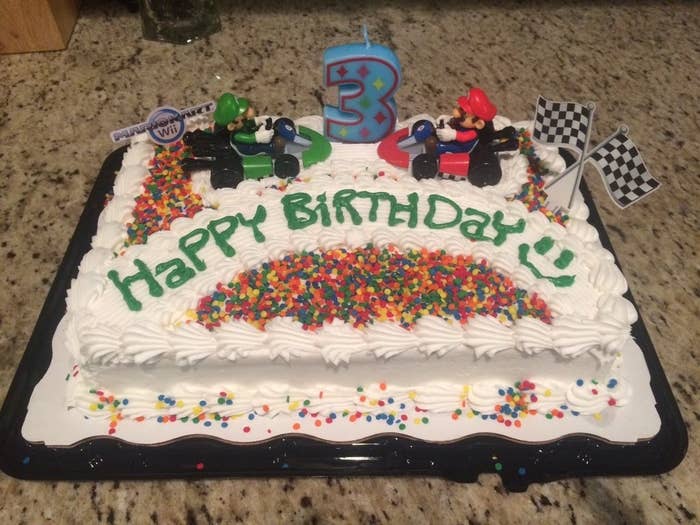 The kids' mom, Shawna, was "thrilled" about the request and shared the cake design on her Facebook. But soon after, Barrett's dad — who both Shawna and Aniston described as a "deadbeat" who's "never been around"— commented on the cake, displeased. "That's just wrong!" Barrett's dad wrote.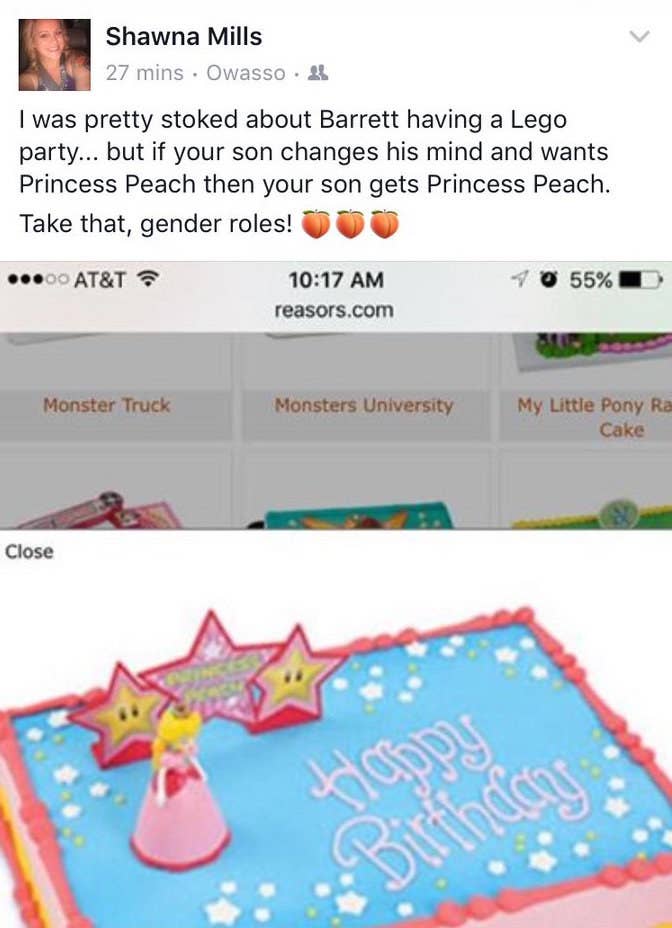 Garrett promptly responded to her brother's dad's comment. "I'm pretty sure judging a 4-year-old's interests while simultaneously being an uninvolved parent is more wrong than a little kid liking Princess Peach," she wrote.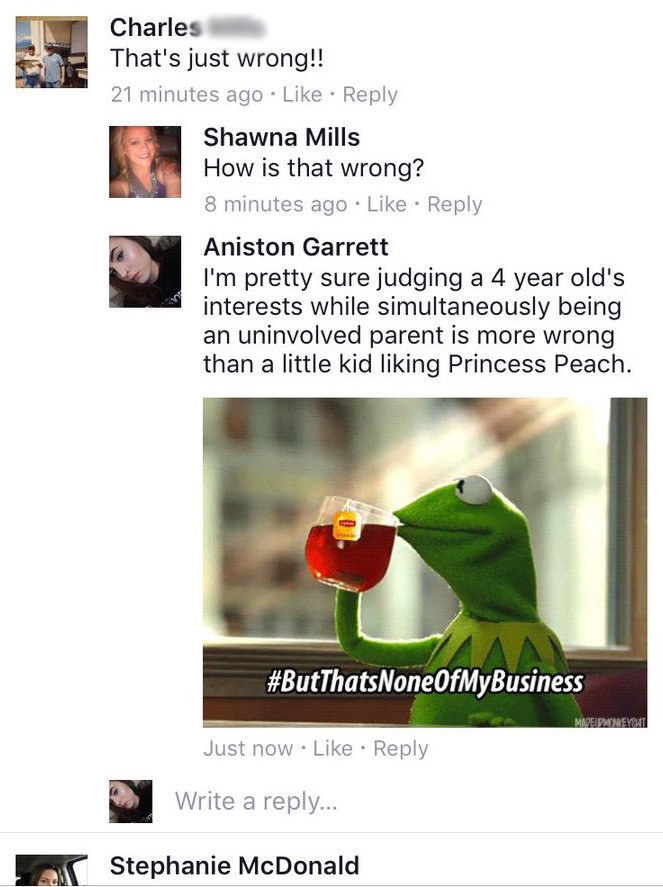 Shawna said several hours after her daughter posted her response, she got a text from Barrett's dad. He said if Aniston continues to "talk shit" about him, he'll ignore and unfriend Shawna.
Evidently irked by the text, she sent a lengthy response explaining to him all the reasons why she believes her daughter has "every right" to defend her younger brother against him.
"Who was there when Barrett was born (even though I cried and begged you)? Who cut his umbilical cord?" she wrote back. "Who was at his first birthday party when I begged you again but you chose to go fishing with your girlfriend? Who has babysat him when I need to run errands?"
"She does. She gets an opinion. She's been there," Shawna concluded. She then unfriended him on social media. She told BuzzFeed News Barrett's dad eventually texted back saying he won't text her again, and thanked her "for making it easier" to cut ties and unfriend each other on Facebook.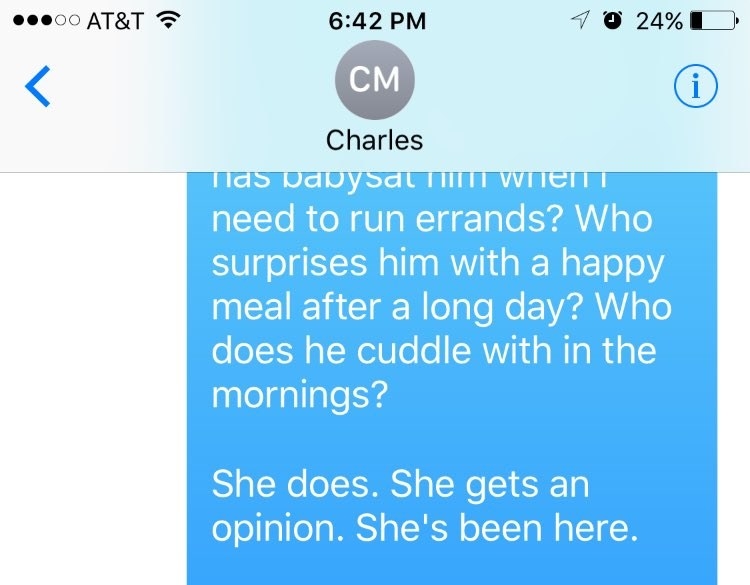 Aniston decided to share the entire drama over a Princess Peach cake with other people. On Wednesday, she tweeted about her gripes — including her mother's texts to Barrett's dad. A lot of people were blown away by both Aniston and Shawna, and their relationship.
People are recognizing the importance for little Barrett of "having two loving, positive influences in his life."
And relating to the two women.
Many people simply wanted to give a standing ovation to the multi-layered dragging from both the mom and daughter.
And some reiterated the point that there is nothing wrong with a little boy wanting a Princess Peach–themed cake for his birthday.
"The outpouring of love and acceptance is awesome," Shawna said. "His own biological father might have issues with what my son's interests are, but there are thousands that do support him."
"I don't gender anything in the house. He has dolls — children don't know anything different," she added. "He's having one hell of a birthday party. It's going to be pink and yellow everywhere."