Over the weekend, 26-year-old Katie was sent a photo from her parents while they were at Disneyland. They had spotted a dog sitting at a touristy caricature portrait station, patiently waiting to get his done.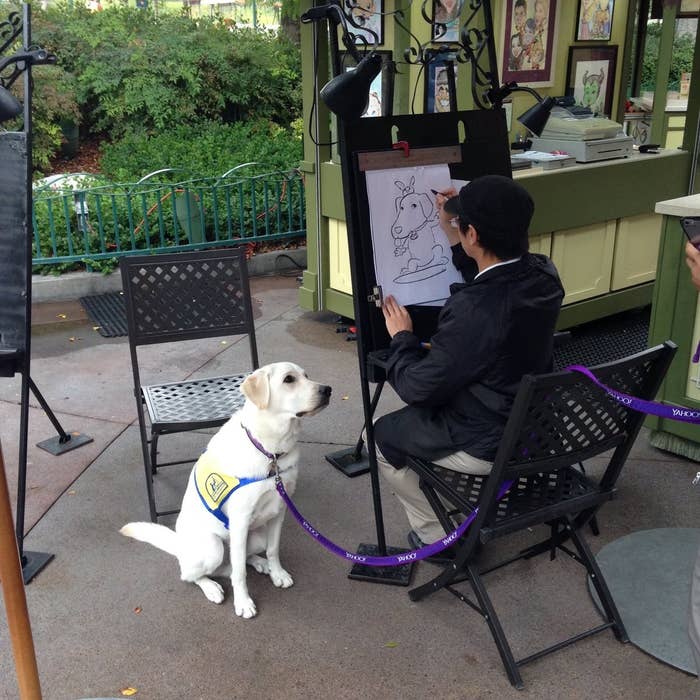 Katie about died at the picture, so she shared it on Twitter. It's now been retweeted over 50,000 times.
Her caption was fairly simple, but people immediately fell in love with the photo.


Both with the dog — who is a service dog — and with the dog's owner.


Someone even sent the photo to their friend in hopes of lifting their spirits.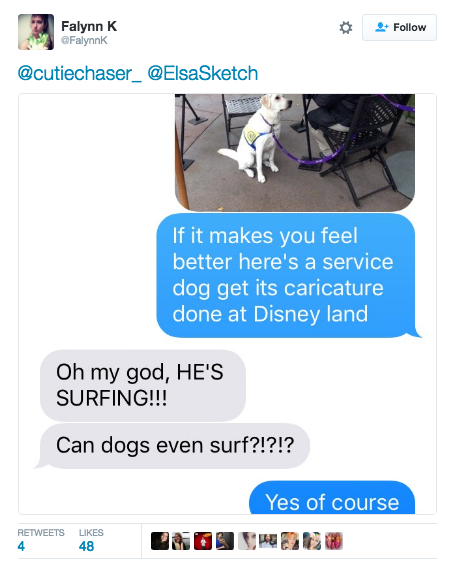 The pupper is a service-dog-in-training named Yahoo who lives with a volunteer in San Marcos, California. The volunteer has been teaching Yahoo basic obedience and socialization tricks before he graduates on to professional training to one day help a person with disabilities.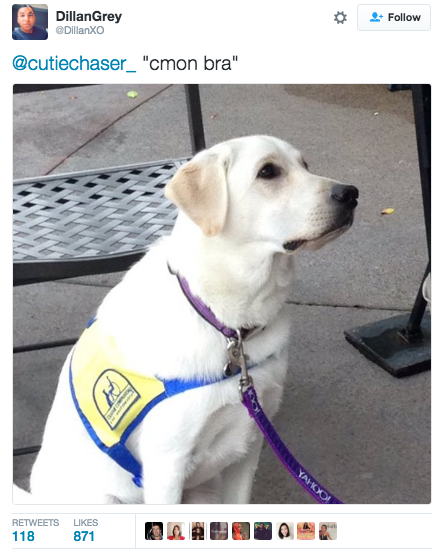 Yahoo's volunteer confirmed to BuzzFeed News that she and a friend took their two service pups to a place where there were "high levels of distractions" but would also be "a fun trip" for them.
Yahoo will be professionally trained to "open a door, turn on a light switch, [and] pull a wheelchair" by February 2017.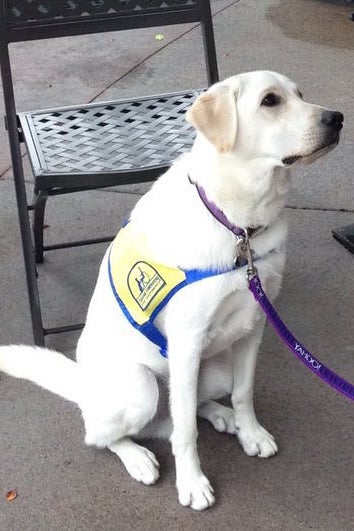 "Disney is a good place to get a dog familiar" with basic training, Konopelski said.
Yahoo's volunteer sent BuzzFeed News the final caricature masterpiece. Enjoy.