Twenty-three-year-old Michelle Gallahan (left) is a Texas college student currently spending a semester abroad in Sydney. That's where she met Jessica Lipsey, 21, another fellow American student abroad who's now one of her roommates. While the two have just met, a single moment that's bonded them is now causing a heap of passionate and enraged opinions online.
Here's what happened: Over the weekend, Gallahan went out with a few friends, including a recent friend she met named Kevin Franco, who's also an American student abroad.
Gallahan told BuzzFeed News she ran into her new friend Franco at a party that the two of them happened to leave around the same time. She and Kevin got into a nice conversation about sharing their experiences abroad, and since she lived far away, he offered that they stop at his place so she could sober up and they could continue their conversation.
"I would have felt bad if she walked home and fell or got hurt along the way," Franco said.
The two chatted in his room until about 5 am, they said, when Gallahan began dozing off in Kevin's bed.
That's when, according to Franco, he decided to leave his own room and allow Gallahan to sleep in his bed and do something "productive" instead, he told BuzzFeed News. Gallahan fell asleep for less than two hours.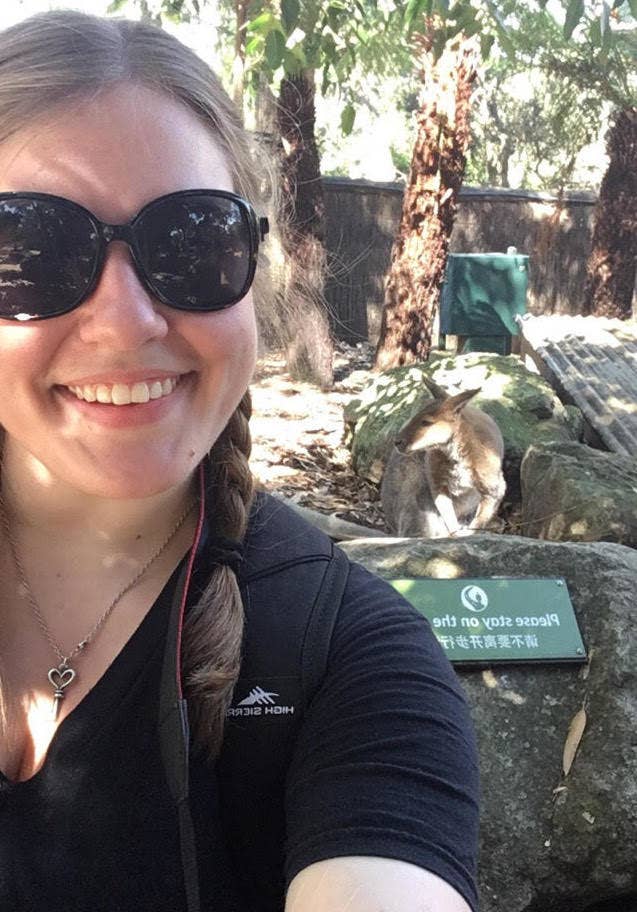 Now, when she relayed this seemingly simple and nice moment with her new roommate Lipsey, Lipsey told BuzzFeed News she thought the story was "so funny" that she tweeted about it. In her tweet, she said Franco was not "trash" because he worried Gallahan "would think he took advantage of her" if he'd stayed in the bed with her.
In the days following this tweet, Lipsey has been met with a litany of responses, both in fervent support and attack. The particularly angry ones are from mostly men who resented her implication of Franco's responsibility in the scenario, and called her "sexist" for it.

Lipsey estimates that 50% of the responses to the tweet, and directly to her, are in this vein of reasoning.

Others accused her of skewing the story or making it up entirely.

Some firmly put the responsibility on Gallahan to not fall asleep on a "stranger's" bed (despite Franco not being a stranger to Gallahan.) To these comments, Lipsey told BuzzFeed News she wants to set the record straight: "I do not actually think all men are trash. It was completely sexist for me to say that of course."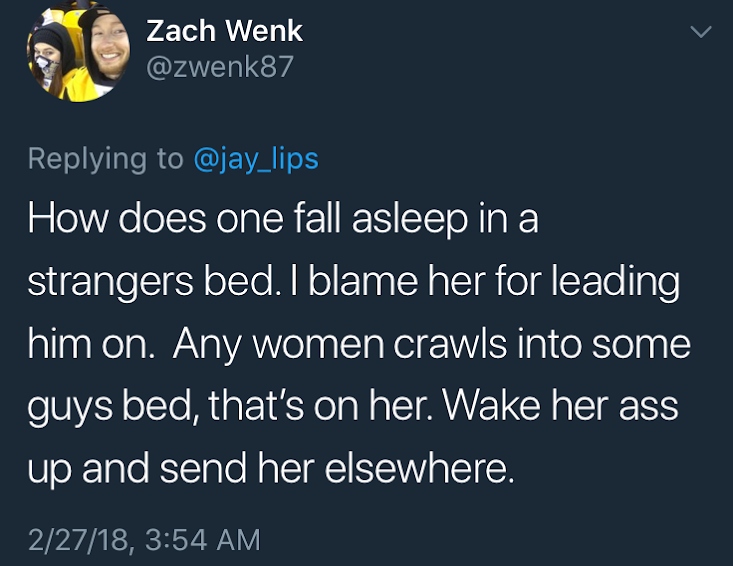 Online, Franco's gesture is still being scrutinized and doubted. Franco told BuzzFeed News he's been amazed with Gallahan and Lipsey over how far it's reached and been picked apart.
"I don't think what I did is particularly fantastic or great, let alone noble," Franco said in response. "I'm still shocked to see that it's become so viral — I was just concerned for someone who was drunk."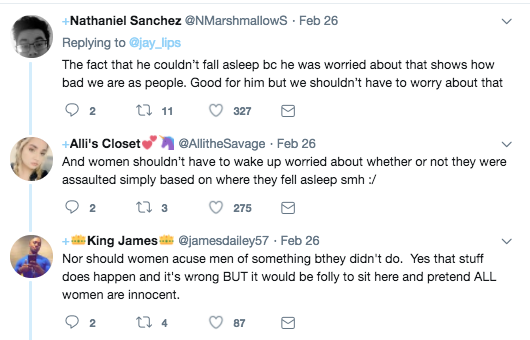 In the end, and IRL, Franco, Lipsey, and Gallahan have only grown closer and become unexpected good friends over this.