Kendel Divarco is a college student from Glendale, Arizona. Earlier this year, while she was in high school, she won a national modeling contest and was flown to Las Vegas for a photo shoot.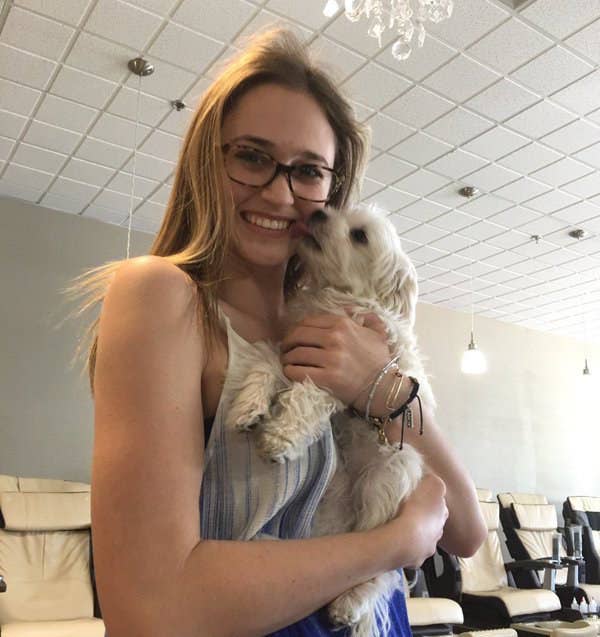 Divarco told BuzzFeed News she and a few other models were selected for an all-expenses-paid trip in January for the shoot.
The shooting location they chose was the very chic and grandiose Green Valley Ranch resort.
Last week, Divarco's parents attended a big work convention in Las Vegas, and it just so happened they were put up at the same hotel. When Divarco's dad, Vince, realized this, he had one idea and one idea only.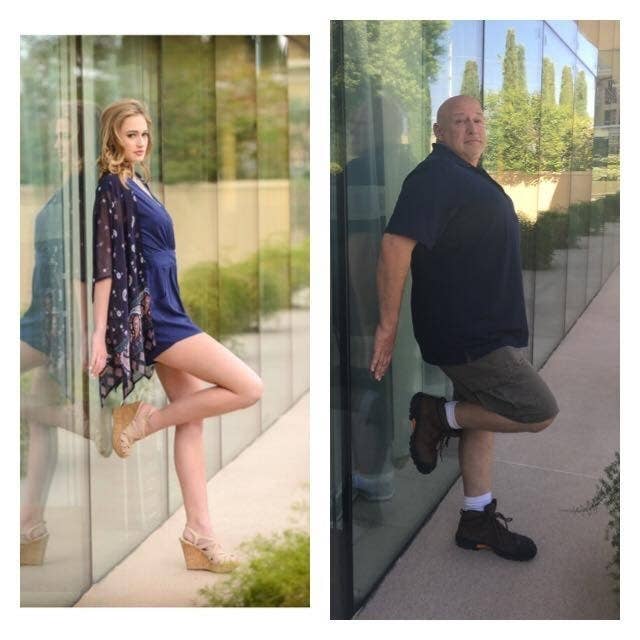 He pulled up all of his daughter's modeling photos from the shoot and re-created them...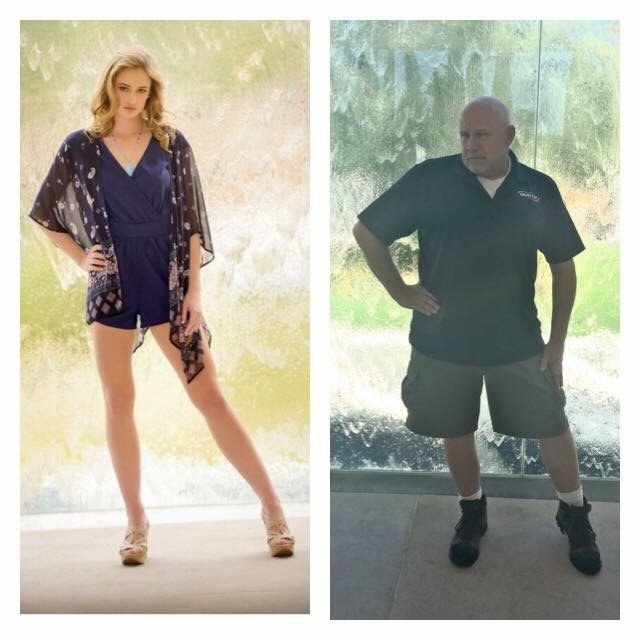 ...in the same locations...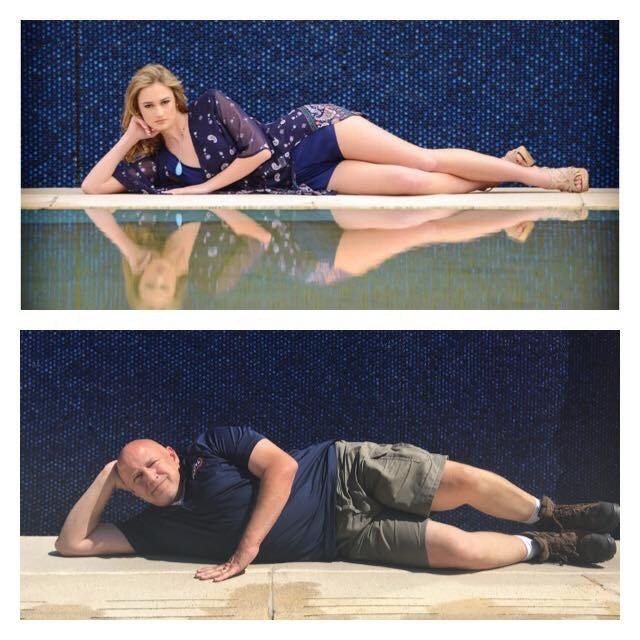 ...with the same poses. Look at that smize, that pout.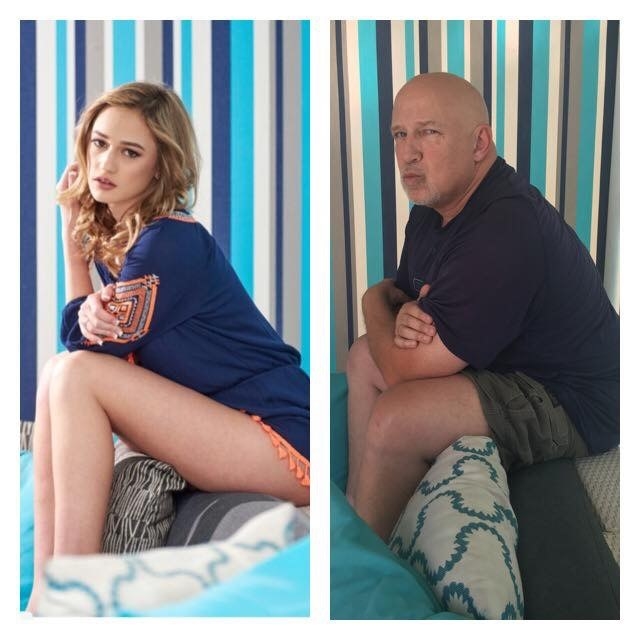 Divarco told BuzzFeed News that although she found it amusing, she wasn't completely surprised they thought to do this. "My parents have always done crazy things," she said.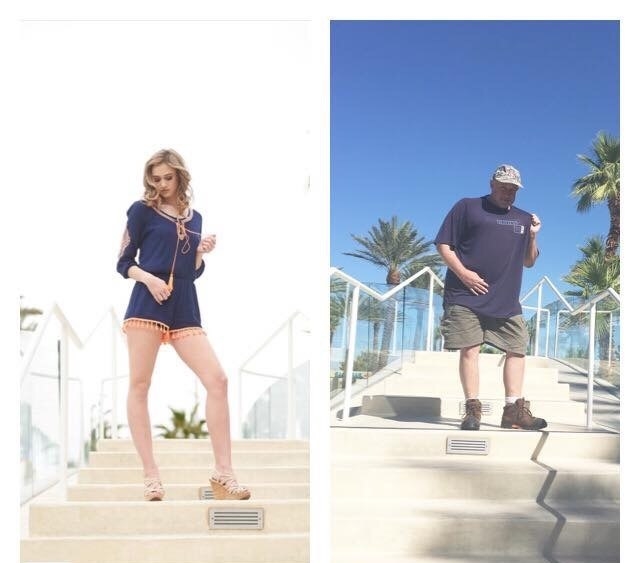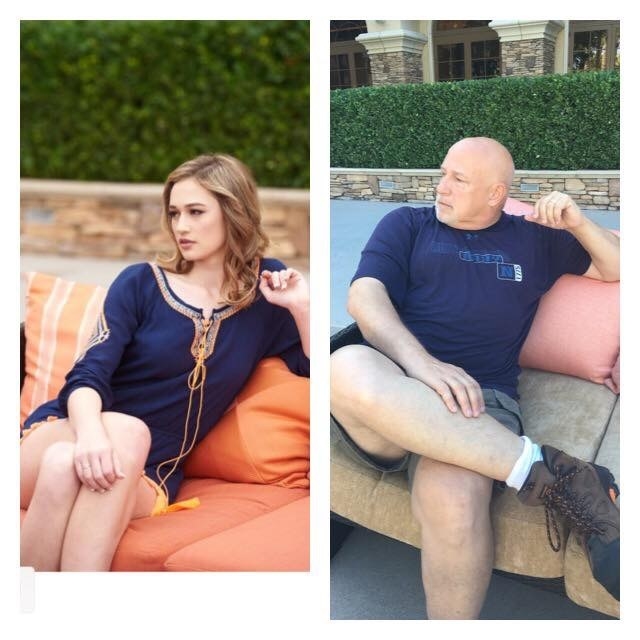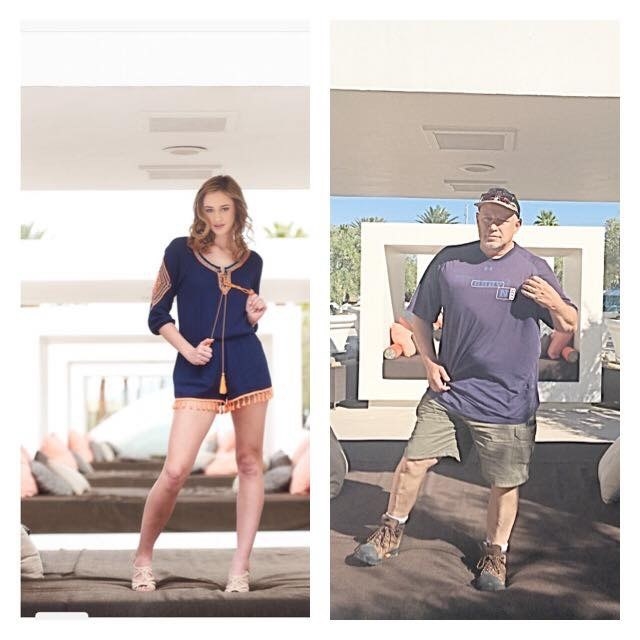 "But I am a little upset my dad looked better than I did in most of them," she joked.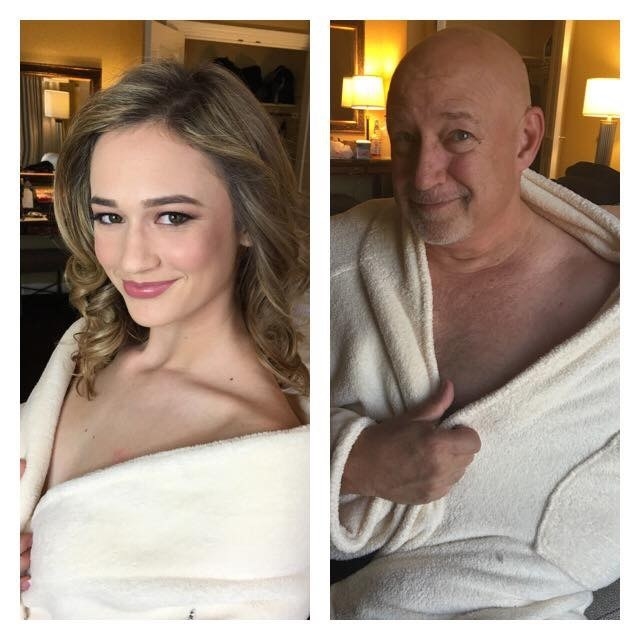 Here's to the Divarco family: mom Shelly, the photographer on their business trip, and her muse and model, Vince.