It was only the second day of her intro to fiction writing class at the University of Pittsburgh when 19-year-old Abbey Farina looked over to find her new classmate very comfortably settling in.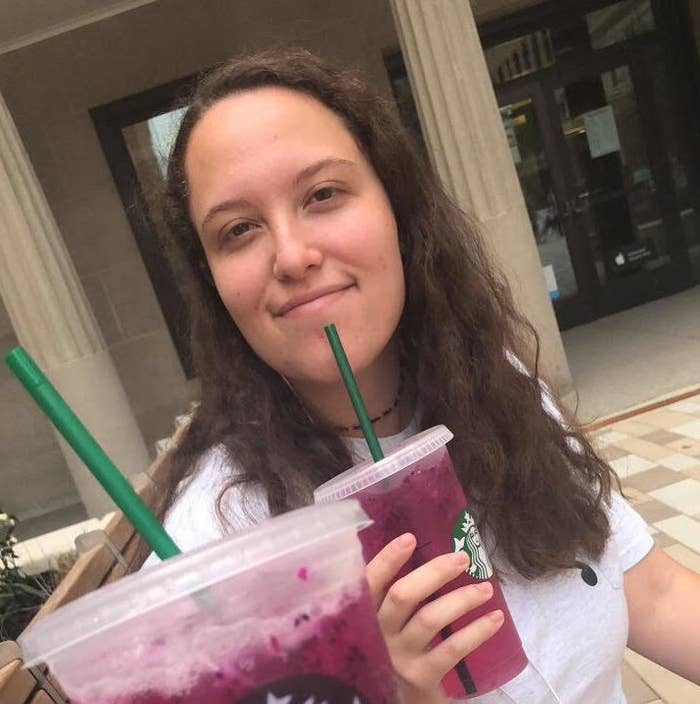 A guy named Caleb was openly and casually charging his Juul on his laptop. At 11:00 a.m. In a college course. Farina was bewildered by her classmate, whom she had never met.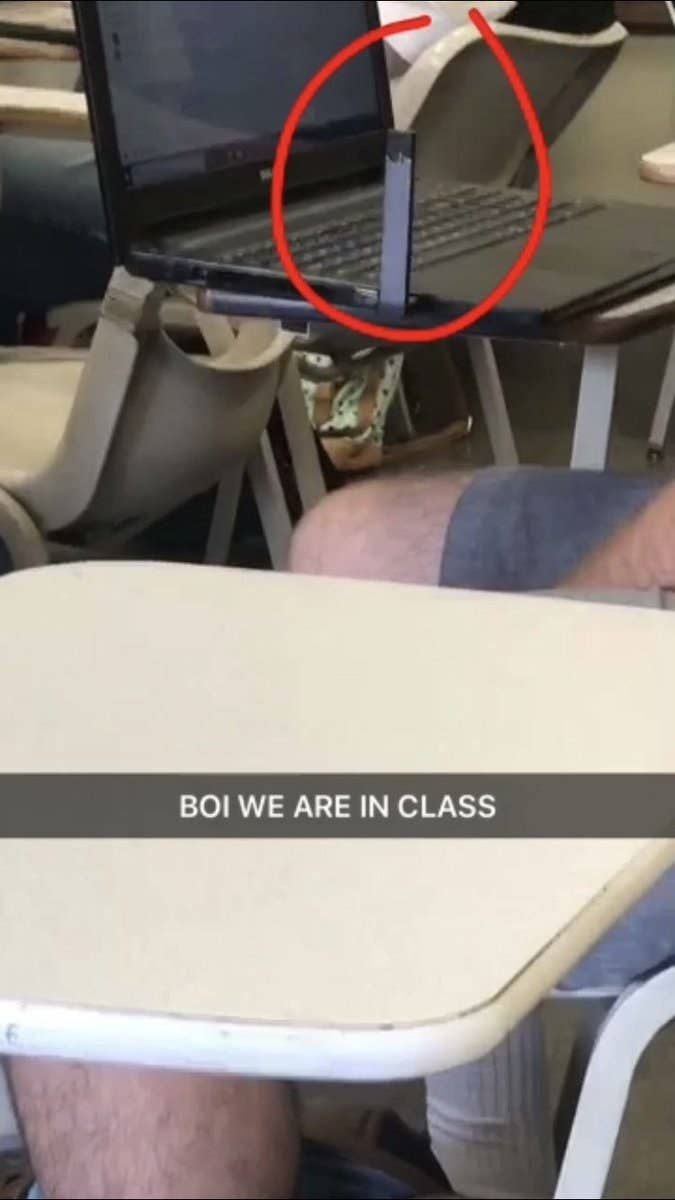 "I was just kind of entertained by it," she told BuzzFeed News.
So, she snuck some photos and shared them to Snapchat.
When the teacher started class, she assigned everyone to "pick one person in the classroom and write a fictional story" as a warm-up assignment.
Farina thought, this is perfect. She knew who she would write about and she was inspired.
Now, before you get to passionately submitting your "wow did BuzzFeed News really write a whole article about this" comment below, you should know that Farina's essay about Caleb is actually quite good.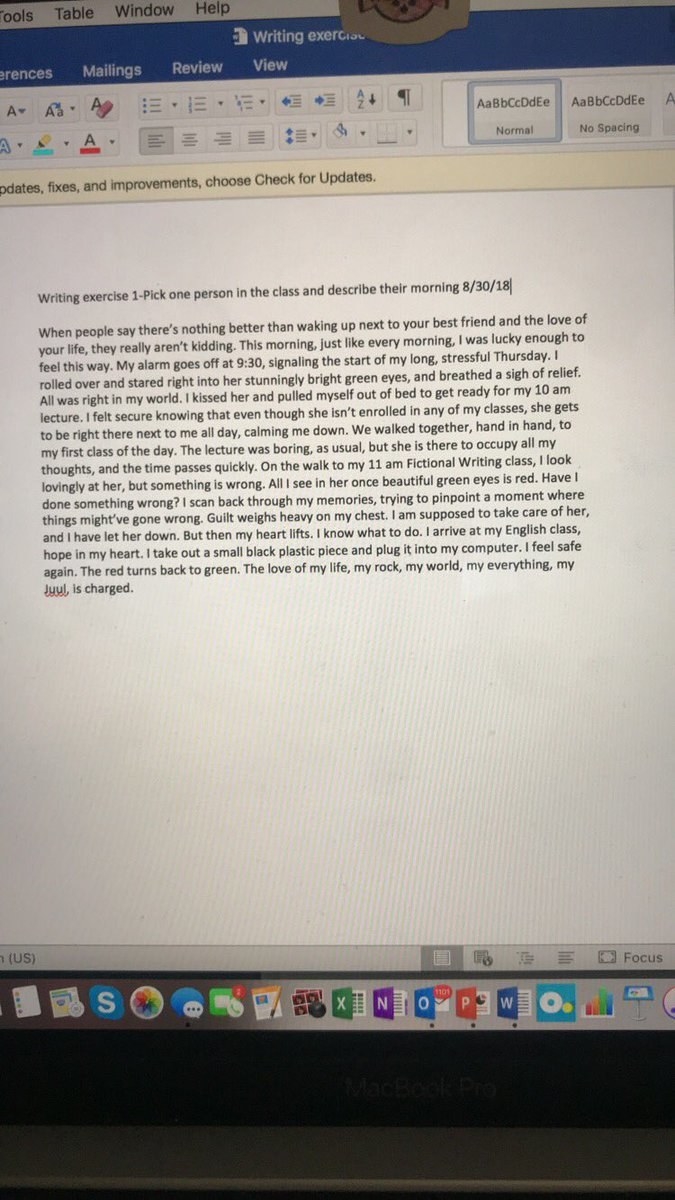 "When people say there's nothing better than waking up next to your best friend and love of your life, they really aren't kidding," Farina wrote from the perspective of her classmate.
Her tweet about the story has gone hugely viral. People are quite impressed with how the assignment turned out.
Although some workshopped it for her and said she really missed an opportunity to name Caleb's love interest "Juulie."
Farina said Caleb has seen her tweet, photos, and the essay about him. He said he is OK with it as long as she "promise[s] that if Ellen DeGeneres asked me to be on her show because of it I would obviously take him with me."
Caleb told BuzzFeed News he thought her essay was "really well written and super creative."
"I think she captured my relationship with my juul as a true love situation, which was accurate when I first got the juul," he said.
"At this point I'd say it's like that first 'love' where you're caught up in how great it is while you ignore all the little things you hate deep down."
As for her school assignment, she'll be submitting all of her warm-up essays at the end of the semester for a grade. "So, I guess I'll have to wait until then to see how the professor likes it," she said.
In all seriousness, Farina said she's seriously considering minoring in creative writing, so all of the positive (even if it's sarcastic) support has really given her a boost of confidence.
"Having so many people compliment one of my first pieces has been amazing," she said.
OK, now you may proceed with typing your "wow did BuzzFeed News really write a whole article about this" comment.