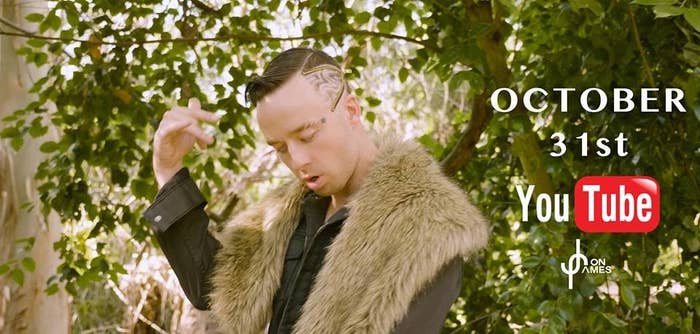 Jon James McMurray, a rapper from Calgary who was known as Jon James, died Saturday while filming a stunt for a music video in which he attempted to walk on a wing of a plane in flight.

The Vernon North Okanagan Royal Canadian Mounted Police responded to a call about a "sudden death of a man" involved in a "parachuting incident" over the weekend, police said in a press release provided to BuzzFeed News.

The victim was pronounced dead at the scene.

Kelly Brett, the media relations officer for the local RCMP, confirmed the victim was McMurray, but she could not provide any further information, as an investigation is still ongoing. Police are currently working with the British Columbia Coroners Service as well as the Transportation Safety Board.

McMurray's management team told BuzzFeed News in a statement that the 33-year-old rapper had been training "intensively" for the stunt for months.

"However, as Jon got further out onto the wing of the plane, it caused the small Cessna to go into a downward spiral that the pilot couldn't correct," their statement said. "Jon held onto the wing until it was too late, and by the time he let go, he didn't have time to pull his chute. He impacted and died instantly."
His team said McMurray "pushed music in a new direction that was unchartered territory." The rapper was known for performing high-risk stunts as part of his music video releases.
Rory Bushfield, a person his management team identified as a close childhood friend, has been sharing Instagram posts over the last few days in tribute to McMurray.

"He was living his ultimate dream, free and full," Bushfield said.

Ryan Desrochers, a member of the management team, told BuzzFeed News that "this is a really difficult goodbye" for the team.

He and the rest of the team remembered McMurray as "an incredibly passionate person" who was "always smiling."

"Jon would want to be remembered as a beacon of light to follow your dreams, and would want everyone to continue to be inspired through his music and life message," their statement read.

In memory of the musician, his team released one of his newest tracks, "Patron," to YouTube on Monday.
They said they will look to "complete his projects" and release all of the music McMurray recorded before his death.