Michael Rotondo, the 30-year-old man from upstate New York who is battling his parents' legal orders to evict him from their house, appeared on CNN Wednesday, where host Brooke Baldwin attempted to interview him about the case.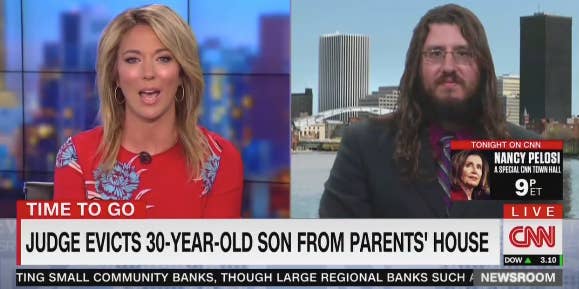 Baldwin's exchange with Rotondo live on air was supremely cringeworthy from the jump — starting with the two clumsily saying hello to each other. The CNN host then jumped right in: "You're 30," she said to Rotondo. "Do you not want to find your own place?"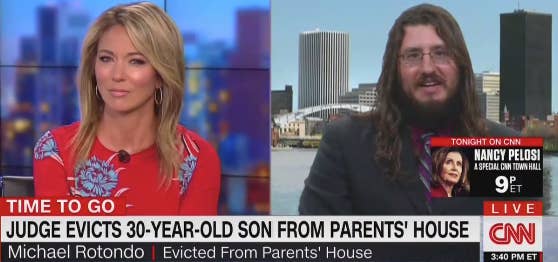 When Baldwin asked why he and his parents couldn't resolve the matter without going to court, Rotondo stumbled, but ultimately characterized his parents' request he leave as "attacks" on him.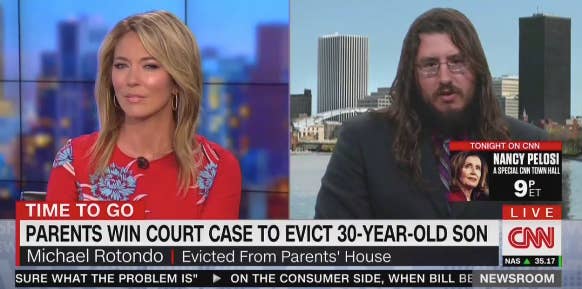 "Michael, I'm listening to you, I really am," Baldwin interjected, before asking, point-blank, "Why don't you just move out of your parents' house, like, tomorrow?"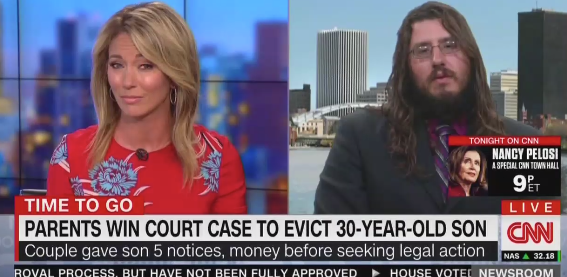 In the middle of her next question, he took a sip of his water. "Please take a sip of your water," she commented. He shot back a look.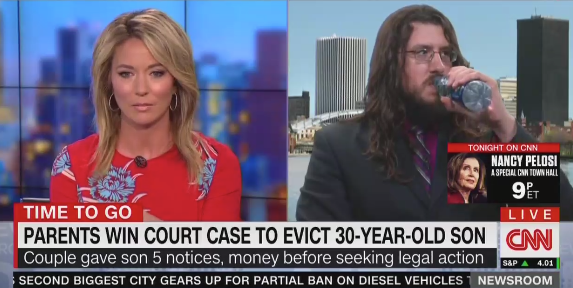 Baldwin then attempted to reason with Rotondo. "Legal expenses aside ... you only have one mom and dad. Don't you want to reconcile with them?" He responded curtly, "No. No, I don't."

Lastly, Baldwin asked him to speak to the public's criticism of him being "entitled" and a "millennial." Rotondo said he does not see himself as a millennial because he's "a very conservative person."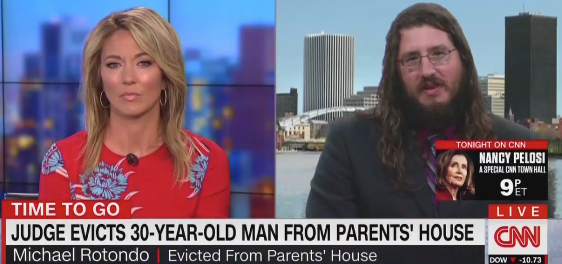 She then tried to wrap the interview up and thanked him for coming on her show. "I am a millennial," he concluded. "Yes, Michael...thanks," she replied. And...that....was....that.
"So that was one of the more surreal interviews we've taken part of here in the last little while," Baldwin concluded on air.