Mark and Christina Rotondo filed a petition earlier this month against their 30-year-old son to evict him from their upstate New York house after he repeatedly refused to leave. On Tuesday, the parents attempted to settle the matter in court.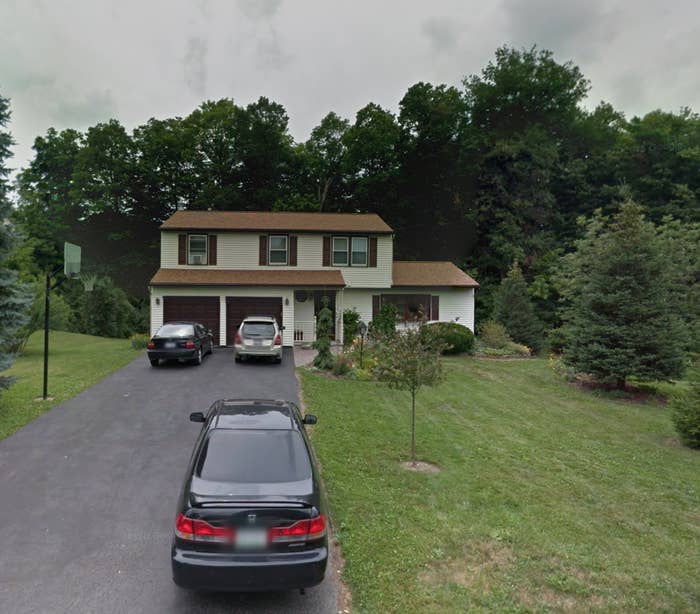 Mark and Christina included in the petition the many letters they sent to their son. "We have decided that you must leave this house immediately," the first of them, dated February, stated.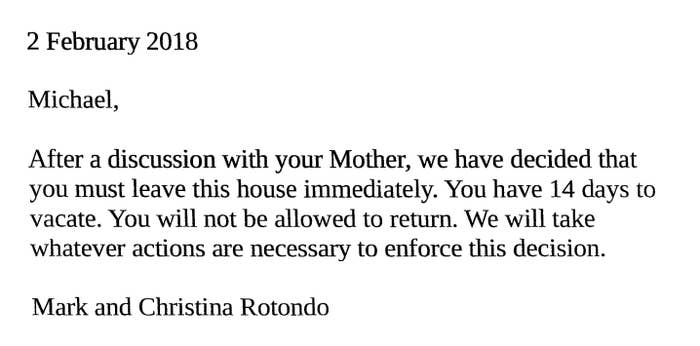 "A legal enforcement procedure will be instituted immediately if you do not leave by 15 March 2018," another follow-up letter said.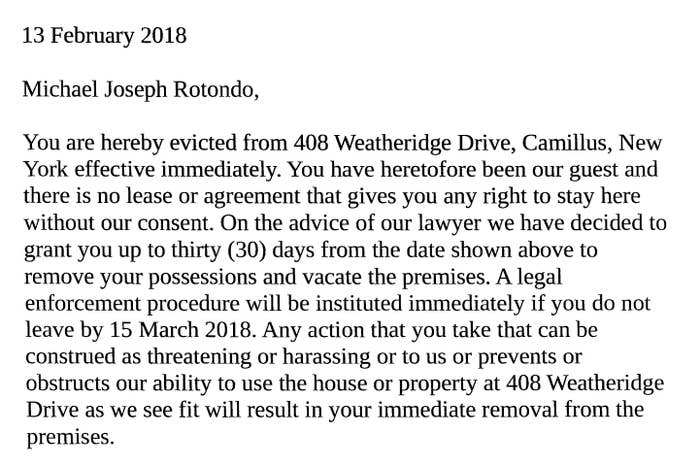 The parents even offered their son $1,100 to help him secure his own apartment — as well as general advice for getting a job and making some money.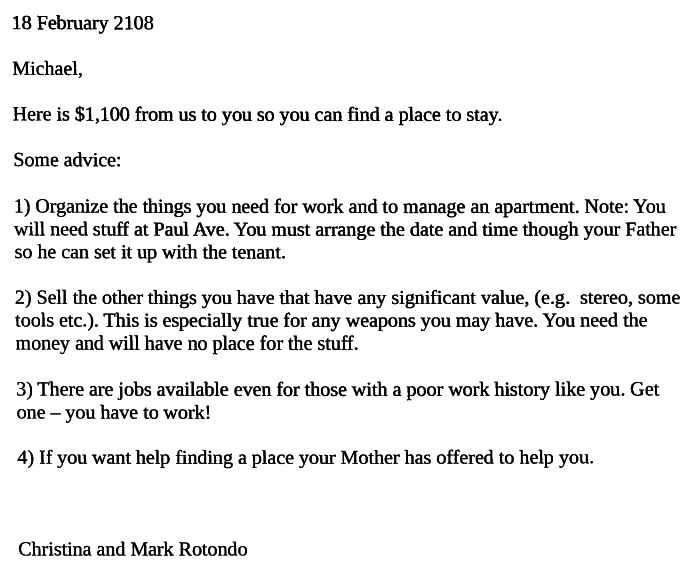 Then, in March, when the previous letters were largely ignored, they reinstated another deadline.

Their final plea with their son included further financial help and other assistance to get him on his feet.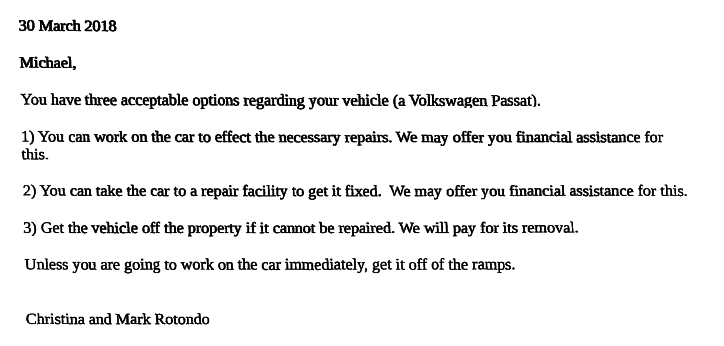 In mid-May, Michael's parents filed a legal order for his eviction, and Tuesday, the parents met Michael in court. According to syracuse.com, which first reported on the case, the judge "tried everything he could" to convince the 30-year-old to move out of his parents' house.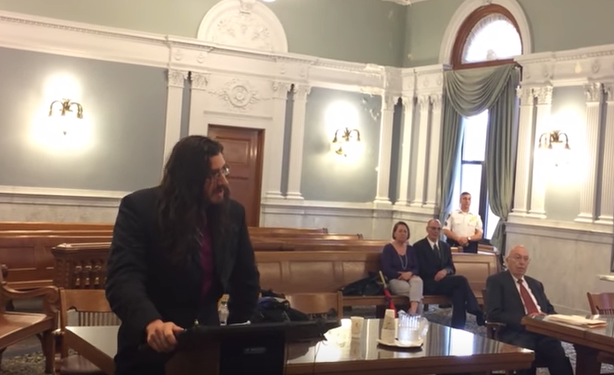 BuzzFeed News has attempted to reach Michael and his parents' lawyer.
The court appearance was an exhausting half hour of back-and-forth between the judge and Michael, a syracuse.com reporter, who was in the courtroom, noted. Here are some of their best/worst highlights:
"[State Supreme Court Justice Donald Greenwood] called the son's demand for six more months 'outrageous.'
[Michael] called the judge's eviction order 'outrageous.'"
...
"As [Michael]'s parents sat quietly in the court gallery, [Michael] appeared to crave the spotlight. At one point, the judge called [Michael] up to the bench. [Michael] noted that microphones placed by the media were on the lawyer's podium. He tried to take the podium up with him."
...
"When asked if he lived in the basement, [Michael] replied in a bedroom."
...
"When asked if he considered spending as much time looking for a new place to live as fighting the eviction, [Michael] replied that he wasn't ready to leave home."
"After court, [Michael] said he had a business to support himself. But when asked about his business, [Michael] replied: 'My business is my business.'"
According to syracuse.com, Judge Greenwood ordered Michael to vacate his parents' house immediately, and for adult protective services to investigate.