Alina Ramirez is a senior in high school in Oxnard, California, who's taking an Intro to Psychology class.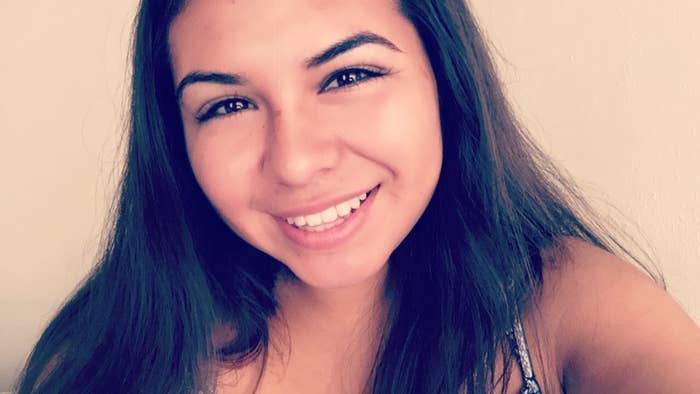 During one of their first chapter lessons on "stress," her teacher, Brett Phillips, gave the class a list of "ways to cope with stress." Ramirez highlighted some of her favorite items on the list.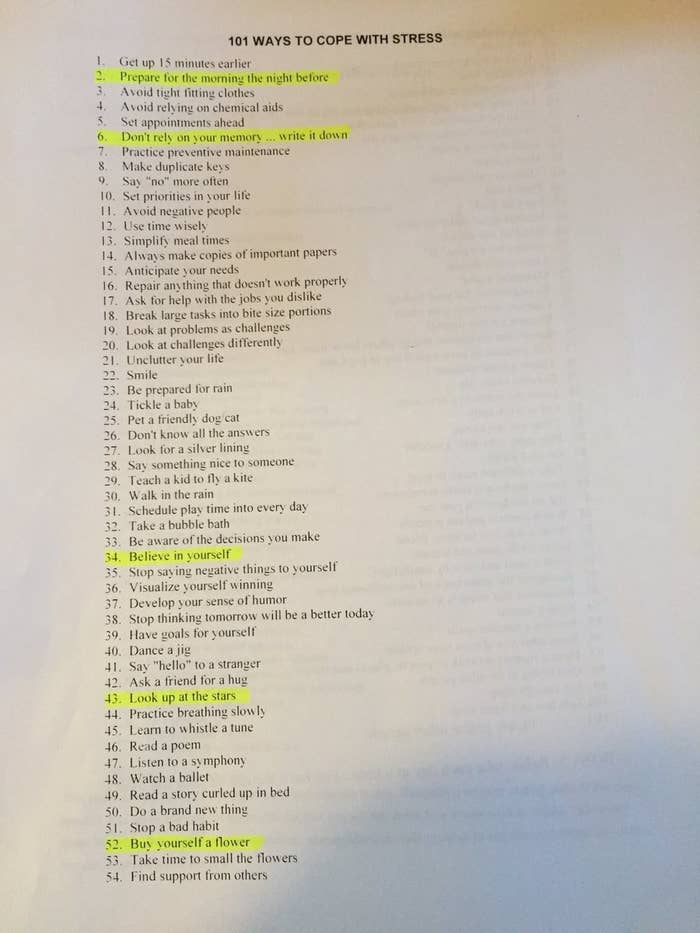 Ramirez told BuzzFeed News Phillips is well-attuned to the stressful situations — both personal and academic — students face every day.
Ramirez was so inspired by the list that she shared it on Twitter. It has since been retweeted over 20,000 times by complete strangers.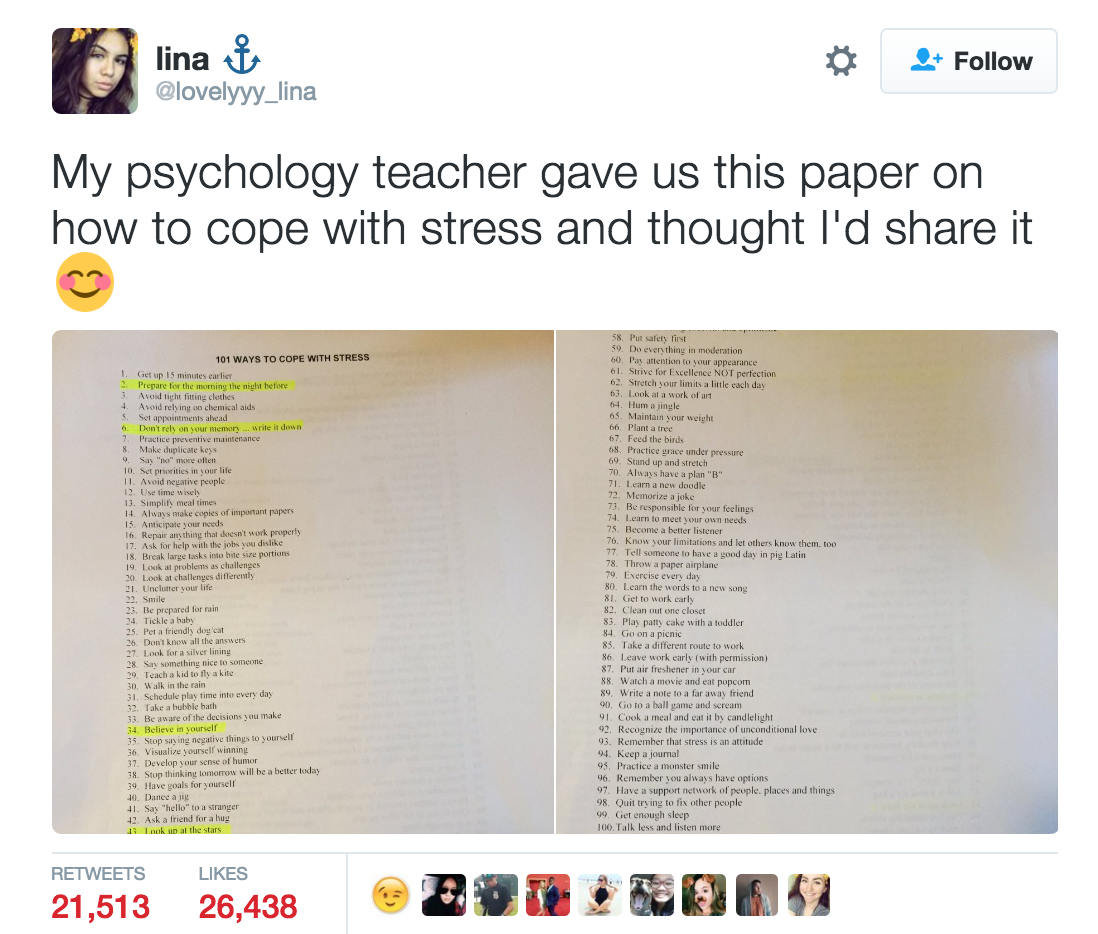 Her mentions are filled with people thanking her for putting it online and making it accessible to everyone else.
Phillips told BuzzFeed News he designed his curriculum for his psychology class so that the "Stress and Health" unit would come first in the school year, as seniors are dealing with college applications and other stress factors during this time.
Ramirez told BuzzFeed News she keeps the list in the front of her binder at all times and refers to it whenever she's feeling overwhelmed at school.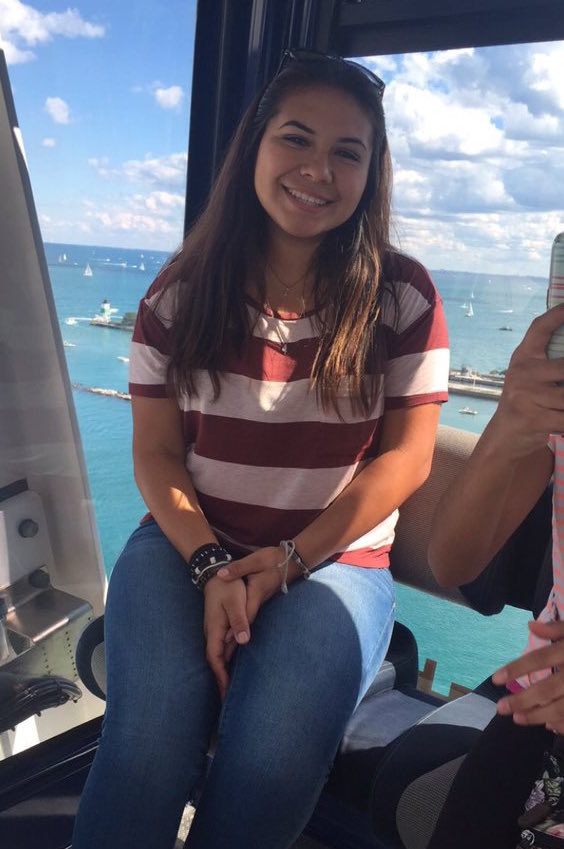 "Honestly his list has helped me a lot," she said.
Phillips implements the things he's suggested on the list in his own life. "I do a lot of the things on the list to enjoy life more myself," he said, adding, "Life's short — too much stress will make it even shorter!"