Jessica Kelly was living on the streets of Las Vegas with her girlfriend when the pandemic began. While cities around the country entered lockdowns and issued mandatory stay-at-home orders, Kelly did the best she could without having a roof over her head. When the Centers for Disease Control and Prevention encouraged people to wash their hands frequently, she relied on social services to access bathrooms. But COVID-19 was just one concern. Her period was an altogether different story.

Sometimes Kelly, who is 36 years old, and her girlfriend resorted to using T-shirts, socks, or baby wipes to clean themselves up in public bathrooms. They rarely found water and soap there for a wash and didn't have access to regular showers. But no matter what, she said she always made sure they were clean during their periods.
"I've never been homeless to actually have to sleep outside and wake up outside," Kelly said. "That just was foreign to me. I wasn't sure what was next. I wasn't sure if I was ever going to get off the streets."
For people with health insurance, the federal government stepped in. Sanitary products like tampons, pads, liners, period underwear, and cups made it into the Coronavirus Aid, Relief and Economic Security Act (CARES Act) at the beginning of the pandemic. These products are considered qualified medical expenses, meaning Americans with health insurance can use the untaxed funds from a health savings account (HSA), flexible spending account (FSA), or health reimbursement arrangement (HRA) to purchase them. However, programs like SNAP (Supplemental Nutrition Assistance Program) and WIC (Special Supplemental Nutrition Program for Women, Infants and Children) do not cover period items, classifying them as "luxury products."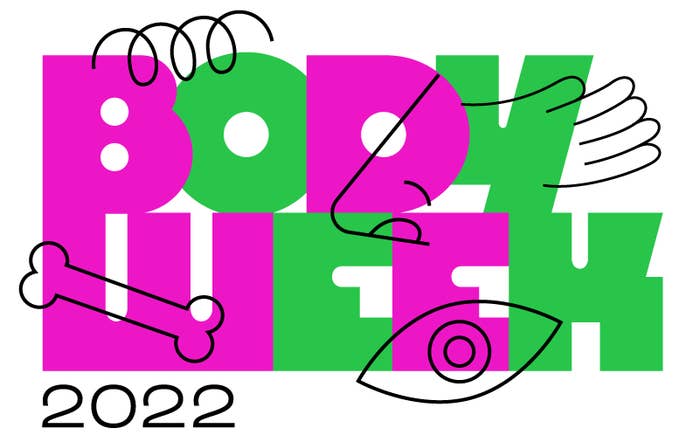 But that support didn't extend to people like Kelly, who didn't have a fixed home address. Kelly's is one of the many period poverty stories in the United States. The phenomenon is defined as the lack of access to menstrual products, education on the subject, and/or cleaning facilities. It affects half a billion people globally and almost 17 million people in the United States. It is often exacerbated by the so-called pink tax, a pattern of retail markups attached to toiletries marketed at women. While the American Medical Association supports state legislation that aims to counteract this phenomenon by enforcing sales tax exemptions for menstrual hygiene products and both Republicans and Democrats have introduced bills in 17 states to do just that, only six states — Alaska, Delaware, Montana, New Hampshire, Michigan, and Oregon — do not have a state sales tax on menstrual products. Twenty-seven states tax these products as luxury items. In Arizona, for example, menstrual products are considered non-essential goods and people who menstruate are taxed 7.6% to 11.2% on them. Indiana, on the other hand, imposes a sales tax rate of 7% on these products, which amounts to $140 over a lifetime.
The consequences for people like Kelly can often be dangerous. Humanitarian organization Plan International conducted a global survey about how people were managing their periods during the pandemic, and its head of policy, Rosamund Ebdon, said, "When sanitary products are hard to obtain, it means people might resort to using unhygienic alternatives that can increase their risk of reproductive and urinary tract infections. These issues existed before the pandemic, but we know that this virus is making the situation worse." People who could only spend limited time at shelters sometimes ended up using makeshift products like toilet paper.
Kelly eventually made her way to Los Angeles. She did not have a bed to sleep in, so her parole officer suggested she go to Los Angeles Mission, an organization that works with unhoused people.
"We have to be extra concerned for those who are furthest on the margins."
The affordable housing crisis in America has hit Los Angeles especially hard. The Los Angeles Homeless Services Authority estimated that homelessness rose about 13% in 2020, with the number of people affected exceeding 66,000 people in Los Angeles County. In the city, the number rose to 41,000, an increase of about 16%. (The count was postponed in 2021 owing to the pandemic; the 2022 count is currently underway.)
Even before the onset of the pandemic, the city's number of unhoused had begun to swell. From 2018 to 2019, the number of people living on the streets of Los Angeles rose by 16% to more than 36,000 people, 30% of whom were women.
Jennifer Weiss-Wolf is the cofounder of Period Equity, which advocates for equitable menstrual policies in the US. "The idea of lockdown implied that people had safe homes to be in in the first place," she said. "For those who didn't have homes at all, for those who didn't have safe homes, for those who aren't safe out in the streets or even in certain public agencies … the pandemic would inevitably make life harder for somebody who is experiencing homelessness." She added, "When people's lives are in jeopardy and we're facing crises as substantial as a COVID pandemic, we have to be extra concerned for those who are furthest on the margins, and that inevitably includes menstruation." Examples of policies that affect people with periods include eliminating the sales tax on menstrual products and legislation mandating menstrual products in schools.
"There needs to be a more sophisticated push to ensure that these agendas are actually supported in a real and meaningful way," Weiss-Wolf said.
The number of homeless people nationwide was rising before the pandemic, but it's been hard to get an accurate count since then. The Department of Housing and Urban Development let local communities decide whether to conduct counts of unsheltered homeless people, or those who live on the streets, in parks and in cars; only half participated (that number was up by 12% before COVID). Meanwhile, the counts of people living in shelters were impacted by social distancing requirements, which reduced the number of available beds. According to the latest report from HUD, in January of 2021, more than 326,000 people were experiencing sheltered homelessness, including emergency shelters or transitional housing programs — a decrease of 8%. A study conducted by U by Kotex showed that two in five people struggled to buy period products in 2021. It also showed that Black (23%) and Latinx (24%) communities were disproportionately impacted by period poverty during the pandemic.
"It impacted women of color because of their lack of access to any types of services," said Lynette Medley, CEO of No More Secrets MBS Inc., an organization advocating for sexuality awareness and consultation. She said that women of color who worked in businesses that were heavily affected by closures during the pandemic, including restaurants, hospitals, and daycare centers, quickly lost their incomes.
Medley observed that some of these people were already dealing with housing and food insecurity, let alone the question of being able to afford menstrual products. "There was also an incident where a young person was almost shot…because she was using a hose from somebody's house because she was actively bleeding and could not clean herself effectively," she said. She started an initiative called the SPOT Period to give people access to menstrual products, education about menstrual hygiene, and waste management services and running water.
Not long ago, Angelina Gallegos would fill up her cart with tampons or pads at a 99 Cents Only store and walk out. Once, it got her arrested. At times, she would go to a restaurant, where staff would shoo her away for using their bathrooms. Sometimes, she would stand very still on the streets or sit up straight to avoid leakage.
"Society sees you in a different way and how they treat you [is different] just because you're homeless," Gallegos, who is 37, said. "Because they see you with a bag, they automatically sum you up and size you up to be this person who is just going to be taking up their space."
During the pandemic, it became difficult for Gallegos to access an already bloated shelter system that had to limit its intake in order to follow COVID-19 protocols. Giselle Del Valle, a case manager at LA Mission, said that when homeless shelters started closing down at the beginning of the pandemic, no one was allowed to walk in through their doors for weeks. She observed that women seeking shelter felt worried about where they would live, thinking it was their last chance to find somewhere to stay. Basic cleaning facilities were also hard to find; according to Del Valle, some people used public restrooms in stores but often couldn't shower for days.
Many people with periods have to rely on the generosity of strangers
Without the aid of government and social services, many people with periods have to rely on the generosity of strangers. Dana Marlowe is the founder of I Support The Girls, a group that helps buy menstrual products for people in need. She said the pandemic caused a scarcity of menstrual products as people were hoarding them in the beginning. Donors reached out to her, offering money to buy the products or vehicles to deliver them. But the shelves were empty. Moreover, the group's volunteer base dwindled significantly. Today, the volunteer base, all of whom are required to be vaccinated and adhere to a strict masking policy, has increased, and people have been able to return to helping with day-to-day clerical tasks and inventory. The organization now receives 800 to 1,000 boxes of donated goods a month from supporters. She said they are receiving more products this month due to a rise in donations following the invasion of Ukraine.
But donating menstruation products is not a long-term way to structurally address poverty, some advocates said. Danielle Kaiser believes period poverty is "a fancy term" for trying to get people to understand the importance of menstrual health and having one's period with dignity. "I firmly believe that period poverty reinforces the fact that women are responsible for their poverty, which is not the case, right?" she said. "It's your fault that you can't afford products because you're so poor. No, the problem is that tampons are $7 or $8 a box."
In February, as America was continuing to ride the Omicron variant wave, Kelly completed her career development program at Los Angeles Mission. Kelly remembered the mean looks she would get whenever she tried to use public bathrooms while she was living on the streets and managing her period. That makes the new job she got as a janitor after graduation even more meaningful. She's now looking for permanent housing.
"I am very optimistic," Kelly said. "I will not allow my past to determine how far I'm going in life." ●
This story is part of our Body Week series. To read more, click here.