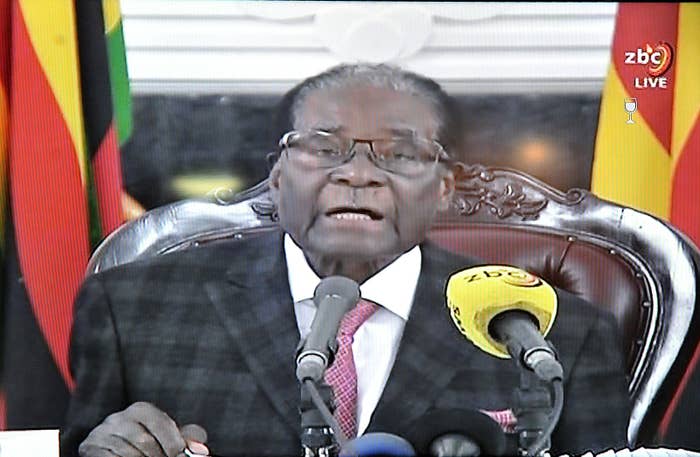 Zimbabwean President Robert Mugabe has not met the ultimatum set by his own party to step down for his position, meaning members of parliament are now set to begin impeachment proceedings. He had been given a deadline of noon local time (5 a.m. ET) on Monday.
Despite a push to resign from ZANU-PF leaders — and a nationwide march by citizens supporting it — Mugabe did not accept or even directly acknowledge the movement to take him out of office in his highly anticipated speech in Harare on Sunday night.

The party's Central Committee announced ahead of his address on Sunday that Mugabe, who has ruled the country for nearly four decades, must resign on Monday; otherwise, they would formally begin the impeachment process.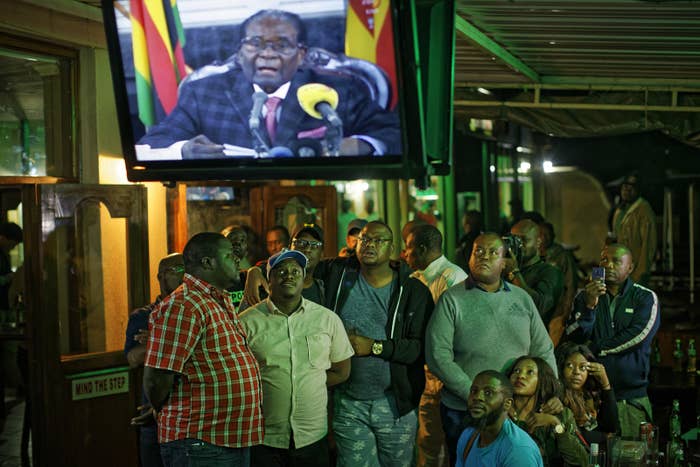 In a sprawling address on state-run TV Sunday evening local time, Mugabe said he acknowledged the issues raised by critics — but did not resign.
"We cannot be guided by bitterness or vengefulness, both of which would not make us any better," the 93-year-old leader said. He also said he would preside over the ruling party's congress, which is in December.

After Mugabe's speech, the ruling party's whip said impeachment proceedings would go along as planned unless "advised otherwise," the AP reported.
ZANU-PF's historic move came at the end of a week of turmoil in the southern African nation following Mugabe's abrupt dismissal of his vice president. On Wednesday, the army took over the country and placed Mugabe under house arrest. And on Saturday, thousands of Zimbabweans took to the streets demanding that Mugabe step down.

In its Sunday announcement that it had voted Mugabe out, ZANU-PF also reinstated Vice President Emmerson Mnangagwa to lead the party in the interim period.

One delegate at the emergency meeting of the party's Central Committee told Reuters that Mugabe "has been expelled. Mnangagwa is our new leader."

The result of the vote was greeted with cheering, and the BBC's correspondent tweeted a video of celebrations.

Mugabe's wife Grace, who has been accused of positioning herself as her husband's successor, has been expelled from ZANU-PF altogether and is being recalled as head of the party's women's league. Other top officials were also expelled.