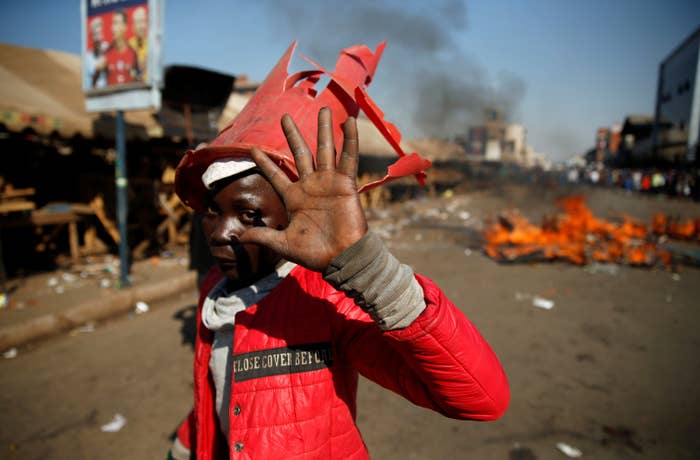 HARARE — Zimbabwe's army and police opened fire on opposition party supporters Wednesday amid delays in announcing the winner of the presidential election.

At least one person is reported to have been killed in downtown Harare when the army stepped in after police had fired water cannons and used tear gas against protesters, while a military helicopter was seen flying over the capital.
The violence unfolded near the headquarters of the Movement for Democratic Change (MDC) opposition party and outside the building where election results were supposed to be announced.

MDC leader Nelson Chamisa has already declared victory in Monday's election despite no official results being released by the Zimbabwe Electoral Commission (ZEC), which, under the country's constitution, has until Saturday to do so.
Prior to violence breaking out between protesters and the army, the ZEC announced that Mnangagwa's ZANU-PF party had won a majority in legislative elections that also took place Monday.
They also said there would be a further delay in declaring the winner of the presidential election — the first major poll to ever take place in Zimbabwe without Mugabe on the ballot.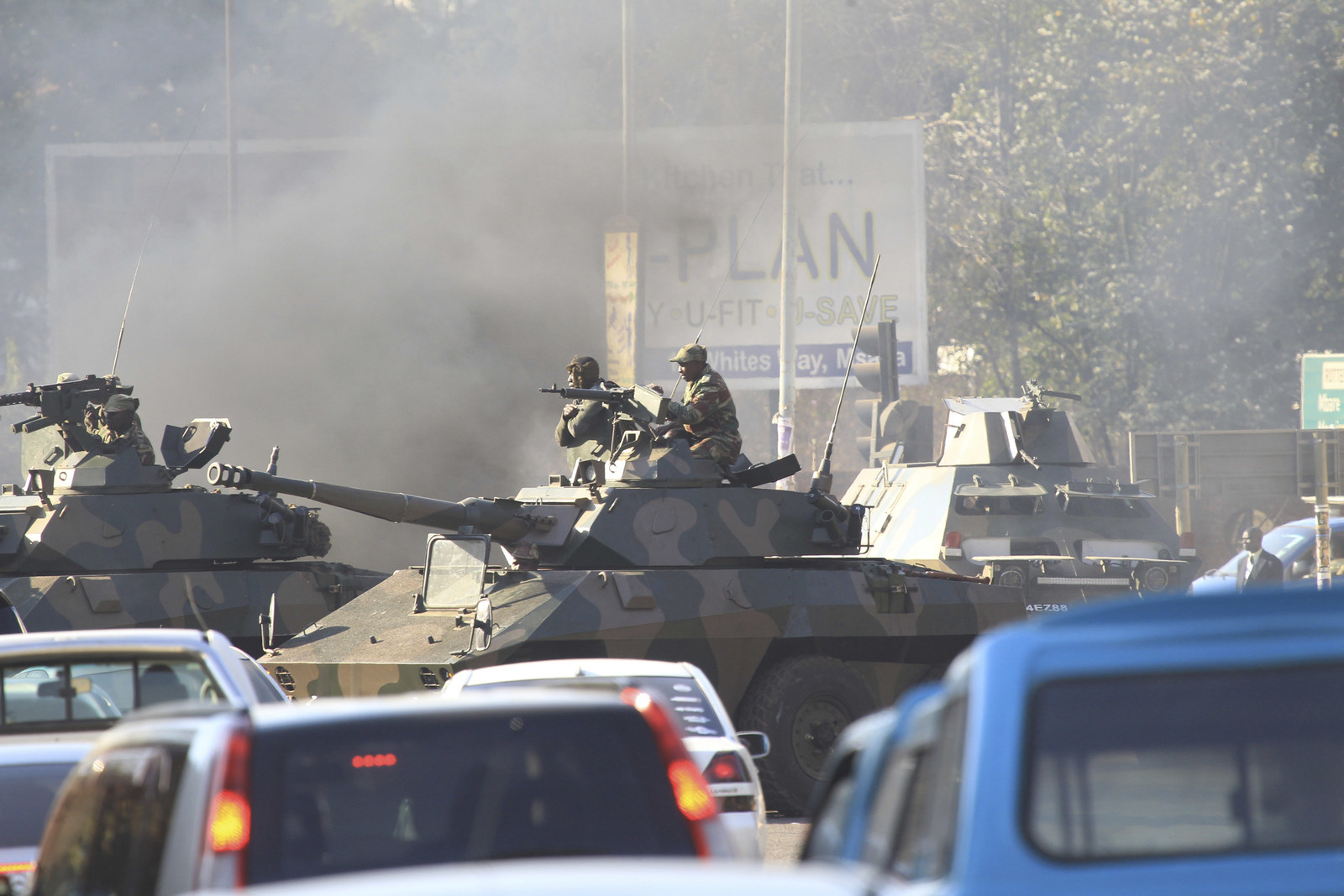 A result is now expected tomorrow.

In the same Rainbow Towers building where ZEC officials were due to announce results, observer missions were delivering their assessments of polling day.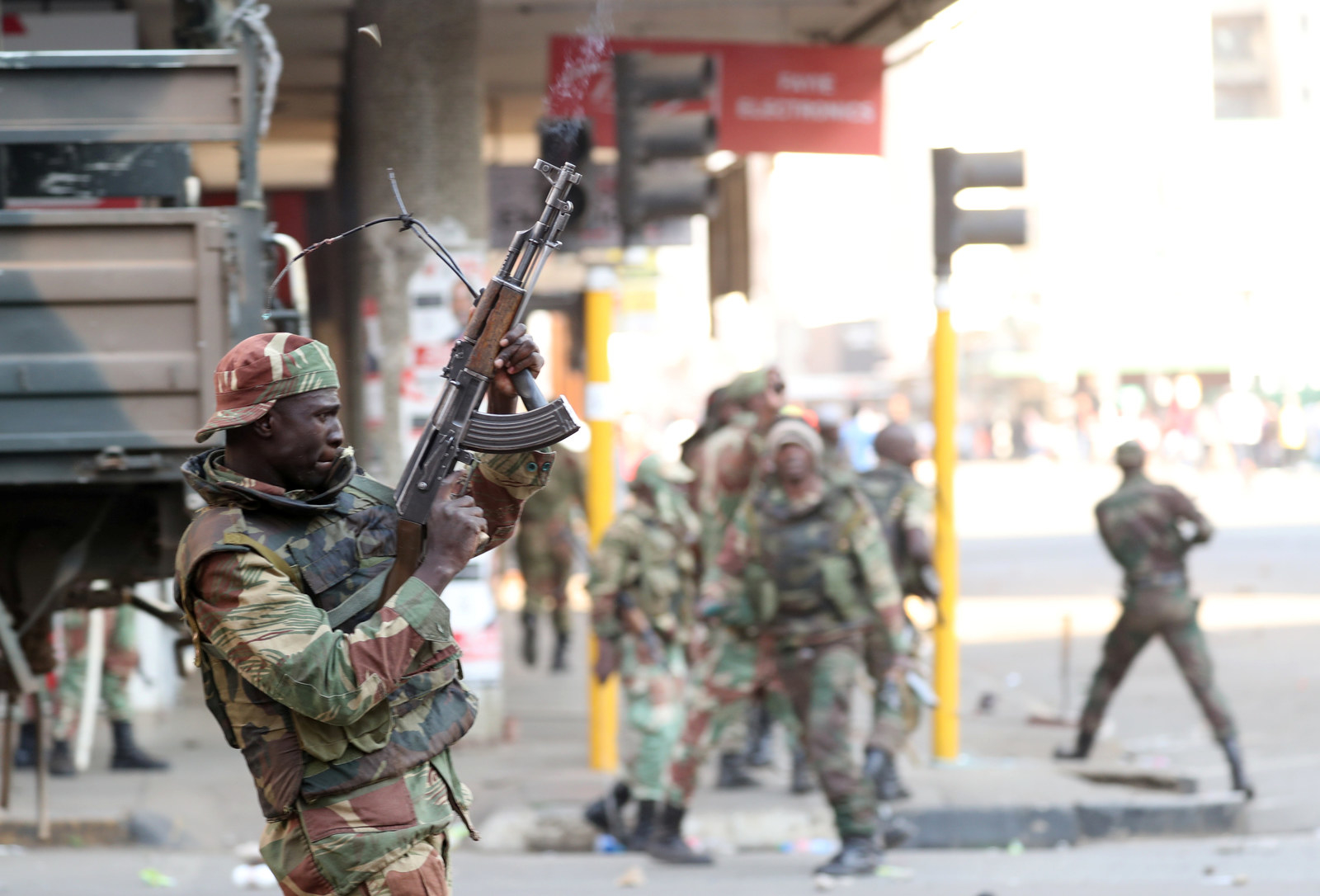 But as the European Union mission in Zimbabwe reported that Election Day had been largely peaceful, violent scenes were taking place right outside.

Initially, the demonstrations were passionate, yet nonviolent. But as the day wore on, the aggression on both sides increased as protesters blocked the entrance to Rainbow Towers and started setting things on fire, sending huge plumes of smoke into the air.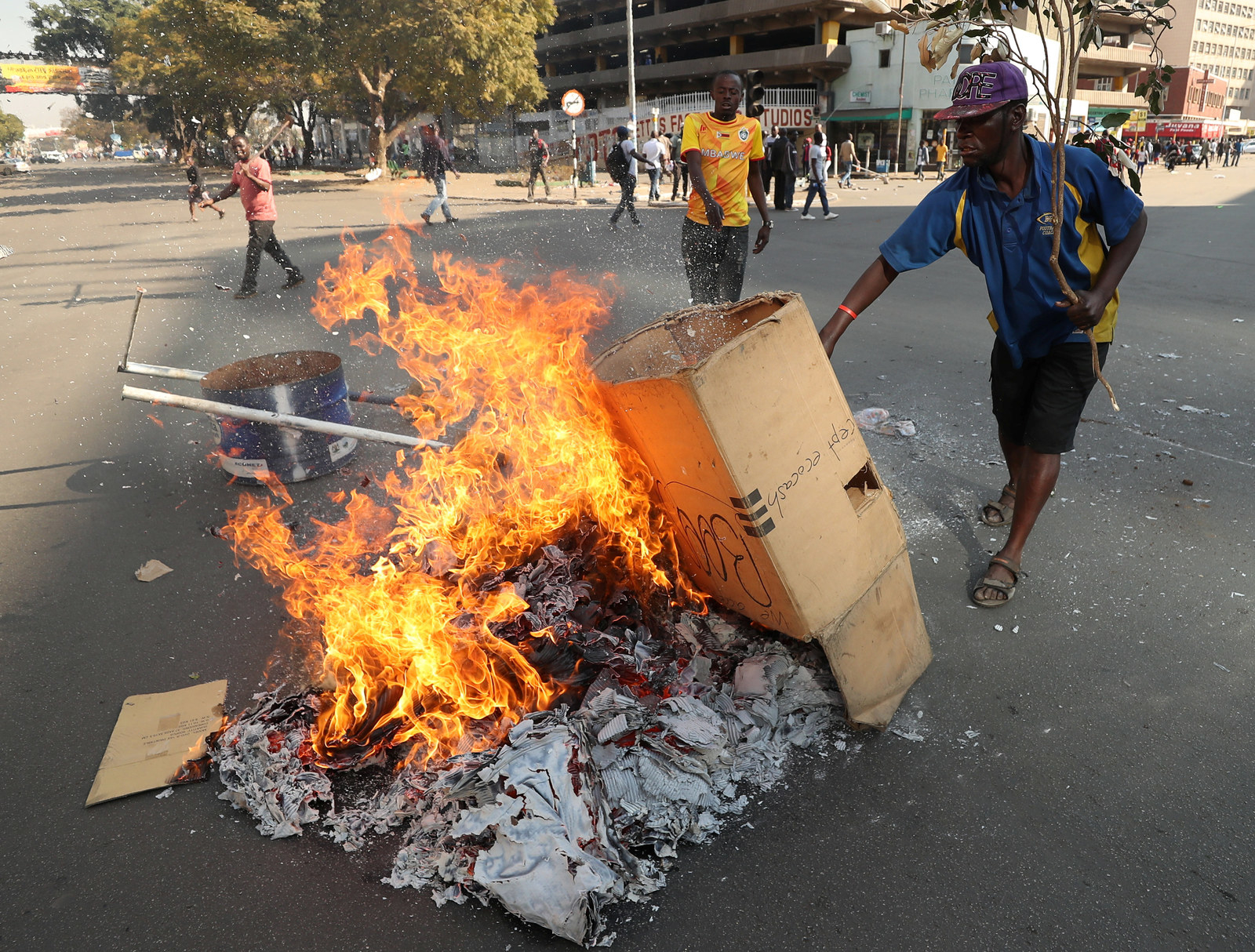 The delay in announcing a winner in the presidential election has been blamed by ZEC on a constitutional requirement for all presidential candidates — 23 in this election — to review and sign off on the final results.

This is the first time the EU has been invited to oversee an election in Zimbabwe since 2002. That trip ended with the chief observer getting kicked out of the country.
Their report noted that the election process had shown major improvements from their last mission, but that it was disturbed by the prevalence of voter intimidation and a lack of trust in the voting process.

"These elections were seen as a critical test of Zimbabwe's reform process," said chief observer Elmar Brok in a statement sent to BuzzFeed News. "In some senses, up to this point, the conduct of the polls has had a number of positive features, but in other senses serious concerns remain. Now we hope for a transparent results process."