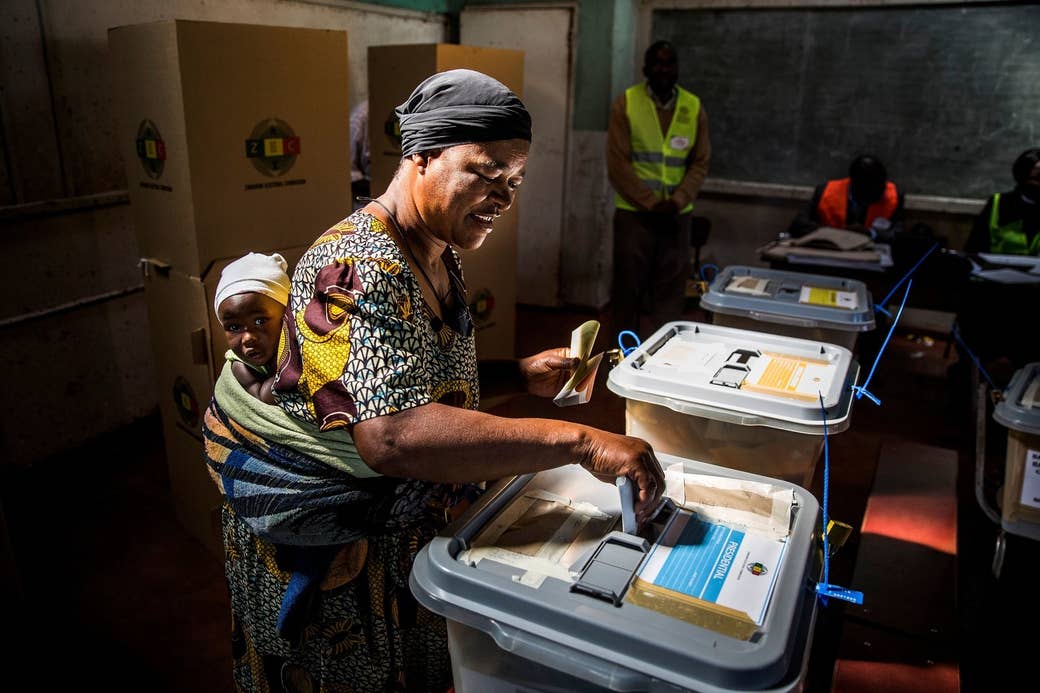 HARARE, Zimbabwe — Norman Hungwe has voted in every election in Zimbabwe since 1995, but this is the first time he's ever felt safe doing it. The 40-year-old told BuzzFeed News that when former president Robert Mugabe was in power, it used to be dangerous to show any support for the opposition party.

"Back in the day, people used to wait outside the polling stations, ask you who you voted for, and then write it down," said Hungwe, who works for the city of Harare picking up trash from the streets. He's been beaten up before for backing the Movement for Democratic Change, once to the point where he lost a front tooth.
So on Monday, before he joined the line at a polling station in the poor, densely packed neighborhood of Mbare, Hungwe circled the perimeter of the place with his friends to make sure those mysterious groups weren't there. This time around, they weren't.
Hungwe is one of 5.6 million voters registered to cast their ballot in an election without Mugabe — who was ousted by his own party last November after ruling the country for 37 years — on the ballot. The presidential candidate list includes 23 names, but the decision is essentially between current president Emmerson Mnangagwa, who led the charge against Mugabe, and Nelson Chamisa, the young MDC leader fighting to upend nearly four decades of dominance by the Zimbabwe African National Unity–Patriotic Front (ZANU–PF) party.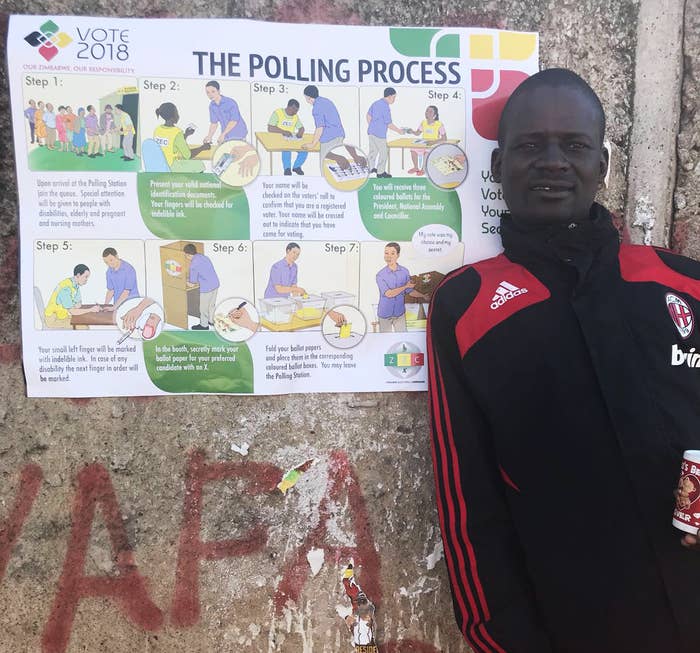 But many voters in neighborhoods across the Zimbabwean capital of Harare told BuzzFeed News that regardless of their political beliefs, they felt more confident than ever that their voices will actually be heard now.

It was a welcome change from the 2008 election, when the results showed Mugabe and his opponent, the late MDC leader Morgan Tsvangirai, so close that the presidency had to be settled with a runoff. Before the final results gave Mugabe yet another term, at least 2,000 people believed to have voted for the opposition party were brutally beaten and tortured. At least 36 people were killed.

Election Day came amid concerns by both observer groups and the MDC that the electoral commission had not implemented the necessary measures to ensure that voters' ballots would be safe from tampering. While observers pointed out the intimidation tactics against voters by Mnangagwa's ZANU–PF, the MDC accused them of hiring people to spread fake news.
But logistically speaking, voting day itself went along relatively smoothly, save for a few isolated incidents, like a woman whose name appeared twice on the voter roll and was told she couldn't vote at all. An early report from the Zimbabwe Election Support Network indicated that 97% of the 750 sampled polling stations opened on time at 7 a.m. and that all of them were equipped with the necessary voting materials, like ballot papers, official stamps, and a list of registered voters.
People told BuzzFeed News that while some lines were long, they completed the process within an hour. (Voters in other countries in the region regularly wait in line for the better part of a day just to mark their ballots.) Polling agents and police officers wove through the crowds answering questions and directing people to the correct lines.
The welcoming atmosphere led to a positive experience for first-time voter Precious Magutshwa. The 25-year-old hairdresser told BuzzFeed News that she still doesn't feel completely free with Mugabe out of office, but she's more empowered now than she's ever been before.
"The first election without Mugabe gives me hope," she said.
Magutshwa, who declined to say who she voted for, said that the energy across the country during election season made it evident that "everyone wants change. We need to build a new Zimbabwe, and it's good to be a part of that."
The hopeful spirit was so contagious that Magutshwa's 7-year-old daughter even caught onto it.
"She's been asking me what it means to vote," said the mother of two.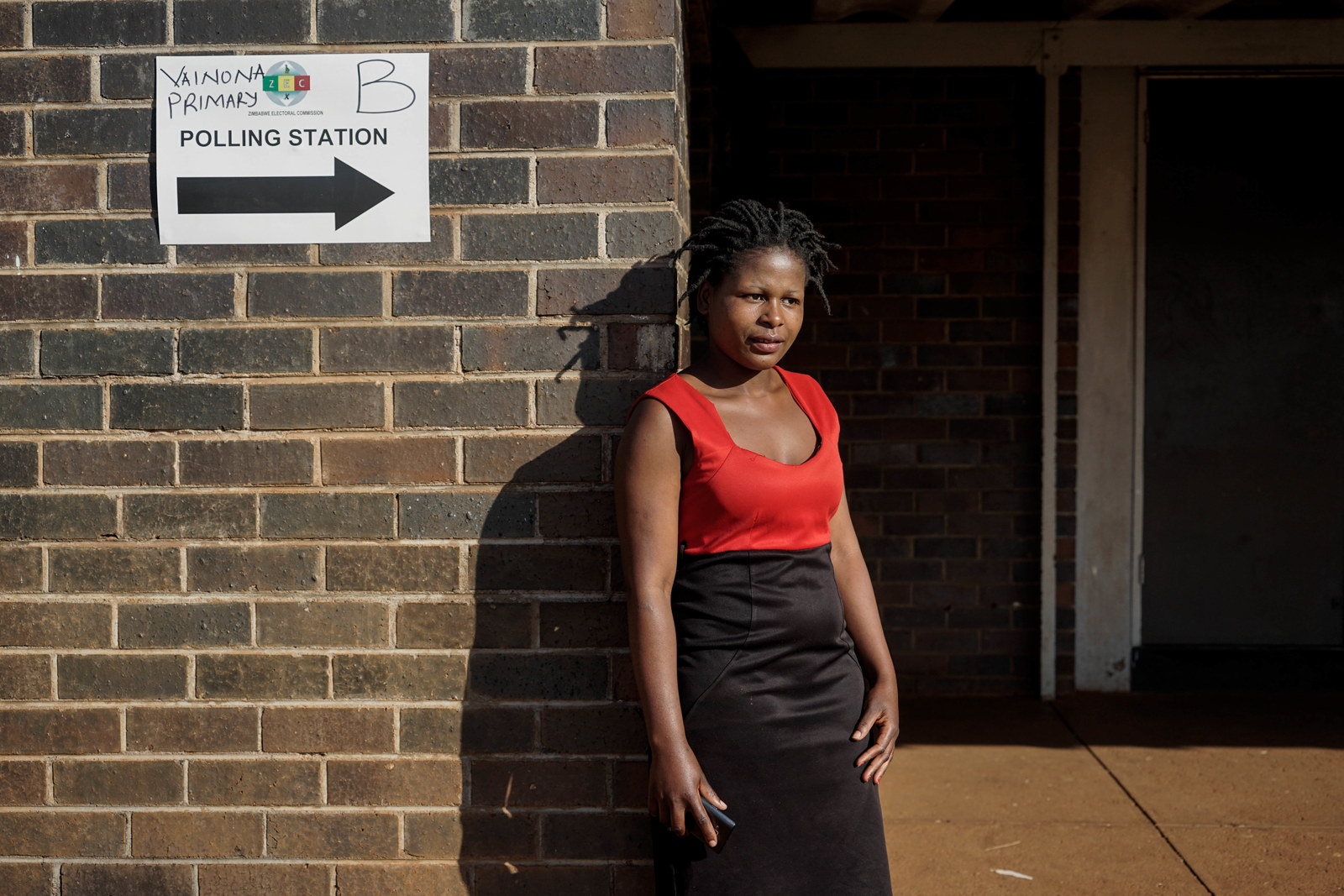 Even those who have always sided with the ZANU–PF are celebrating the idea of a fresh start for the party, and for the country. Wilson Mamhende, a retired mechanical engineer, told BuzzFeed News that he was "born into" the ruling party since both of his parents supported Mugabe, and viewed him as a national hero after the war for independence against the United Kingdom, which Mugabe fought in.
Still, Mamhende, 64, said he felt "relieved" when Mugabe was kicked out of office because he'd outlived his stay.
"In any organization, if you don't change the CEO, the company will become stagnant," he said, adding that he "has confidence in ED," Mnangagwa's nickname.
Even though Mnangagwa, whose other nickname is the Crocodile, served as Mugabe's right-hand man for decades, Mamhende doesn't hold the current president fully responsible for the decisions he made when Mugabe was in power.
"There's something in Mugabe that makes people fear him," he said. "Even his advisers."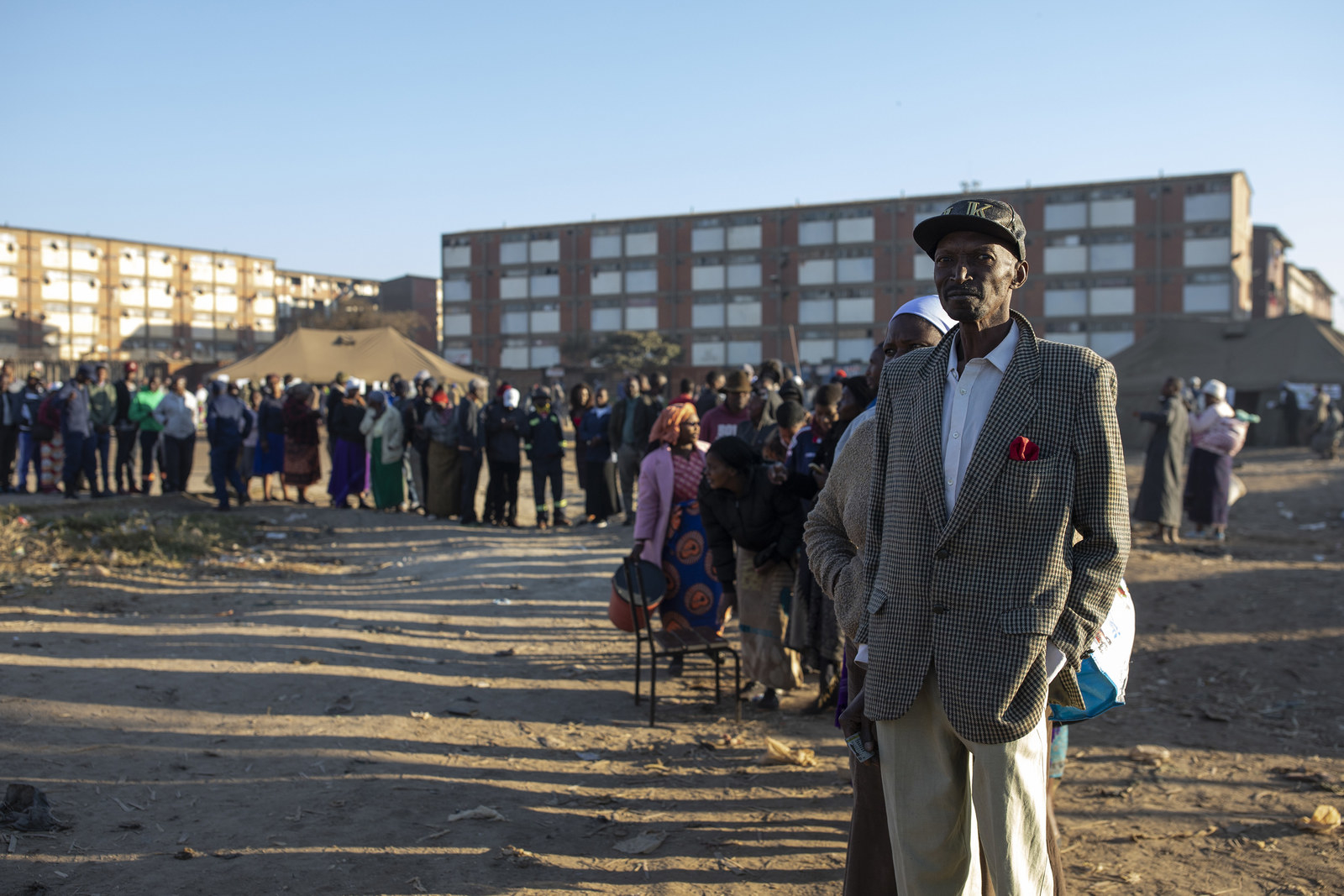 But no matter how questionable the president's proximity to Mugabe appears, Mamhende said he's still a far better choice than Chamisa.
"It will be bad news for the country if he wins," he said.
His view of Chamisa was shared by a 27-year-old entrepreneur who asked that his name not be used because he doesn't want his political views to hurt his business prospects.
"Chamisa is too young, and some of the things he'd said on the campaign trail show that he's not the most levelheaded individual," he said, referring to a sexist joke Chamisa made about giving his 18-year-old sister to Mnangagwa if he earned at least 5% of votes.
But even though he voted for ZANU–PF's Mnangagwa, he largely supports the MDC's platforms, and he voted for a member of parliament from that party. "Their manifesto is brilliant," he said.
The outgoing mayor of Harare and MDC member Ben Manyenyeni visited several polling stations around the capital and applauded the voter turnout, which he said was much higher than last year.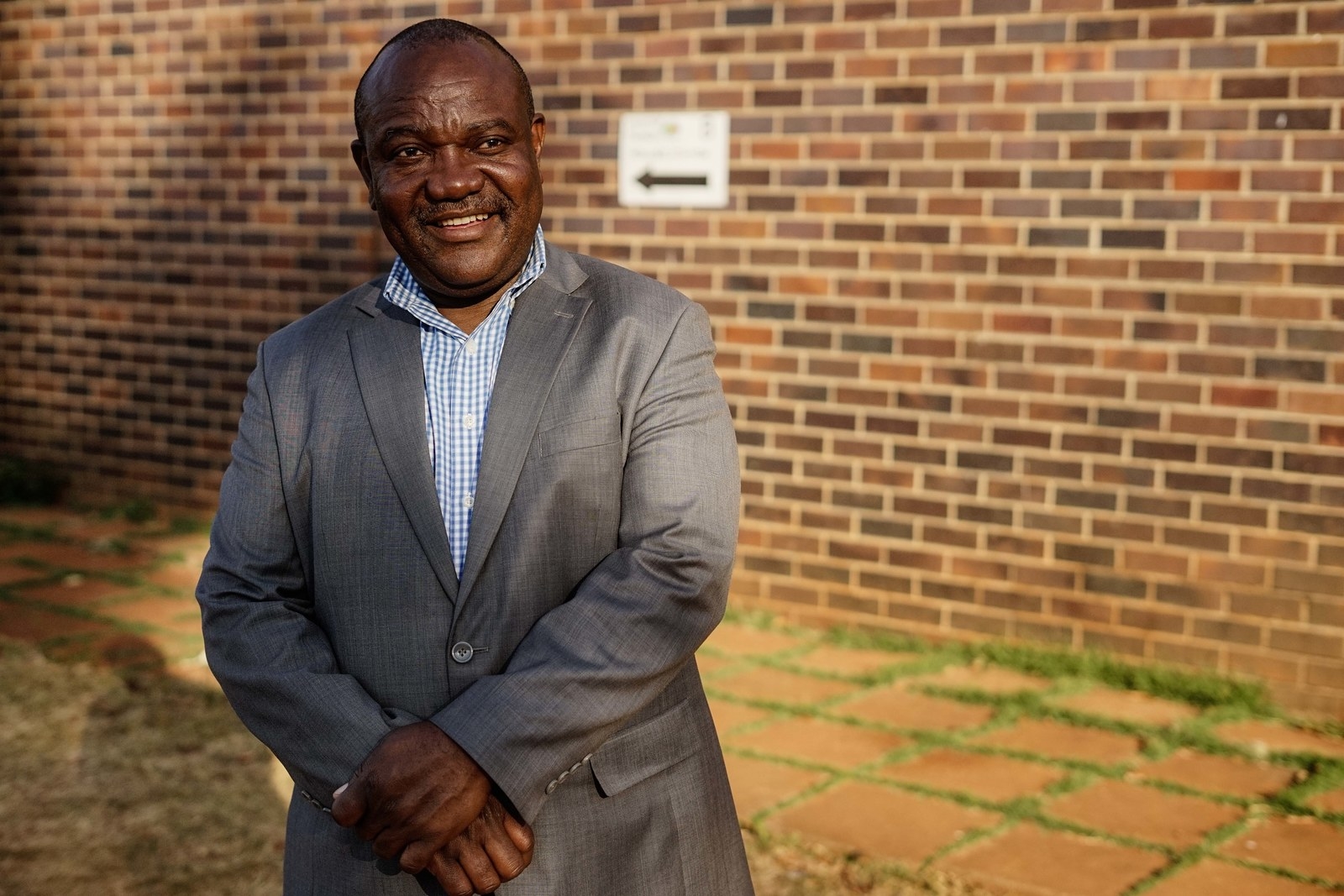 "This is a watershed election that has heightened expectations and excitement," he told BuzzFeed News from the ethnically and economically diverse neighborhood of Mount Pleasant. "The people are going to decide if they want more of the old, or something completely new."
But some people, like Maideyi Kabasa, are already looking far beyond this election and casting her vote toward that.
The unemployed 43-year-old volunteers as a campaign manager for Lovemore Madhuku, one of the less popular presidential candidates. His chances of winning this year are basically nonexistent, but according to the country's constitution, as long as he earns 5% of the vote, he will be able to receive state funding if he decides to run in 2023. That, Kabasa said, is what they're fighting for.
As for her assurance that this year's elections won't be rigged, Kabasa is far from convinced.
"I don't think anything will change." ●
Wadzanai Mhute contributed reporting to this story.