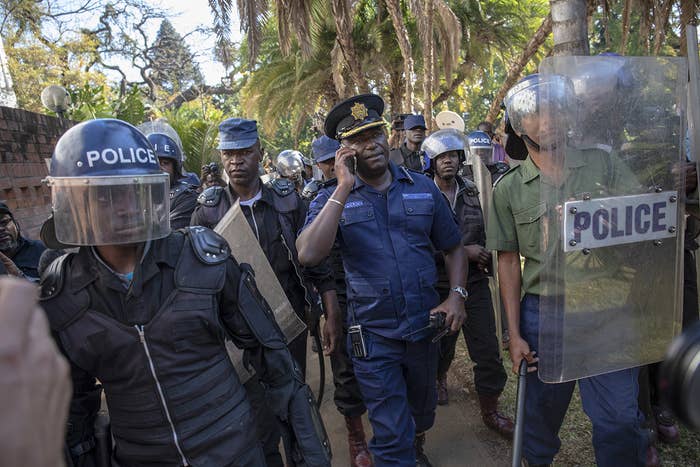 HARARE — A convoy of at least 50 police officers wearing riot gear crashed a press conference held by Zimbabwean opposition leader Nelson Chamisa where he later declared the election results to be fake.

A least one person was shoved into bushes at the hotel in the capital, Harare, where the presser was due to be held.
Reporters were pushed toward the exit by officers who beat their shields with their batons in an attempt to intimidate them.

But, undeterred, journalists then followed the police chief to his car, asking why he'd directed officers to crash the event. The situation continued to escalate until Zimbabwe Minister of Information Simon Khaya Moyo arrived and told the police to stand down.

Denford Halimani, a lawyer for Chamisa's Movement for Democratic Change (MDC) party, told reporters after the commotion subsided that he hoped "sanity will prevail and this government will respect and enforce the people's rights," adding that "police don't act without receiving directives from their superiors."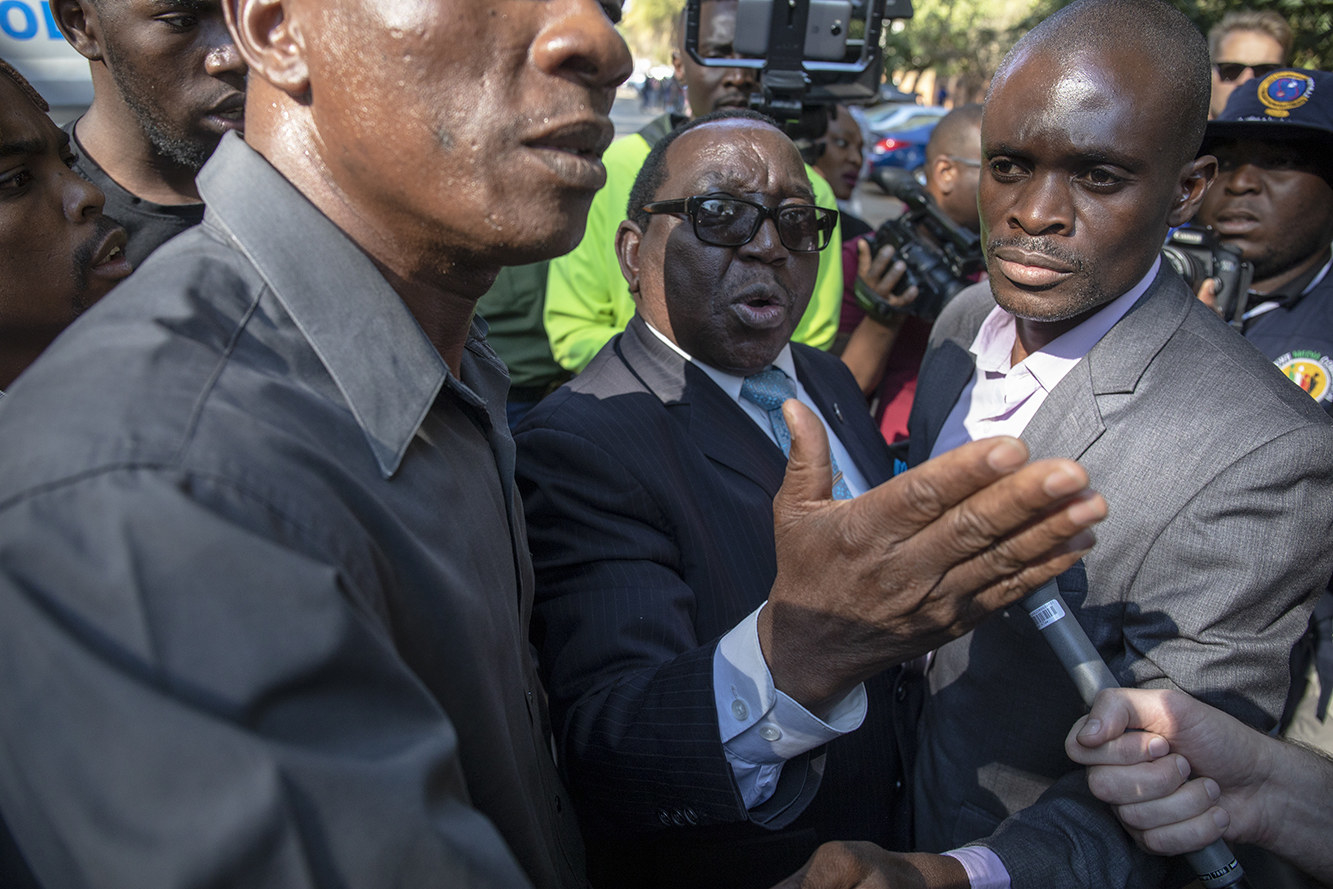 The ordinary-turned-volatile afternoon happened less than one day after Zimbabwe's electoral commission declared that current President Emmerson Mnangagwa had won enough votes to remain head of state in the nation's first election without ex-leader Robert Mugabe on the ballot.
While election day itself was declared largely peaceful, the days following it have been marked by violence. On Wednesday, at least six people were killed when the police and military fired their guns, water cannon, and tear gas at opposition party protesters in downtown Harare. An additional 14 people were injured and 26 were arrested during the course of the afternoon.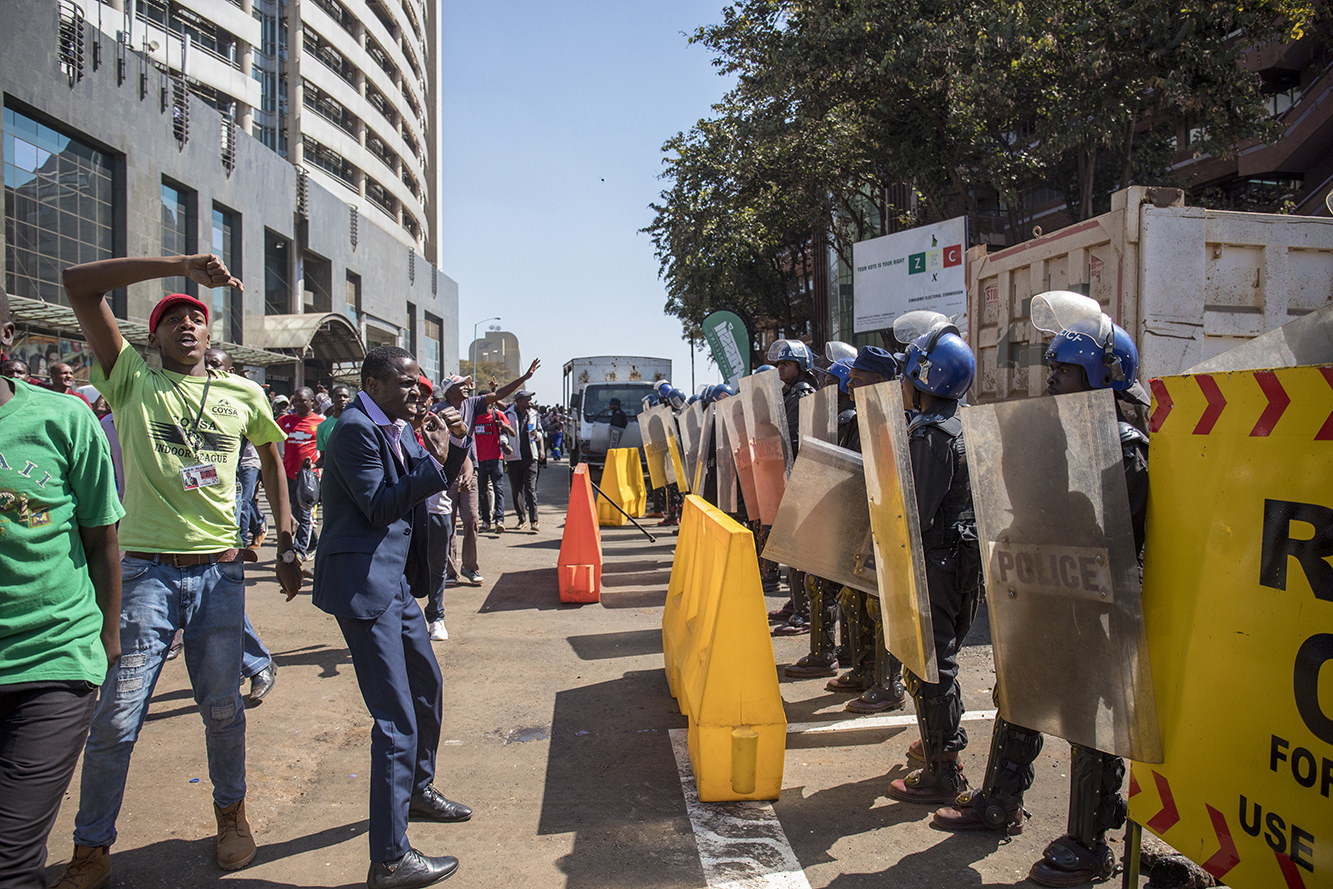 Chamisa finally delivered his statement after police cleared away, and doubled down on his argument that his party rejected the election results, accusing the electoral commission of working with Mnangagwa's ZANU-PF party to manipulate the elections.

"As far as we are concerned, these elections were fraudulent, illegal, illegitimate, and characterized by serious eligibility gaps," he said. Acceptance of the results, he added, depended on the integrity of the election process.
Chamisa has claimed repeatedly that MDC leaders have the correct tally of presidential votes, and that those numbers show he earned 56% of the total vote, not 44% like the electoral commission announced last night. But he skirted requests to show his data, insisting that he will do it when the right time comes.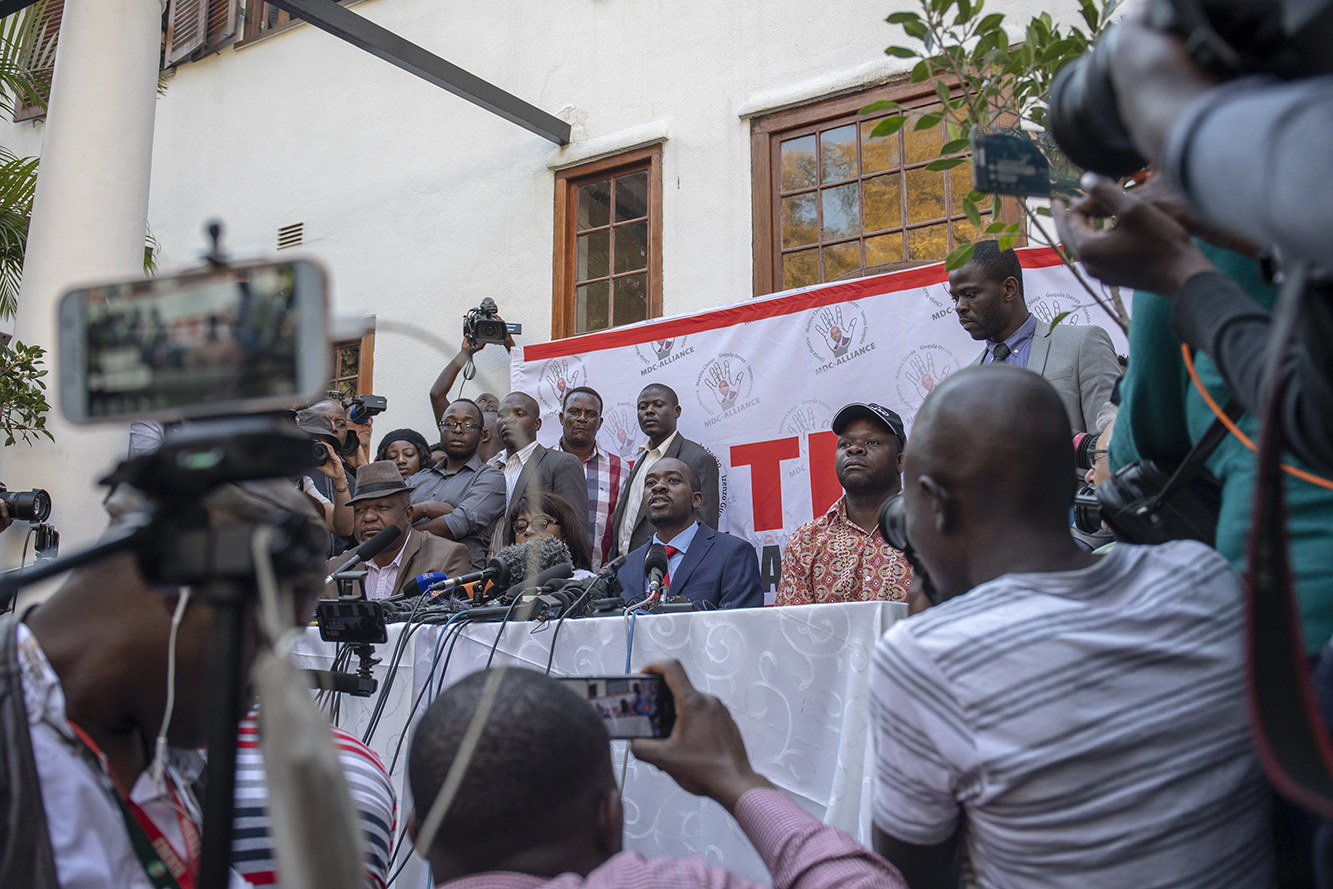 He condemned the violence MDC protesters faced on Wednesday, expressed his condolences for the loss of lives, and offered his supporters a hopeful message.
"To the people of Zimbabwe, wait for your moment," he said. "The celebration is coming. Victory is certain, it just has not been confirmed."
But some of his followers are anxious for him to intervene.
Clarieta Mahanzu lives in the poor, densely populated neighborhood of Mbare in Harare, and told BuzzFeed News Friday morning that ZANU-PF supporters threatened her the night that Mnangagwa was declared president. She sent her three children to stay the night in the town where their father lives, and is too afraid to return to her home and risk getting attacked by the ZANU-PF supporters.
Mahanzu and several others on her block continue to wait for Chamisa and the MDC to protect them.
"Go and tell Chamisa that we have nowhere to sleep," she said.
Additional reporting by Wadzanai Mhute.