Women Challenge Gender Stereotypes With #ILookLikeAnEngineer
After an engineer from California posted a photo of herself with the hashtag, women descended on social media to contribute their photos and badass skills.
On Aug. 1, Isis Anchalee published a short essay in Medium in which she shared her experiences as a female engineer.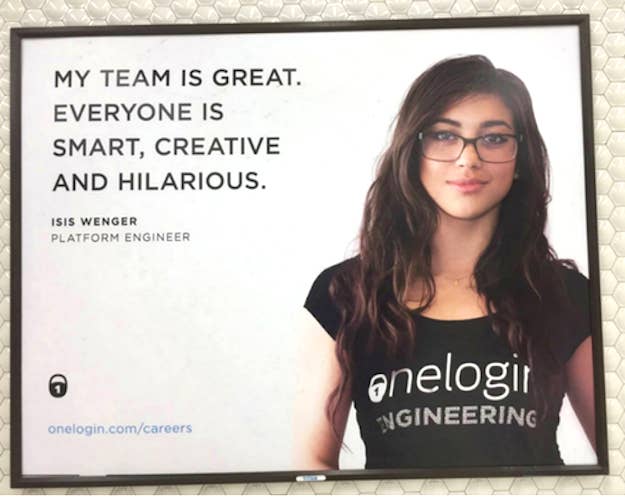 Anchalee, who works in the San Francisco Bay Area, spoke of the mistreatment she has received both in the workplace — a colleague once threw dollar bills at her during work hours — and as a result of an engineering recruitment ad that features her photo, shown above.
The 22-year-old writes:
There is a significant lack of empathy and insight towards recognizing that their "playful/harmless" behavior is responsible for making others inappropriately uncomfortable. This industry's culture fosters an unconscious lack of sensitivity towards those who do not fit a certain mold. I'm sure that every other women and non-male identifying person in this field has a long list of mild to extreme personal offenses that they've just had to tolerate. I'm not trying to get anyone in trouble, fired or ruin anyone's life. I just want to make it clear that we are all humans, and there are certain patterns of behavior that no one should have to tolerate while in a professional environment.
Near the bottom of her essay, Anchalee (her middle name, which she prefers over the surname featured in the OneLogin ad) posted this photo of herself.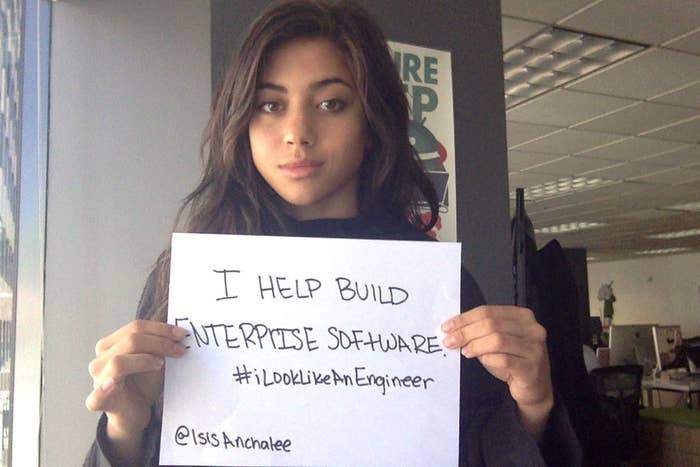 She then issued a call to action to other female engineers she knew.
Within a few hours, engineers from far and wide chimed in with their laundry lists of accomplishments in the fields of science, technology, engineering, and mathematics.
The hashtag encouraged participants to directly challenge the issue of equating one's appearance with their abilities as an engineer.
They listed their quirky interests right alongside their specialized skill sets.
Mothers (and mothers-to-be) also showed up.
At least one mom claimed the space for her daughter...
...while another proud son used the hashtag to celebrate his mother.
Some even disclosed that they achieved their dreams without a high school diploma. (Anchalee also wrote in her Medium piece that she dropped out.)