Internal Madison Police Department Investigation Clears Officer Who Shot Tony Robinson
The department upheld a Wisconsin prosecutor's ruling that officer Matthew Kenny was within his right to use lethal force against Tony Robinson.
The Madison Police Department on June 3 released its internal investigation into then-officer Matthew Kenny's use of deadly force on unarmed biracial man Tony Robinson, and concluded Kenny was within his rights to shoot Tony Robinson.
The announcement cited a departmental policy that said an officer is authorized to apply deadly force if they feel a lesser degree would be inadequate in order to defend another person or animal; to protect the officer; or to ensure the arrest or prevent the escape of a suspect.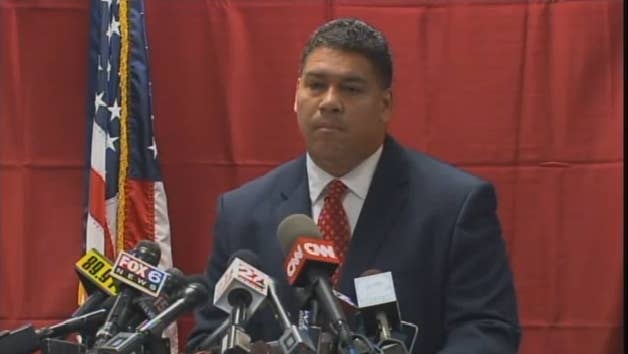 On May 12, Dane County District Attorney Ismael Ozanne announced that he would not charge Kenny in connection with Robinson's March shooting.
Prior to announcing his decision, Ozanne detailed the events leading up to the officer's encounter with Robinson the night of the 19-year-old's death.
The account included evidence gathered from autopsy reports, witness interviews, video surveillance, photos, and 813 pages of police reports.
Ozanne cited the 911 call fielded by a dispatcher the night of March 6 in which a caller said Robinson was "tweaking, chasing everybody," and jumping in front of moving cars. He was not wearing a shirt, nor was he believed to be armed, the caller said.
In interviews with police after his death, friends said he had smoked marijuana and taken a Xanax earlier that day. He made plans to obtain psilocybin mushrooms, which had previously left him giggling, friends said.
Friends said they believed he consumed seven grams of mushrooms; he'd previously bought only an one-eighth of a gram. He told them he was "freaking out," and they tried to calm him down. He tried to fight one of them. Later, when he jumped into a roadway in front of a car, his friends called 911.
According to Ozanne, the 911 caller said Robinson was "going crazy" and may have taken "'shrooms or some type of drug."
At a gas station, Robinson came up to a man and started to strangle him, according to investigative documents. The man told police he was able to push off Robinson, who he said appeared to be under the influence of drugs, and the teen then ran away.
"It could have been bad, one of us could have been hurt, or both," the man told investigators.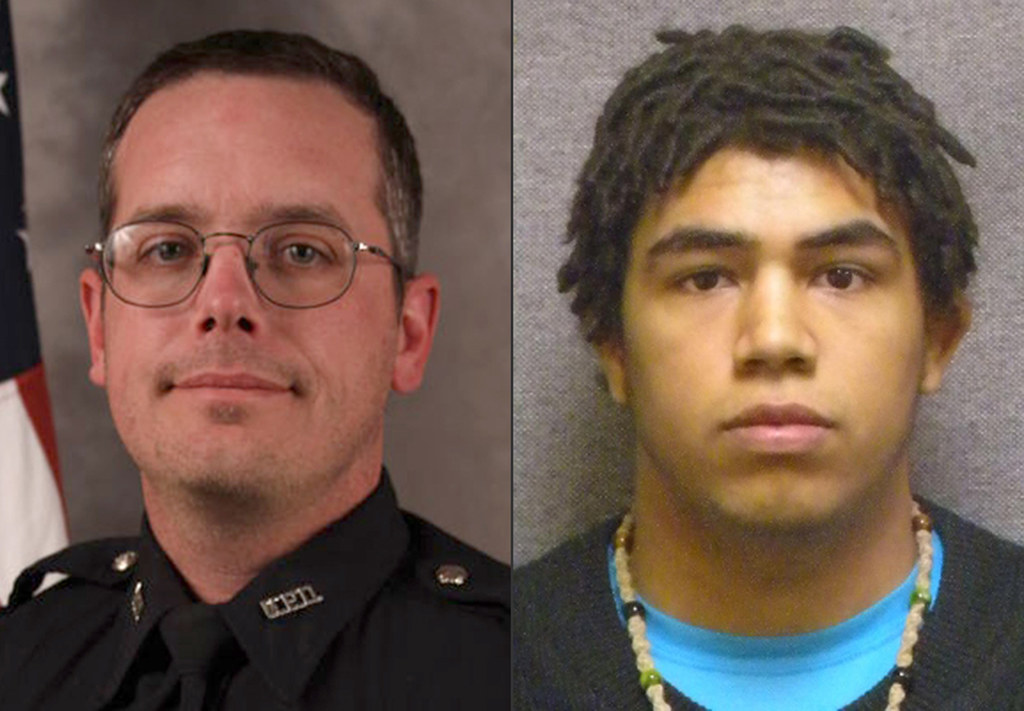 Witnesses on the first floor of the apartment building at the time of the incident told investigators that Robinson was acting "aggressive," that he had damaged a wall and a bedroom he was in. They heard the sound of fighting five minutes before the shooting began.
In his recollection of the encounter, Ozanne said, Kenny told investigators he heard screaming and shouting as he approached the apartment building. The officer also reported hearing "thumping and smacking sounds" as he neared the doorway and unholstered his gun.
In an interview with investigators, Kenny said he believed someone was being violently assaulted by Robinson. Before he entered the apartment, he heard Robinson shout, "What are you going to do now, bitch?"
Once inside, Kenny told investigators, Robinson punched him the face, knocking him back at the top of a stairwell.
Video surveillance captured Kenny backing out of the building about 20 seconds after entering, and firing one shot. Robinson's feet appeared in the frame immediately after, Ozanne said.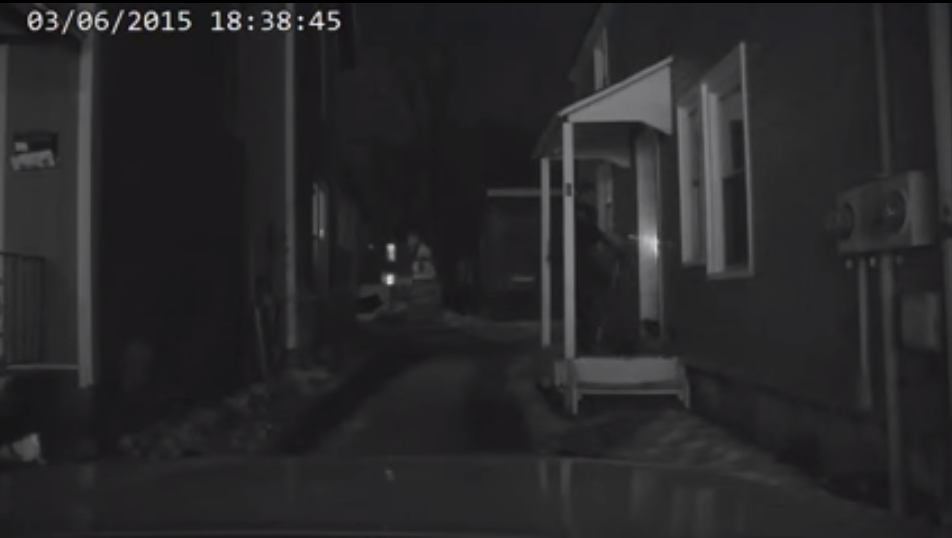 Kenny told police that he believed that if he did not apply force, he would be struck again, or fall on the stairs, and lose consciousness, at which point Robinson might attempt to take his weapon and cause further harm.
"Officer Kenny stated that he did not have the ability to use non-lethal force during this incident, based on space and time considerations," the investigative documents stated.
An audio recording showed Kenny firing a total of seven shots within approximately three seconds — two sets of three quick rounds, followed by a single final shot, all of which struck Robinson. An autopsy report confirmed that he was shot at close range and remained conscious afterward for a short time, Ozanne said.
Backup officers arrived, and Kenny began administering first aid to Robinson, according to the investigation report. He asked the other officers to contact the potential assault victim upstairs, but officers found no one.
After detailing the timeline, Ozanne declared his decision not to file charges against Kenny.
"I conclude that this tragic and unfortunate death was the result of a lawful use of deadly force," Ozanne said.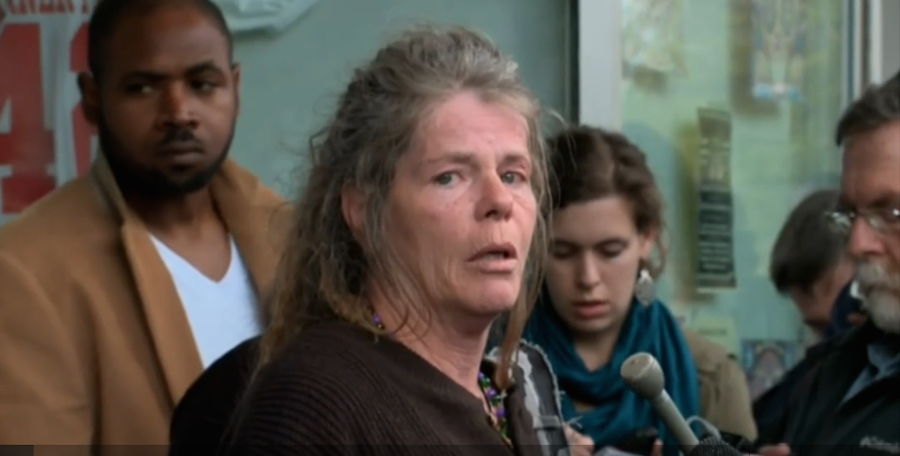 John Lovey, an attorney representing Robinson's family, said Tuesday that his clients still had unanswered questions and concerns about Kenny's differing accounts of what occurred that day.
"It's a tragedy for the family and the community," Lovey told reporters. "There are a number of questions."
Lovey said his legal team was still reviewing documents related to the investigation that were provided by prosecutors on Tuesday.
Among their concerns, he said, are instructions Kenny received not to go inside the home until backup arrived, and indications the officer may have fired into the home from the outside.
"Apparently, the police officer suffered some sort of amnesia and doesn't remember shooting from outside the building," Lovey said.
Family members also expressed frustration over Robinson being demonized by authorities.
"You haven't had the opportunity to know the kid that I know," Sharon Irwin, Robinson's grandmother, said at the news conference.
She also expressed disappointment at the decision not to press charges.
"This is politics, not justice," Irwin said.
Robinson's mother told CNN the family would "absolutely" file a civil lawsuit against the city.
Speaking through Lovey, Robinson's family also reminded the public to "express frustration, if there is frustration," in a peaceful manner.
According to the Associated Press, the family planned to protest the decision with a peaceful march from the apartment home where Robinson was shot to the State Capitol building.
The ACLU of Wisconsin also released a statement posing a slew of questions as to why Ozanne decided not to file charges.
"The ACLU of Wisconsin regrets District Attorney Ozanne's decision because it leaves a cloud of uncertainty over the circumstances of and the responsibility for Tony Robinson's death," Executive Director Chris Ahmuty said in the statement. "If Officer Kenny did not violate the law, then is anyone legally responsible for Mr. Robinson's death? Does the criminal law protect individuals like Mr. Robinson from deadly force exercised by police officers? Are police officers above the law?"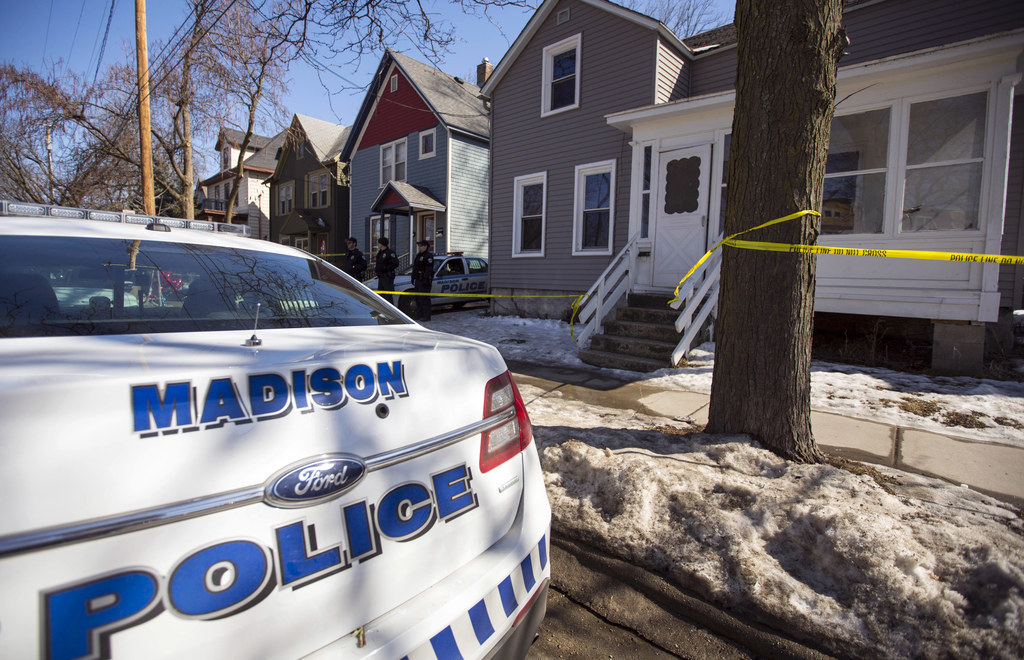 The Wisconsin Professional Police Association, meanwhile, released a statement supporting Ozanne's decision, calling it "appropriate."
"The exhaustive independent and transparent investigation into this tragic incident has confirmed that Officer Kenny's actions on the night of March 6 were lawful and in response to a deadly threat, from which Officer Kenny sustained numerous injuries, including a concussion," the union said.
Madison Police Chief Mike Koval reacted to the decision in a blog post, in which he acknowledged the racial disparities and other systemic inequalities that existed before — and were exacerbated by Robinson's death — and understood how the resulting frustrations could spur demonstrations.
With the death of Tony Robinson came a collective sense of urgency. While the MPD was/is the most immediate object of scrutiny, the fact remains that the issues confronting Madison go well beyond the pale of this verdict or our control.

Pronounced issues of poverty exacerbate feelings of despair and helplessness. Schools are not meeting the needs of all of our students. Joblessness and unskilled labor are punctuated with double digit deficits for people of color. Ever-prevalent gun violence has become the "new" normal plaguing our City and the news headlines. And I am not going to absolve law enforcement for whatever role we have played in being complicit in the calculus of racial disparities.

Given this sobering backdrop, one can understand why there is a sense of hopelessness and desperation with those who have not enjoyed (or even had the same access to) all of the opportunities that many of us take for granted. Systems improvements borne out of intentional, long-term, collaboration is our "best" option for the future.
Ozanne's announcement came a little more than a month after the Madison Police Department released a lengthy report with information about Robinson and Kenny. The report detailed the eight prior use-of-force incidents filed against Kenny since 2001 (all of which were considered minor) and revealed that six other police reports had been filed in the wake of the shooting, although five of them were never completed.