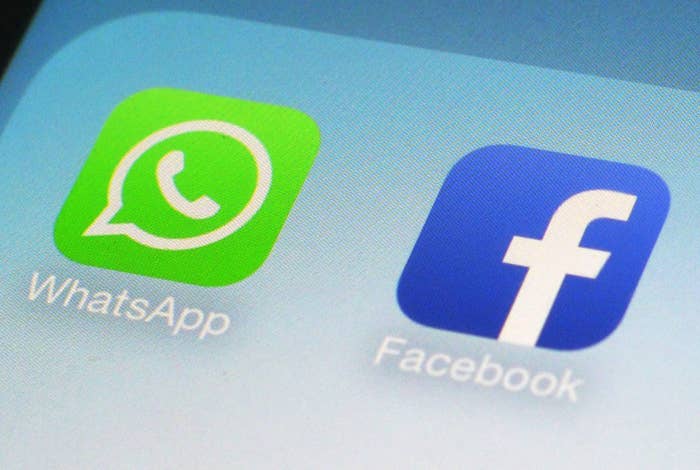 Global messaging service WhatsApp announced Thursday that it would begin sharing users' account information with Facebook, which purchased the company for $19 billion in 2014.
The move, according to a WhatsApp blog post, is aimed at testing "ways for people to communicate with businesses in the months ahead."
The company claims that it will continue to provide messaging services "without third-party banner ads and spam," and that the change could allow users to hear from their bank about a potentially fraudulent transaction, or from an airline about a delayed flight.
WhatsApp maintains that messages sent via the app will continue to be encrypted, and will not be read by WhatsApp, Facebook, or anyone else.
"We won't post or share your WhatsApp number with others, including on Facebook, and we still won't sell, share, or give your phone number to advertisers," the blog post reads.
WhatsApp users will also have the option of declining the new policy, but they have to opt into it first.
"If you are an existing user, you can choose not to have your WhatsApp account information shared with Facebook to improve your Facebook ads and products experiences," the company states on its legal page.
"Existing users who accept our updated Terms and Privacy Policy will have an additional 30 days to make this choice by going to Settings > Account."