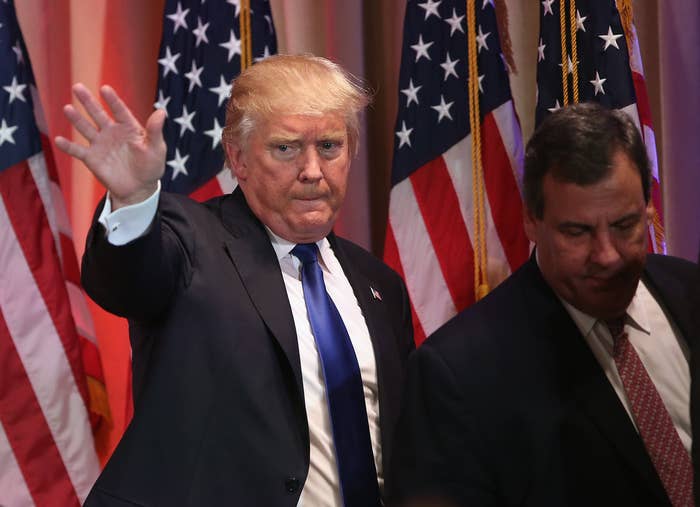 Donald Trump slammed Mitt Romney during a rally in Maine on Tuesday, in response to the former Massachusetts governor's scathing critiques in a speech earlier in the day.
Trump called him a "choke artist" who failed Republicans during the 2012 elections.
Trump also took aim at Hillary Clinton, saying that when she accused him of sexism, he "hit her with the husband."
Throughout his speech, Trump called for the removal of at least three hecklers.
The businessman, who once endorsed Romney during his presidential run, on Thursday said he was a "failed candidate," and reiterated that a Republican should have won the 2012 presidential election.
Romney, the republican presidential candidate who ran against Barack Obama in 2012, called Trump a "con man" in a speech at the University of Utah in Salt Lake City earlier today.
The former governor of Massachusetts also described Trump as a "phony" and "not very smart," and urged Republicans to support any other candidate to run against Hillary Clinton.
Trump also boasted how badly Romney wanted his endorsement.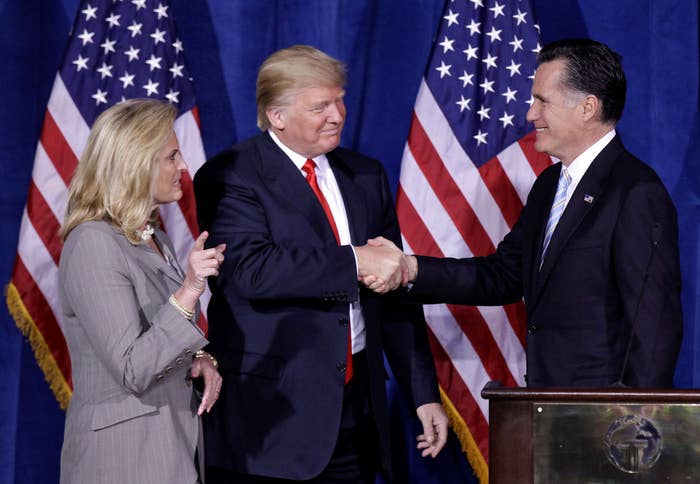 "I could have said, 'Mitt, drop to your knees,' and he would have dropped to his knees," Trump said.
He charged Romney with letting Republicans down and said he disappeared unexpectedly towards the end of the race.
"The guy ran one of the worst campaigns in the history of modern politics," he said.
Trump said that he was extremely doubtful when he heard murmurings that Romney might run for president again, and was relieved when Jeb Bush's fundraising apparently convinced him not to run.
He was clear in stating his reasoning behind Romney's decision not to run, though.
"I'll tell you the real reason he chickened out. It wasn't Jeb. It was me," he said.
After briefly attacking Marco Rubio, Trump then turned his attention briefly to Hillary Clinton.
He said she would "destroy" any other Republican candidate, and that he would love to run against her.
Trump also revisited some of his presidential platforms.
He reiterated plans to build a wall at the U.S.-Mexico border to curb immigration and prevent the spread of hard drugs, citing some voters residents who told him heroin is their "number one problem."