A six-year veteran of the Fort Worth Police Department in Texas was removed from active duties on Monday after a video surfaced online of him appearing to use pepper spray on passing motorcyclists on a highway.
Chase Stone, who belongs to the East Texas Heat motorcycle club, on Monday uploaded a video showing a Fort Worth police officer spraying a canister at the riders from the side of the road.
Stone, 27, told BuzzFeed News on Tuesday that the group, along with about five other organizations, were headed to an event in Fort Worth on Sunday.
At one point during the ride, he noticed police officers pulling over the safety truck that had been accompanying them in case a bike broke down.
"As we're passing by, the officer had already had the can of pepper spray equipped and ready to go," he said.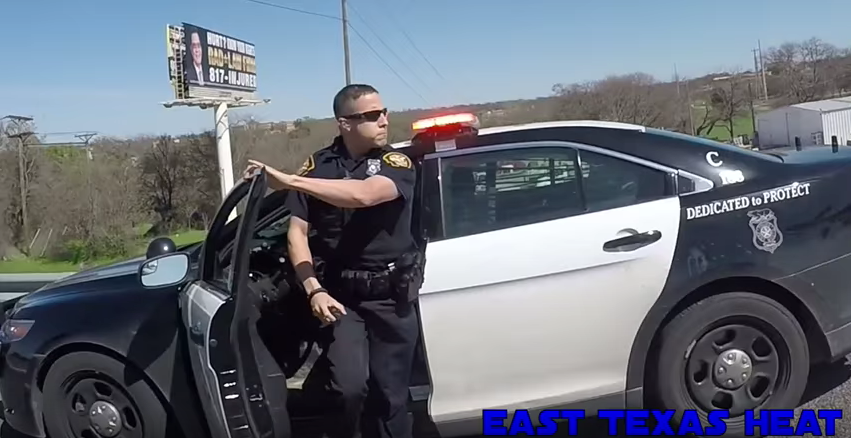 Stone did not immediately realize that the officer, who has since been identified by police by the last name Figueroa, had sprayed people until he saw individuals in the safety truck ducking and covering their eyes.

"At least three people went to the hospital," Stone said. "One woman was pregnant."
The video was shot by another member of the East Texas Heat on a GoPro camera (which the team often uses to record stunts), and has been viewed on YouTube more than 460,000 times.
Stone said he was surprised at how widely the video has been spread, but maintains that his intention is not to paint a negative image of law enforcement.
"I support police," he said. "Their security is much needed, but there are some law enforcement officers who abuse their authority, in my opinion."
Stone said he has not yet decided if he will press formal charges.

Fort Worth police have launched an investigation into the incident, and have removed officer Figueroa from active duties.