Video Shows Police Tackling D.C. Teen Who Was Going To Use An ATM
Jason Goolsby, 18, was chased and tackles by Metropolitan Police Monday evening after they received a call about an attempting robbery outside of a bank.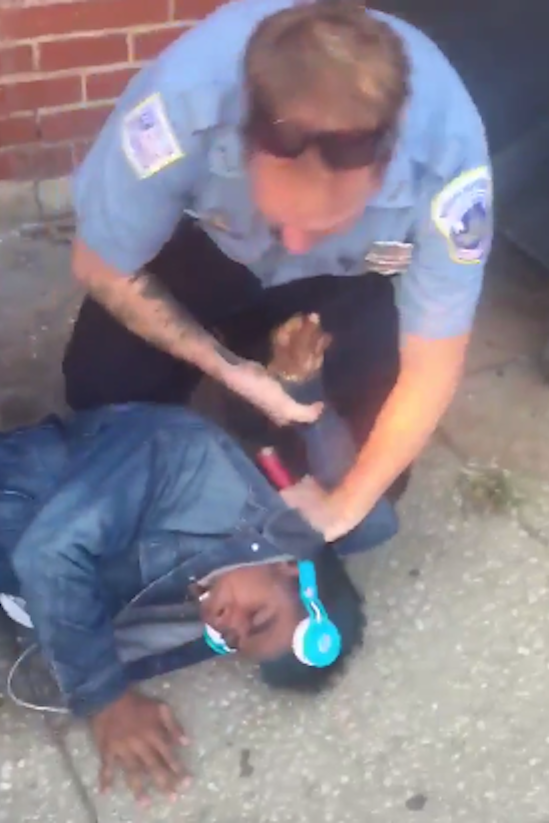 Unarmed 18-year-old Jason Goolsby was pursued and tackled by two Metropolitan Police officers in Washington, D.C. Monday evening after they received a call that someone was trying tp rob people near an ATM, an MPD spokesperson confirmed to BuzzFeed News.
Goolsby was not arrested.
The incident occurred at 6:15 p.m. Goolsby's friend recorded the incident on his phone, and was also eventually detained for interfering with police, the spokesperson added.
According to the Washington Post, Goolsby entered Citibank that evening, contemplating whether or not to withdraw cash from the ATM. A woman approached with a stroller, and he held the door open for her as she passed.
Goolsby, a student at the University of Washington, D.C., told the Washington Post that police cars approached him and his friends in cars shortly after. He ran, and said he was almost hit by one of the police cars.
His friend, who has not been named but is reportedly a high school senior, began recording the encounter after police had already detained Goolsby.
Officers can be heard telling the 18-year-old to "stop resisting," and to put his hands behind his back. The friend says repeatedly in the video that Goolsby had not done anything wrong. Toward the end of the video, a third officer appears to detain him as well, though he too was not arrested.
According to a Metropolitan Police statement sent to BuzzFeed News, the initial call was for a "suspicious person" who, along with two others, may have been "trying to rob people at the ATM." The statement reads that "one individual fled on foot from the police, was chased, and then taken down."
The department is "currently reviewing the circumstances surrounding the stop to ensure that policies and procedures were followed."
Goolsby said that police told him they were responding to calls from a white woman who had called 911 allegedly because he made her feel "uncomfortable." It is unclear who the woman was.
The incident sparked protests in D.C. and on social media on Tuesday. Activists took to the streets demanding justice, and the hashtag #JusticeForJason emerged on Twitter.
Goolsby told the Washington Post that he did not realize his encounter incited demonstrations.
"This whole thing is making my head spin," he said.
BuzzFeed News has reached out to the Goolsby family for more information.