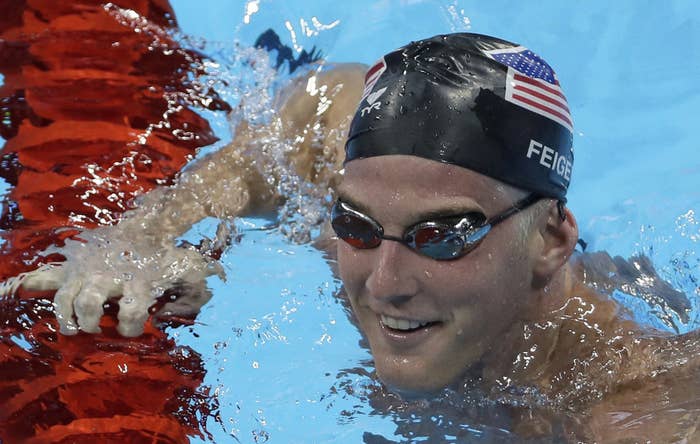 American Olympic swimmer James Feigen on Tuesday released a statement admitting that he "omitted the facts" of what happened to him, Ryan Lochte, Gunnar Bentz, and Jack Conger on Aug. 14 in Rio.
Feigen had initially given a statement to Rio police that they had been held at gunpoint that night. His testimony was later found to be false after he and Lochte were indicted by Brazilian police and questioned.
The 26-year-old from Hawaii agreed to pay a fine and make a donation of about $11,000 to a Brazilian charity in order to leave the country. He arrived back in the US on Aug. 20.
Feigen issued a statement Tuesday evening through his attorney describing the events that led up to the "unfortunate incident" at a gas station in Rio.
Similar to Gunnar and Bentz, who came forward last week with statements, Feigen recounted that they had been in a cab around 5 a.m. on their way home from a party at the French House when they asked the driver to pull over so they could use the restroom. The door was locked.
"We did not force entry into the bathroom, nor did we ever enter the bathroom," he said. "We did, however, make the regrettable decision to urinate in the grass behind the building."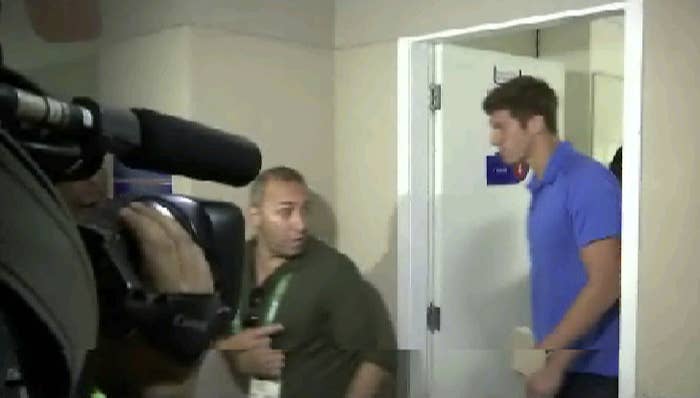 Feigen said when they finished, he saw that Lochte had "pulled a poster in a metal frame off a wall."
He got back into the cab when he said, "One of my teammates told me that a man with a gun was standing outside the cab."
According to Feigen, "the man with the gun pointed it at me and my teammate and ordered us, in Portuguese, to sit. This was the first time I have ever had a gun pointed at me and I was terrified."
He said that he and Bentz gave the man money, and eventually all four of them took a different cab back to the Olympic Village.
When he was asked by the United States Olympic Committee the following day to provide a statement to the police about the encounter, Feigen said he "omitted the facts that we urinated behind the building and that Ryan Lochte pulled a poster off the wall."
"I realize that I made a mistake by omitting these facts. I was trying to protect my teammates and for this I apologize," he said.
When he was asked to give a follow-up statement, Feigen said he made the same omissions.
Eventually, he was made to choose between remaining in Brazil for at least one month while authorities continued to investigate the case, and paying a fine of $35,000 reals (about $10,800) to receive his passport and return to the US. He and his attorneys opted for the latter.
"I am so sorry for the drama this has caused in everyone's lives," Feigen wrote. "I am very thankful to be home in the United States with my family and that this ordeal has come to an end."