A Ugandan politician is facing calls to resign after he said that men needed to beat their wives.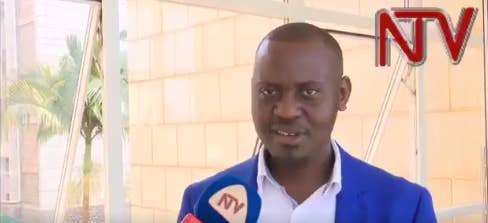 "As a man, you need to discipline your wife," Onesimus Twinamasiko told Ugandan broadcaster NTV. "You need to, you know, touch her a bit and you tackle her and you beat her somehow to really, you know, streamline her."
His comments come just days after Ugandan president Yoweri Museveni marked International Women's Day (IWD) by condemning domestic violence.
"The president actually, I think, errored somehow," Twinamasiko, who oversees the Bugangaizi East region of Uganda, told NTV.
Twinamasiko said that a man who beats his wife is telling her to "get on the line," and that it "shows the love, even. Otherwise, if you don't, then that means you are not bothered [by] what the wife does."
At an IWD event last week, Museveni said men who abuse their partners should face the full force of the law, calling them "foolish and cowardly."
Ugandans on Twitter found Twinamasiko's comments even more appalling in light of Museveni's statement. A hashtag is now circulating calling for the MP to resign.
Some used the hashtag to call out men who get defensive when women criticize them, but are silent when comments like Twinamasiko's are made.
Others suggested that if Twinamasiko could not be fired for his comments, a portion of his salary should have to go toward fighting gender-based violence.
Twinamasiko tried to walk back his comments in an interview with the BBC, but said that he did not condone beatings within a marriage that could prove fatal, and that he was even open to his own wife hitting him.
"I don't mean beatings which cause injuries or death," he said, "but a slap — I would feel fine! Because it's calling me to order. We would sit down and sort it out."
He added that he has been slapped once by his wife "and it was OK with me, because we sorted out our differences. I also slapped her once. She had wronged me."
Twinamasiko issued a full apology on March 14, according to a local news site.
"For the avoidance of doubt, may I at the onset affirm my highest respect for the dignity of women, and my unwavering faith in the inviolability of women," the statement read. "I actually detest all forms of violence against women."