One Donald Trump supporter took an extremely creative — and literal — approach to showing his enthusiasm for the presidential candidate during his Saturday rally in Orlando, Florida.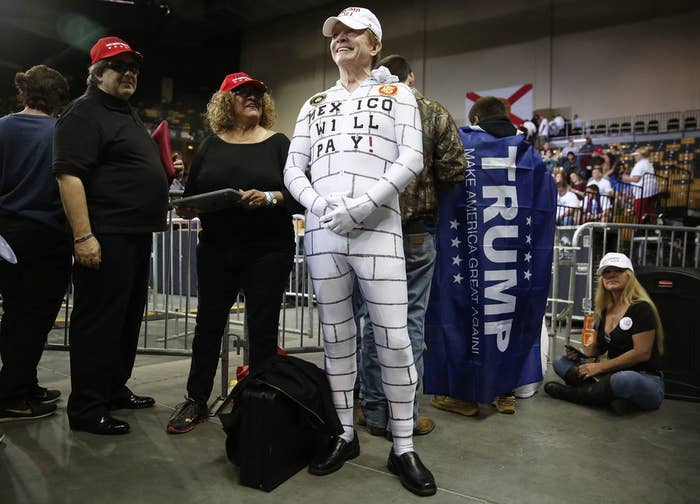 A man identified by the Associated Press as Steve Travers from Tampa showed up to Trump's rally dressed as a white brick wall with "MEXICO WILL PAY!" scrawled across his chest.
Travers' costume represents the wall Trump wants to build along the U.S.-Mexico border to prevent illegal immigration.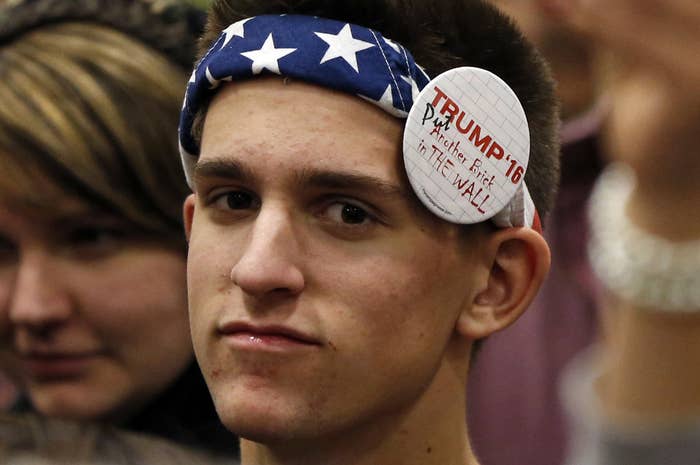 The candidate says that Mexico will pay for the wall, although Mexican officials have already said "under no circumstances" will that ever happen.
Travers' choice of attire sparked many...reactions on Twitter.
Umm...
🇺🇸🇺🇸🇺🇸🇺🇸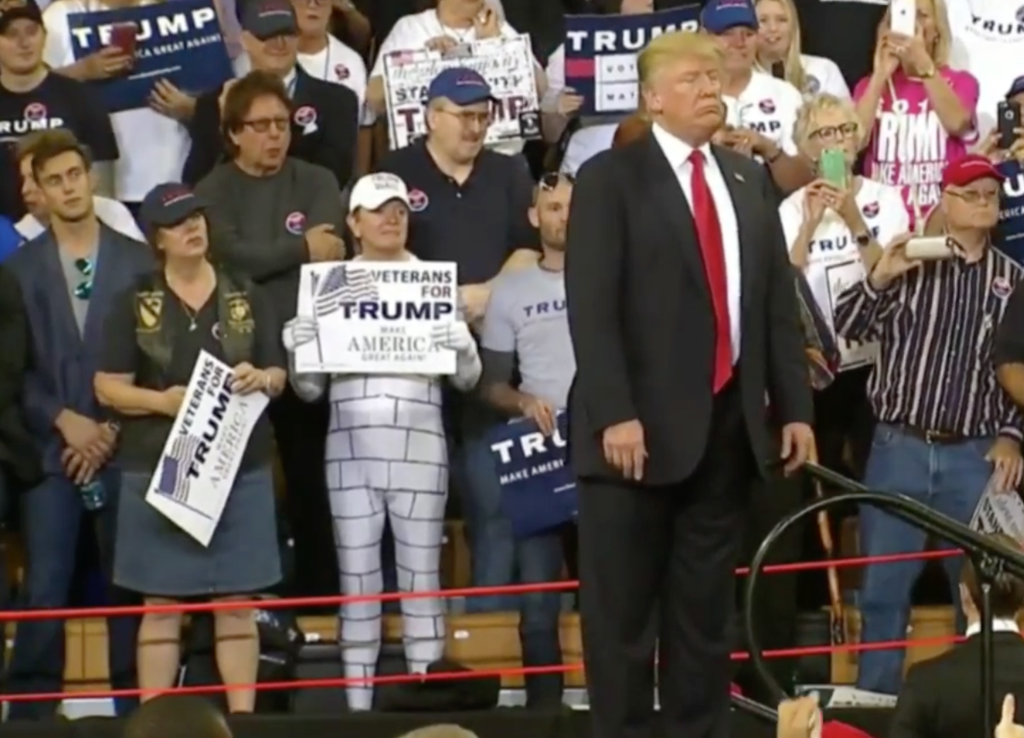 BuzzFeed News has reached out to Travers for comment.