One of the breakout stars of Tuesday's primaries was the mouth-watering steaks displayed during Trump's press event at his golf club in Jupiter, Florida.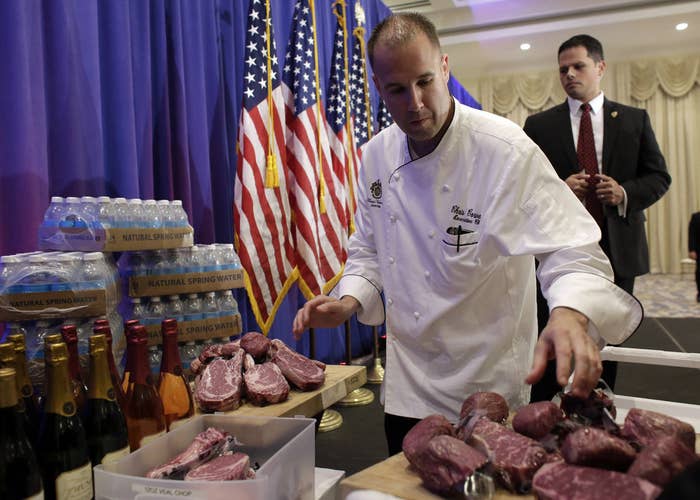 People were really impressed by the decadent array, which also included wines and bottled waters, all of which reportedly belonged to the Trump brand.
But many media outlets have reported that Trump Steaks, established in 2007, have since been discontinued. So people were...skeptical.
Here they were stacked up at the event.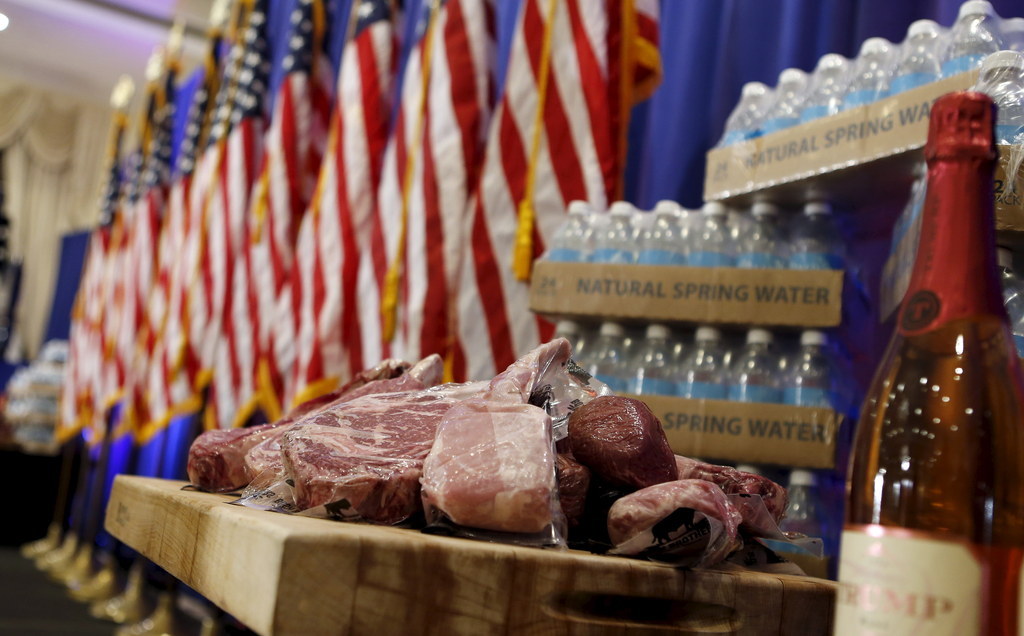 But a closer look at the plastic packaging appears to show a label for Bush Brothers Provision Company, based in West Palm Beach, Florida.
A Bush Brothers sales manager told BuzzFeed News Wednesday morning that the company conducts business "with several of Mr. Trump's properties in South Florida."
The manager added that Bush Brothers sells Trump's club steaks every day, and did not know what they use them for.
There was also some debate about whether Trump Winery, another company the candidate extolled and which also supplied the event, is actually owned by Trump.
The winery's website clearly lists Trump's son, Eric, as its president.

A Trump Winery representative told BuzzFeed News Wednesday morning that the company is "wholly owned" by the republican frontrunner.