One week into the Olympics, tourists from the US and Europe have told BuzzFeed News that they aren't too concerned about mosquitoes, the Zika virus, and other possible health risks in Brazil.
Despite the monthslong frenzy spurred by news of Zika — which flared up in Brazil in January and has since been called a global public health emergency — and concern over contaminated bodies of water, several people visiting Brazil have found a disparity between the hype leading up to the games and their actual experiences.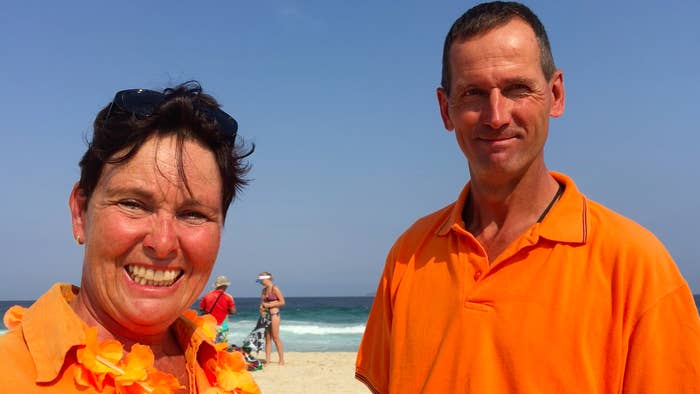 Hilda and Ronald Aarts began planning their trip to Rio as soon as the 2012 Olympics in London ended. The married couple from Schore, Netherlands, told BuzzFeed News that concerns over Zika and other viruses threw a temporary wrench into their plans.
"We really felt very bad because we had the tickets, the nice apartment, and you think, 'Should I go? Should I not go?'" Hilda said.
But Ronald said they continued to follow announcements from the Centers for Disease Control and Prevention, which eventually assuaged their hesitation.
A BuzzFeed News report published the week before the games noted that while there were at least eight health risks to be aware of in Rio, ranging from contaminated water to the flu, Zika was not one of them.
"There's always a risk going abroad. The danger starts soon as you leave your home," Ronald said. "We're used to some risk. We always make an evaluation of the pros and cons. And obviously, the pros won." He added, "We're here."
Hilda said she and Ronald have been traveling the world for years and have encountered situations that posed greater health risks in other countries compared to Brazil. Neither one of them has gotten a single mosquito bite.
For younger travelers, though, it took a bit of effort to convince their parents to let them go.
Friends Yeri Olengue and Elizabeth Aremu from Dallas told BuzzFeed News that they jumped at the opportunity to simultaneously fulfill their lifelong goals of going to the Olympics and visiting a country they'd always been curious about. They bought tickets to the games a year and a half ago.
"But every week after that, my mom would ask, 'Are you still going?'" said Olengue, 27. "Yes, I'm still going, Mom. This is a dream!"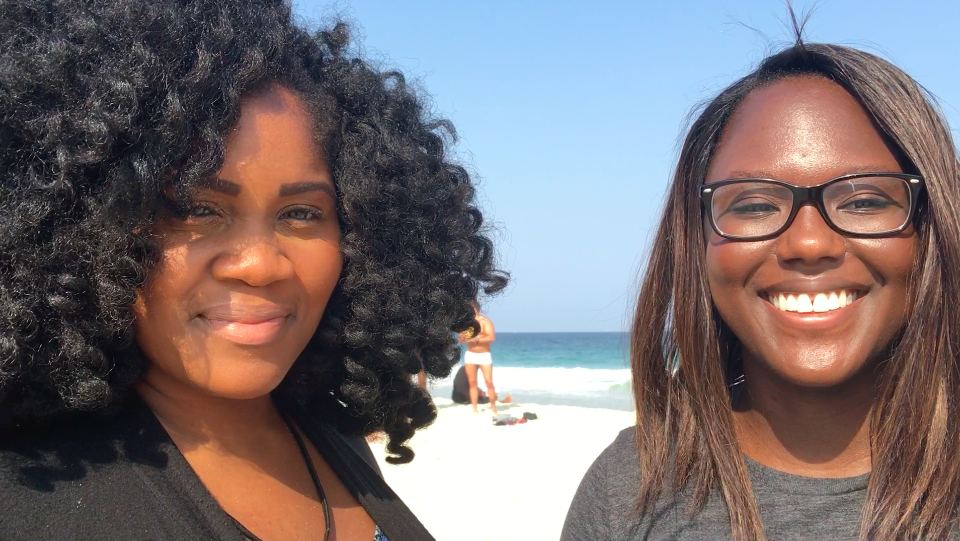 She figured the Olympics would be canceled or moved to another location if conditions were bad enough, but also sought out advice from Brazilian friends to get a more complete picture of what was happening there.
"I talked to them," she said, "asked them how it was, and they reassured me that Brazil is still an awesome place."
Olengue said she's had a couple of mosquito bites since landing in Brazil, but maintains she has "no regrets" about her decision.
Aremu knew from a professional standpoint that mosquitoes and Zika would not cause her trouble while she was in Rio.

"I work in public health, so I knew how to educate myself," she said, adding that she doesn't plan on getting pregnant anytime soon. (The CDC has issued serious warnings to pregnant women and those planning to get pregnant in the near future who are traveling to countries affected by Zika.)
The 23-year-old said that if worse came to worst, "I'll get on a plane and go right back to where I came from."
Olengue and Aremu both sprayed their clothes with DEET before leaving the US and have been making an effort to drink bottled water whenever possible.
As far as her friends and family who expressed skepticism about her decision to travel to Rio instead of planning to join her, Aremu said, "In the words of DJ Khaled: You played yourself."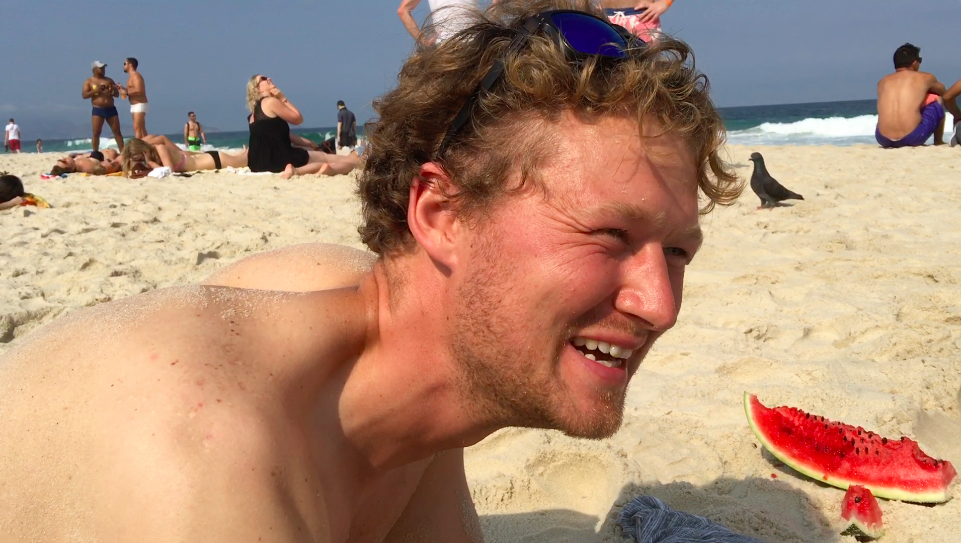 Lukas Roden from Lübeck, Germany, said he intentionally came to Rio with an open mind.
"I came without expectations," he said. "You can't get disappointed without expectations."
Just before he spoke to BuzzFeed News, he bit into a piece of watermelon he said tasted like gasoline. That, he said, was the only slightly odd experience he'd had since landing in Rio at the beginning of the week.
"Maybe I'm a little unprepared, but I don't care about it," he said. "Something could happen if you're well-prepared, too."
BuzzFeed News has reached out to Brazil's Ministry of Health for comment.