Fans of conservative commentator Tomi Lahren were left angry and confused Saturday when the name of a private Facebook group of supporters was changed to "Liberal Millennials for Michelle Obama 2020."
The cover photo of the page was also changed to an image of Michelle Obama featuring a controversial quote from 2008 about feeling proud of her country.

The name change had Lahren's fans feeling a tad perplexed.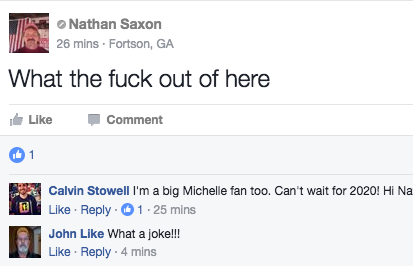 A few people trolled genuine Tomi Lahren fans by saying they hoped FLOTUS would run for president in four years.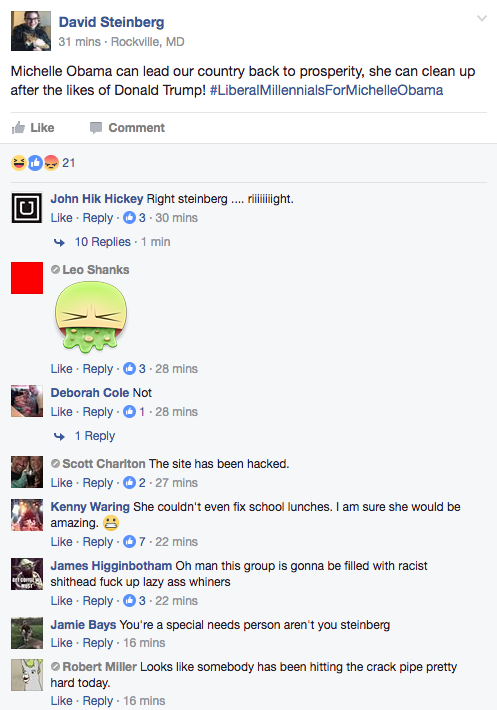 Eventually, Facebook user Julio Chavez — who is listed as an administrator for the page — changed the name back to "Tomi Lahren Fans" and changed the cover image.

A few minutes later, another administrator changed the status of the group from "Closed" to "Secret."

BuzzFeed News has reached out to the administrators of the page and Facebook for more information.